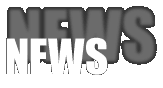 ROGASH: New videoclip

Check out the "Kingdom Of Grief" video at Youtube.com: www.youtube.com/watch?v=-6r6GkPTLvw&feature=share&list=UUVHCXyxjOq6kOezigQb_1NQ

The song is taken from the album "Supremacy Undone" which was released in January 2014 by War Anthem Records.

---
AUTOPSY - New album 'Tourniquets, Hacksaws & Graves' coming this April
The US death metal legends have completed work on their seventh studio album, to be titled 'Tourniquets, Hacksaws & Graves' & set to be unleashed April 21st (April 29th in the US) on Peaceville Records.

'Tourniquets, Hacksaws & Graves' was recorded at Fantasy Studios with producer Adam Munoz, & sees a continuation of Autopsy's pursuit of the ultimate in metallic horror & extremity, featuring the longstanding combo of Eric Cutler and Danny Coralles on guitars, Joe Trevisano on bass and Chris Reifert on drums/vocals. From all-out death metal savagery to crawling, doom-filled sludgery, 'Tourniquets, Hacksaws & Graves' further pushes the limits of taste and brutality with this latest relentless onslaught of terror from beyond the grave.

Artwork comes courtesy of Wes Benscoter, who was also previously responsible for the stunning 'Macabre Eternal' album cover.

"TOURNIQUETS TIGHTEN....HACKSAWS RIP.....GRAVES ARE FILLED.....THIS IS AUTOPSY, THIS IS DEATH METAL.... With the stench of 'The Headless Ritual' still permeating the befouled air, Autopsy has once again come for your very metal soul with their newest blood soaked homage to all things dark, twisted and horrific....once again bone crushingly heavy nightmares await...."Tourniquets, Hacksaws and Graves" will awaken the most depraved part of the coldest zombie's stare.....blood will flow, brains will be destroyed, coffin lids will be opened…".

www.autopsydeathmetal.com

---
Coming in April 2014 on Soulseller Records: NECROMANTIA – "NEKROMANTEION – A Collection Of Arcane Hexes" (Double-CD)
Statement - The Magus, 2014::
"NEKROMANTEION is the sacred place where the art of NECROMANTIA (necromancy) is performed. A dark haven, hidden from the common eyes where the necromancer practice and evolves his magnum arcanum. Likewise this double cd compilation is a collection of almost all our works which are not included in our official albums, meaning demos, promos, splits, compilations, early works , covers e.t.c. It is the first time that all these rare gems are gathered in a double volume.
NECROMANTIA was always a band who followed its own dark path music wise. We created, not followed . We influenced and gave shape to the musical directions of younger bands and musicians. With "NEKROMANTEION" we offer you a full view of our wanderings through the Abyss since our profane birth in 1989….Be not afraid to look into the Erevos, although you must know that Erevos will look back at you….rejoice"

This document will come with extensive booklet and will consist of the full recordings of:

- Family of Dog (The Feast of Ghouls) 1990
- De Magia Veterum (The Dawn of Utter Darkness) 1990
- Faceless Gods 1990
- Evil Prayers 1990
- Lycanthropia 1990
- La Mort 1990
- Lord of the Abyss 1991
- The Feast of Ghouls 1991
- Evil Prayers 1991
- Lycanthropia 1991
- Spiritforms of The Psychomancer 1997
- My World, Your Hell 2001
- Death Rider (Omen cover) 2001
- The Number of the Beast (Iron Maiden cover) 2001
- The Demon's Whip (Manowar cover) 2001
- Mordor (Running Wild cover) 2001
- NECROMANCY (Pre-Necromantia)
- Visons of Lunacy demo 1989
- Thrashifixion
- Shattered Bodies
- Outbreak of Evil (Sodom cover)
- Forbidden Rites
- Nocturnal Cry

---
War Anthem Records - New signing: UNLIGHT
VIRIBUS UNITIS - PROCLAIMING THE PACT OF CHAOS

We are very proud to announce the signing of German black metal entity UNLIGHT with WAR ANTHEM RECORDS!

UNLIGHT states: "After we completed the work on our upcoming new studio album we now allied with the famous brotherhood of underground."

The new album "Kathalyst of the Katharsis" will be released in april 2014 on CD and Vinyl! The trumpets are calling for war!

---
DARIO MARS AND THE GUILLOTINES mit "The Jailer"

Am 21. März veröffentlicht die belgische Band DARIO MARS AND THE GUILLOTINES ihr Debütalbum "Black Soul" via Van Records.

Die Truppe, deren Sound als eine eigensinnige, morbide und extravagante Mischung aus Rockabilly, 60er Surfsounds, Filmmusik, Country und Western bezeichnet werden kann, wird von Kritikern als Musikversion von Quentin Taratino geadelt. Nachprüfen kann man ab sofort am Stück "The Jailer", das online gestellt wurde.

www.youtube.com/watch?v=hZDbQ5nfR_I&feature=youtu.be

---
MIRROR OF DECEPTION: Line-Up change

Swabian Doomsters MIRROR OF DECEPTION have decided to split ways with their bassist and drummer in order to fully concentrate on the band again. The two remaining founding members Jochen and Siffi are currently searching for replacements to start writing songs for a yet untitled new album. Find the full statement below:

"After a two year hiatus we have come together to discuss the future of our band. Andi (bass) and Josef (drums, vocals) have decided to leave Mirror of Deception. We have always seen ourselves as a band which rehearses on a regular basis. Due to job and family obligations it will be no longer possible to meet our own demands with this line-up. They both will continue to be active with Mountain Throne and in Josef's case also Holistic Hobos. We are proud of all the music we have created together, everything we have experienced and achieved in these 10 years together and we are parting as friends. Siffi (vocals, guitar) and Jochen (guitar) will now search for a new bass player and drummer, work on new songs, return to the stage later this year and continue what we have started back in 1990."

Website / Facebook

---
GENERAL CHAOS shoots new video clip

Germans troop of monkeys GENERAL CHAOS are currently working on their first video clip for the upcoming album "Passage To Mayhem". The video is set to be released in March 2014. Check out the first snippets from the set here!

The band recently entered the studio to record their second full-length album. So far guitars and drums have been recorded, vocals are up next. "Passage To Mayhem" will be released this year via Cyclone Empire – prepare for a massive beer-fueled Death/Thrash/Hardcore assault!

Facebook

---
New DECAPITATED CHRIST album to be unleashed in April 2014
DECAPITATED CHRIST – "Arcane Impurity Ceremonies"

Release: 11.04.2014 on FDA Rekotz

Blackened classic Death Metal from the depths of Spain! We're happy to announce the publishing of DECAPITATED CHRIST's 4th full length album "Arcane Impurity Ceremonies" on CD and for Download. 9 new war anthems full of catchy riffs, hammering drums and soul-vomiting vocals will blow you away. Their mainly influences you can find in the early works of Morbid Angel, Immolation, Bolt Thrower or Possessed.

A first track called "Human-Eating Herd Of The Damned" is available for streaming now at this location:soundcloud.com/fda-rekotz/decapitated-christ-human

The album was mixed and mastered by Dan Swanö at Unisound Studio, Artwork by Cesar Valladares and will be out of the unlight on April 11th 2014!

Tracklist:

1- And the Carnage Begins
2.- The One Who Marches Behind the Line
3.- Human-Eating Herd of the Damned
4.- Hell's Everything
5.- Sabbath of the Blind Dead
6 - When War Brings Glory (Cenotaph 666)
7.- Hexenhammer
8.- Those Who Walk Slowly
9.- Ancestral Rites Evoking Primigenium Horrors

---
FDA Rekotz presents: GOLEM - Eternity-The Weeping Horizons / The 2nd Moon (Re-Releases)
GOLEM. This legendary and absolutely underrated band started back in 1989. In the 1990s they have released two of the best Death Metal albums ever, which have never been released on vinyl. Until now!

FDA Rekotz is re-releasing both "Eternity - The Weeping Horizons" (1996) and "The 2nd Moon" (1998).

Both albums were remastered by Andreas Hilbert (head of the band) and to top it of Mark Cooper has created new killer artwork. GOLEM are influenced by bands like CARCASS, DEATH or MORBID ANGEL and are surely on the same musical level. They never got the luck to be pushed by one of the big record labels at the time (early/mid 90s). They are still more or less active and the time has come to rise above and beyond, to show their great compositions to a wider audience.

Now it's time to re-release both hard to find albums for the first time ever on vinyl (2LP), as well as Double CD and for Download!

The vinyl will be limited to 100 transparent green and 400 rotten black copies, printed lyrics, old pictures and more than 80 minutes pure fucking Death Metal at it's best.

Double-CD, Double-LP and Download will be unleashed from the grave on April 4th, 2014!

Soundcloud link: soundcloud.com/fda-rekotz/golem-throne-of-confinement

The pre-sale starts on February 5th at the FDA Rekotz online Deathstore: www.FDA-REKOTZ.com

---
DEMONICAL premiers video for the track "An Endless Celebration"

The Swedish death metal force DEMONICAL have released a video for "An Endless Celebration", a track taken from their critically acclaimed fourth full-length album "Darkness Unbound" which came out in Europe on September 20th (through Cyclone Empire) and in North America on November 12th (through Metal Blade Records).

The video - their second from the above mentioned album - was filmed in Bucharest, Romania, during the bands Darkness Unbound European tour which took place in October 2013.
The album "Darkness Unbound" was mixed & mastered by the bands vocalist Sverker Widgren at Wing Studios in Stockholm.

Check out "An Endless Celebration" here : www.youtube.com/watch?v=i0DM1sTA5yE

Still hot - The two previous clips from "Darkness Unbound":

"The Healing Control" official video : www.youtube.com/watch?v=lL4_e0neWeQ
"The Order" official lyric video : www.youtube.com/watch?v=_RbSxPKPS8U