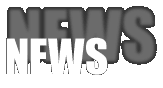 MIST & DEMON EYE - Full streams online

The upcoming releases of MIST and DEMON EYE are now streaming in their entirety at the following locations until their official release through Soulseller Records on May, 8th.

Enjoy!

MIST - Inan' : www.occultrock.com/2015/05/exclusive-stream-mysts-new-ep-inan-today.html

DEMON EYE - Tempora Infernalia : www.metal.de/doom-metal/news/demon-eye/61040-metalde-praesentiert-offizielle-albumpremiere-von-tempora-infernalia

---
FERAL - Album details and first song revealed

Swedish underground deathsters FERAL will release their anticipated second album "Where Dead Dreams Dwell" on the 29th of May via Cyclone Empire!

Check out the lyric video for the crushing album opener "Swallowed By Darkness" at this location: youtu.be/FZ9CYDsEdtM

The cover artwork was created by Costin Chioreanu (Twilight13Media; e.g. AT THE GATES, NECROPHAGIA, ARCH ENEMY, DEMONICAL, PRIMORDIAL, EINHERJER, CENTINEX, MAYHEM, THYRFING).

Tracklist:

1. Swallowed by Darkness
2. Creatures Among The Coffins
3. As The Feast Begins
4. Suffering Torment
5. Carving The Blood Eagle
6. Inhumation Ceremony
7. The Crawler
8. Overwhelmed
9. Mass Resurrection
10.Succumb To Terror

---
KADAVRIK - Album details revealed

The newly founded extreme metal label Testimony Records from Hamburg/Germany proudly announces the signing of Germany's Atmospheric Black Death Metal band KadavriK.

Testimony Records is going to release KadavriK's new and fourth album entitled "Grimm I & II" on the 26th of June 2015. The lyrical background is a modern interpretation of lesser-known Brother Grimms' fairy tales. The album will be available on gatefold vinyl, CD and digital.

The song 'Lords' from the new album is now available on the label's bandcamp page: testimonyrecords.bandcamp.com/track/kadavrik-lords

Tracklist:
Grimm I: The Armless Maiden
1. Wither Away
2. All the World but One
3. Ruins
4. 7 Years
5. Queen of Sylvan Lands
Grimm II: Thoughts of the Sore
6. Lords
7. Voids
8. Shuttered
9. Helix

---
SHAKHTYOR - New pre-listening track available

Listen to the second pre-listening track of SHAKHTYOR´s monolithic second album "Tunguska". This time it´s "Pechblende", not a complete song, but the intro to/first part of the monstrous "Zerfall"! Here you go:

soundcloud.com/cycloneempire/shakhtyor-pechblende-fadeout-edit
cycloneempire.bandcamp.com/album/tunguska

The first complete song "Schlagwetter" is still available at this location: soundcloud.com/cycloneempire/04-schlagwetter

And don´t forget the two album teaser clips: #1 : youtu.be/QT3fWzS9JV0, #2 : youtu.be/Q9Qzk1SQop0

---
Cyclone Empire - New signing: FERAL

Cyclone Empire is proud to announce the signing of FERAL! Hailing from Skellefteå, in the Swedish area of Västerbottens län, this band is one of the hottest underground acts of this everflowing stream of Swedish Death Metal school. Their upcoming second album will be entitled 'Where Dead Dreams Dwell' and is scheduled to be released by the end of May 2015!

Band comment: "We are damn proud to have inked a deal with mighty Cyclone Empire! Them having released some of our favorite albums during the latest years, we are in good company to say at least. And to be releasing an album we have put so much time and effort into through this label, is something we are extremely satisfied with. Our upcoming album includes some of the most varied material we have written, but still feels more unified than ever. This will truly be one massive assault of death metal, and we could think of none better to handle it than Cyclone Empire."

www.facebook.com/feralswe

---
CRIMSOM SWAN - Videoclip

Check out the new video of German Death-Doomers CRIMSON SWAN at this locaton: youtu.be/BO9uFwuTtv0.

The song "Accusations" is taken from the band's debut full-length album "Unlit", which was just released by Quality Steel Records.

---
GORGOROTH – New label & album details revealed
Norwegian black metal legend GORGOROTH, founded in 1992 by the only remaining original member Infernus after making a pact with the Devil, has signed to Soulseller Records for a worldwide deal!

The band's new and tenth studio full-length is entitled "Instinctus Bestialis" and will be released on June 8th 2015 on digipack CD (limited first pressing), limited black vinyl, limited picture vinyl and digitally.

The album was recorded and mixed by drummer Thomas Asklund in Monolith Studio, produced by Infernus & Asklund and mastered at Cutting Room / Sweden by M. Lindfors, Infernus and Asklund. Guest appearances on lead guitar by Chris Cannella, Fabio Sperandio and Henrik Ekeroth.

Tracklist:
1. Radix Malorum
2. Dionysian Rite
3. Ad Omnipotens Aeterne Diabolus
4. Come Night
5. Burn in His Light
6. Rage
7. Kala Brahman
8. Awakening

---
MIST – New EP coming in May / Details revealed
Slovenian Doom Metal band MIST will release a new EP on May 8th though Soulseller Records. The 4-tracker entitled "Inan'" will include 3 new songs and one from the ˝Demo 2013˝, recorded anew with the influence of the band's current lead guitarist, Blaž Tanšek.

MIST formed in July 2012, originally as an all-female band, and build their music on the legacy of legendary bands like Black Sabbath, Pentagram, Candlemass, Coven, Saint Vitus and others.

"Inan'" was recorded in the fall of 2014, produced, mixed and mastered by Benjamin Kic from BK Mastering. The cover art was created by drummer Mihaela Žitko.

Tracklist:
1. Inan'
2. Frozen Velvet
3. Phobia
4. Under The Night Sky

www.facebook.com/mist.doom

---
DEMON EYE - Album details revealed
Dark and groovy, loud and heavy - DEMON EYE are back! North Carolina's occult hard rockers will release their new full-length entitled "Tempora Infernalia" on May 8th through Soulseller Records.

The album was recorded and mixed by Alex Maiolo at Seriously Adequate Studio in Carrboro, NC and mastered by Pete Weiss at Verdant Studio in Southern Vermont. The cover artwork was created by John Hitselberger, Raleigh NC.

The band's sophomore release after last year's highly acclaimed debut, "Leave the Light", is a blast of wicked riffery and skilled songcraft that conjures apocalyptic visions of a world on the brink of destruction. The end is near, and we welcome its arrival!

Tracklist:

1. End Of Days
2. Listen To The Darkness
3. I'll Be Creeping
4. See The Signs
5. Poison Garden
6. In The World, Not Of It
7. Black Winds
8. Give Up The Ghost
9. Please, Father
10. Sons Of Man

www.facebook.com/demoneyenc

---
CRIMSON SWAN – Album teaser available

Death-Doomers CRIMSON SWAN from Hamburg (GER) have revealed an album teaser for their upcoming debut full-length "Unlit", which will be released on March 13th through Quality Steel Records. Check out the clip at this location: youtu.be/_WqvifrMjqw

"Unlit" will feature 6 songs, blending atmospheric Death-Doom with oppressive Funeral Doom parts and haunting melodies.