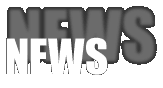 ORIGIN stream new album in full

Technical death metal giants ORIGIN are streaming their entire new album "Omnipresent" ahead of its release date (which will be on July 4th in Europe via Agonia Records and July 8th in North America via Nuclear Blast). The stream is available via Agonia Records website, at this link:

tinyurl.com/OmnipresentStream

---
POSTMORTEM – First studio impressions

German Death/Thrashers POSTMORTEM present the first part of their studio diary: www.youtube.com/watch?v=2MKfoVCn7m4

Drums are done, guitars up next!

The band is currently recording their new and seventh album "Nine Bowls Of Wrath" (working title), which will be released in late November 2014 on War Anthem Records.

www.facebook.com/Postmortem1

www.war-anthem.de


---
ABOLITION A.D - New track available for streaming

A youtube music video of 'Primal Fear', taken off from the upcoming debut album of Singaporean Sludge-core unit ABOLITION A.D is now available for streaming at this location: www.youtube.com/watch?v=H_sD6yFtfsQ&list=UU0o3bAYYWXN_OeSwoVgrRZQ

The band's full-length album "After Death Before Chaos" hits the street everywhere on 28th July 2014.

---
DARKEST ERA - New video and full album stream

Darkest Era have released a new video for the track 'Beyond the Grey Veil' on the same day that the band's new album 'Severance' receives its European release via Cruz Del Sur.
www.youtube.com/watch?v=Ns0rYSEDAnI

Speaking about the new video, Guitarist Ade Mulgrew said: "Beyond the Grey Veil is the thematic centrepiece of the album. All roads lead to that song in some ways and it's pretty representative of the kind of atmosphere we wanted to conjure up on Severance. Even Costin Chioreanu based the album artwork on it. The video was directed by Angus Mitchell, an extremely talented guy who was instantly on the same page as us in terms of the aesthetic we wanted to achieve."

Already receiving positive reviews worldwide, the new Darkest Era album 'Severance' is now streaming in its entirety here: cruzdelsurmusic.bandcamp.com/album/severance-2

The album was recorded at Data Recording Studios in Ballyheigue, Ireland and produced by Chris Fielding and Darkest Era. The artwork was created by Costin Chioreanu.

---
DESECRATION premiere debut music video 'Coffin Smasher' exclusively with Terrorizer

Why is it that a band formed over 20 years ago that has toured in almost every corner of the globe and has released half a dozen albums; the controversial first 'Gore & Perversion' being banned immediately upon its release under the Obscene Publications Act leading to the bands arrest, has never made a music video? The answer… who cares? Because today 'Welsh Death Metal Bastards' Desecration unleash their debut video 'Coffin Smasher', taken from the forthcoming album 'Cemetery Sickness'.

"We've thought about doing videos for songs in the past" stated the band. "We've sat down with people to bounce ideas across for storylines etc. but they've never amounted to anything. This time we knew it had to happen with everything being online these days. So we collared Adam Edgerley (drummer Mic and 'Cemetery Sickness' producer Joe Thompsons partners at Sonic Forge). We knew Adam would do a fantastic job, and also remain patient while we threw more and more challenging ideas at him. Fair play, we couldn't be happier with how it came out."

Watch 'Coffin Smasher' exclusively at Terrorizer Magazine here:
www.terrorizer.com/news/video/desecration-premiere-new-video-coffin-smasher-exclusively-terrorizer

"We chose this song for the video because every time we played it in the rehearsal rooms we knew it was a corker. The lyrical content meant that it was easy enough to think of a narrative for the video too, and we thought it was achievable whilst also being pretty daring."

"The indoor performance shots were recorded in a church that our friend Chi from Spider Kitten owns up in the valleys, and the outdoor scenes we filmed... locally. I don't want to say much more there, as let's just say we weren't supposed to be there."

"Shooting the video was exactly how you would expect digging a 6 foot hole in the pissing rain at night would be. We didn't want to cut any corners, so everything you see on the video actually happened."

---
DARKEST ERA - UK Tour and new track

DARKEST ERA have announced their first ever headlining tour through the UK:

25/09/2014 - Birmingham, Scruffy Murphy's
26/09/2014 - Manchester, Sound Control
27/09/2014 - Glasgow, Classic Grand
28/09/2014 - Leeds, Library
29/09/2014 - Sheffield, South Sea Live
30/09/2014 - Bristol, Exchange
01/10/2014 - London, The Garage

Tickets are available at usual outlets. Please check local listings for details.

In other news they've also posted another track from the upcoming new album 'Severance'. Check out "Trapped in the Hourglass" at this location: soundcloud.com/darkest-era/trapped-in-the-hourglass

'Severance' is out June 3rd USA, June 13th Europe and June 16th UK through Cruz Del Sur Music.

---
DEMONICAL tour 7" EP out in July / Tourtrailer online
A limited NUNSLAUGHTER / DEMONICAL split tour 7"EP will be available in July.

The EP features two never-before released cover versions of classic DISCHARGE hits, "Why" (NUNSLAUGHTER) and "The Nightmare Continues" (DEMONICAL). The vinyl will be limited to 250 copies and both tracks are engraved on the same side.

NOTE: This EP can only be bought at the upcoming shows in July. No trades, no reservations, no wholesale and only one copy per customer!

A tourtrailer for the "European Deathcharge tour 2014" featuring US devil metal masters NUNSLAUGHTER, the Swedish death metal battalion DEMONICAL and fellow Swedish thrashers WARFECT can be seen here: www.youtube.com/watch?v=fnGc-T7BoOg

NUNSLAUGHTER + DEMONICAL + WARFECT - European Deathcharge tour 2014

03.07 (GER) Berlin - Under The Black Sun Festival
04.07 (GER) Wermelskirchen - AJZ Bahndamm
05.07 (BEL) Mechelen - Club Kamikaze << UPDATED
06.07 (FRA) Paris - Le Klub
07.07 (NL) Tilburg - Little Devil
08.07 (GER) Kassel - H. Schmiede
09.07 (GER) Bremen - Römer
10.07 (DK) Fredericia - Metal Magic Festival
11.07 (GER) Hamburg - Bambi Galore
12.07 (GER) Torgau - In Flammen Festival
13.07 (GER) Karlsruhe - AKK
14.07 (GER) Aalen - Rock It
15.07 (ITA) Brescia - Circolo Colony << UPDATED
16.07 (ITA) Zero Branco (Treviso) - Altroquando
17.07 (AT) Graz - Bang Bang Club
18.07 (CZE) Trutnov - Obscene Extreme Festival
19.07 (POL) Szczecin - DK Slowanin


---
War Anthem Records - New signing: TRIDENT

Swedish death/black metallers TRIDENT have inked a deal with WAR-ANTHEM RECORDS.

The band's new – yet untitled - mini-album will be released in late 2014 on vinyl and compact disc. The band features well known musicians such as Johan Norman(ex-Dissection, ex-Soul Reaper), Joakim Antonsson(Death Tyrant) and David Lantz (Warheim)!

www.facebook.com/pages/Trident/273317446089846

---
HELL:ON - New video

Check out the new HELL:ON video for the composition "Hunt" from the eponymous full-length album, released in 2013 by British label FERRRUM.COM. The album features guest appearances by Andy LaRocque (KING DIAMOND) and Marek "Spider" Pajak (VADER). For fans of early SEPULTURA, SLAYER and KREATOR.

www.youtube.com/watch?v=Uu_AeQAnMwI

Material for the video filmed at a recent concert with KHORS and ROTTING CHRIS in Bingo club (Kiev, Ukraine).

---
DARKEST ERA - Lyric video

Northern Ireland's Darkest Era have released a lyric video for 'Sorrow's Boundless Realm,' the first track from the band's forthcoming new album 'Severance' which is due for release on June 3rd (US) and June 13th (Europe) via Cruz Del Sur. Check it out at this location: www.youtube.com/watch?v=L7SdlW2SfAM

Guitarist Ade Mulgrew said: "It's quite a dark song and probably reflective of how some of us saw the world around us when this album was being written. There was a lot going on in the band at the time and it certainly came out in the music. We also recorded it in the middle of winter against a backdrop that moved from being immensely beautiful on the rare occasions when the sun shined, to very bleak and desolate when the clouds rolled in. That definitely helped shape the vibe on this song. We're looking forward to letting people finally hear it."