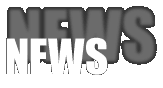 DREAMSHADE - New single "Dreamers Don't Sleep" + Tourdates

After their last release "The Gift Of Life" (2013) and a tour which led them through all Europe, USA, South Africa and Russia, the Dreamshade boys are now back with a new and powerful single entitled "Dreamers Don't Sleep" and a new tour! The track, produced by Dreamshade & Jacob Hansen, will be digitally released worldwide on March 2nd 2015 through Japan's Zestone Records and it will be presented with a new Music Video directed by Andrea Todaro.

Fernando (Guitars, Vocals, Songwriting) comments: "Dreamers Don't Sleep will give you a little taste of the new sound we are currently experimenting in the studio and it represents for us a bridge between "The Gift Of Life" and what our new chapter will be like."

Kevin (Vocals) comments: "We always want and love to add new elements to our sound: This single is very positive and energetic. We want to dedicate it to all the "Dreamers" who are supporting us everyday.

Dreamers Don't Sleep is an invite to never give up on your dreams and to stop having fear of what you may not accomplish, because you could seriously regret it one day. Dreaming is what makes us alive and real, it's a very personal experience. Each of us is a Dreamer is his/her own way and has fantasies, ideas and thoughts which are stuck in our hearts and minds. We are shaping our Future everyday: it's about choices, big or small, we all make along the way."

Upcoming tourdates:

16.03.2015 - GER - Wiesbaden @ Schlachthof
17.03.2015 - GER - Köln @ Underground
18.03.2015 - GER - München @ Backstage
19.03.2015 - A - Wien @ Arena
20.03.2015 - CZ - Praha @ Modrá Vopice
21.03.2015 - GER - Berlin @ K17 The Club
22.03.2015 - GER - Hamburg @ Hafenklang
04.04.2015 - CH - Basel @ Sommercasino
18.04.2015 - CH - Lugano @ Studio Foce

---
War Anthem Records - New signing: LIK

Crawling out from beyond the putrid grave, of the cemetaries of Hornstull/Stockholm! Chris (ex-Kaamos, ex-Grave, The Resistance) and Tomas (Nale, ex-Chaosys) cracked their heads together and started jamming in early 2014 and with the combined worship for old school swedish death metal they had a couple of songs made. As the year flogged on Nille (ex-Siebenbürgen) joined the ranks as the lead guitarist. More songs where done, and the first ones where "polished" and perfected. Later on Matte (Nale) took on the bass duties to complete the band. The demo "Behold The Beheaded" (check it out: soundcloud.com/lik-official) was made and sent out to very few labels. Just to see if anyone would even touch the tunes of LIK. War-Anthem Records took LIK under their wings. And the future holds the debut album "Mass Funeral Evocation" soon to be unleashed upon the feebleminded. Stay tuned!

www.facebook.com/LIKofficial

---
SHAKHTYOR - First teaser clip for their upcoming 2nd album

Something BIG is coming..."Tunguska", the 2nd album of Hamburg´s finest SHAKHTYOR will blow away every fan of intense, deep and massively heavy stuff! The album will be released in spring 2015 by Cyclone Empire.

Check out the clip at this location: youtu.be/QT3fWzS9JV0

---
DEMONICAL - Official live clip - New EP

The Swedish death metal masters DEMONICAL have released a multi-camera filmed videoclip of the track "Through Hellfire", recorded at the Obscene Extreme Festival on July 18, 2014. Check it out here: www.youtube.com/watch?v=FyJxTojOXus

DEMONICAL are currently in the studio recording a four-track EP scheduled for a spring release through their new labelhome Agonia Records.

---
CRUACHAN - First official video

This is the brand new video from Cruachan, taken from the new album. The video was shot in Dubiln, Ireland by Angel Croiter (Puka productions). The video features George Bracebridge as the main Shaman, George is a professional actor currently appearing in various Irish TV productions including TV3's new crime drama "Red Rock". Also featured is Rachel Lally as the Chieftans wife, Rachel is a professional actor and model from the Assets modelling agency in Ireland, she also presents "County Matters" for Irish TV on Sky 191.

The narrative shows the grim and selfless task taken by the Chieftan of a Gaelic village to sacrifice his own first born child to the Blood God known as Crom Cruach. By appeasing the God in this way he hopes to restore glory and fortune to his clan. His wife must accompany him on this journey and partake in the ritual of sacrifice despite the obvious pain it is causing both of them.

Check out the clip at this location: www.youtube.com/watch?v=gEH0j9KsjCw

---
DEMONICAL recording new material

Swedish death metal masters DEMONICAL have recently went into the studio to record what will be the band's brand new EP. The material is scheduled for a spring release via Agonia Records.

The first new tracks since the release of the 2013's acclaimed "Darkness Unbound" album, are being recorded in Amplified Studios (drums) and Wing Studios (rest of the instruments) in Sweden, with Sverker Widgren (vocals) behind the knobs. Sverker will also be handling the mixing and mastering duties in the near future.

On the recording of the new EP, bassist Martin Schulman commented: "Armed with blood and iron we have hereby started the recording process of a new four track EP, once again bringing forth the ravishing sounds of HM-2 and razorsharp chants of Stockholm-style death metal darkness. The hour of death draws near!".

Spawned in March 2006 by members of Centinex, DEMONICAL preserves the flame of sheer, traditional death metal with a suitable dose of melodiousness. With four full-length albums already under the belt, international tours, and high rankings in reader-polls in several magazines, the band inked a new record deal with Agonia Records at the end of 2015.

---
Norway's MYSTICUM release debut promo video

Lifted from the band's widely acclaimed 2014 return, 'Planet Satan', the debut video 'The Ether' is complete. In the true spirit of Mysticum do not expect the typical kind of video, but instead a dark & cosmic trip, & a powerful glimpse into the all-conquering Mysticum universe. Hail Satan!

The video was created by Miles at Crystal Spotlight and can be viewed here:

Youtube: www.youtube.com/watch?v=KSrLP6AH2KA&feature=youtu.be

Vimeo: vimeo.com/117192906

A work of intense and otherworldly black metal power injected with Mysticum's strong cosmic, satanic and psychedelic overtones, 'Planet Satan' welcomes Mysticum to the new millennium with full & unrelenting force, whilst retaining the core elements which made the Norwegians pioneering legends of industrial black metal. Both infernal & nihilistic, as well as apocalyptic in its scope and execution, 'Planet Satan' is a new milestone for the genre in its sublime, chaotic ferocity. Primitive minor-chord riff patterns & tortured vocals mixed with the band's manic and often unconventional programmed drum beats makes this an eerily hypnotic work of the darkest order.
&nsbP;
---
DECLINE OF THE I - New track available for streaming

France's emerging experimental / post-black metal outfit DECLINE OF THE I proudly presents a new song. The track is a part of band's upcoming "Rebellion" album, set to be released on February 27th in Europe and March 10th in North America via Agonia Records.

Listen to the album opener "Lower Degree Of God's Might" at this location: soundcloud.com/agoniarecords/decline-of-the-i-lower-degree

---
CODE stream new song "undertone"


London-based shapeshifters CODE have launched a new track "undertone", from the band's anticipated full-length album "mut" (out on February 27th in Europe and March 10th in North America via Agonia Records).

Listen to "undertone" here: soundcloud.com/agoniarecords/code-undertone

Tearing down the barriers of extreme metal limitations, CODE have taken a daring plunge into the unknown following their urge for further unhampered expression, and have delivered a dynamic progressive post-rock album that is sure to cause a stir.
The first revealed song entitled "dialogue" is available for listening at this location: www.youtube.com/watch?v=7S2IpHkHp90

---
DØDHEIMSGARD announce details of new album
Dødheimsgard, Norway's premier experimental extremists have completed work on their fifth album, titled 'A Umbra Omega', and set for release on March 16th on Peaceville Records.

One of the top bands and boundary-pushing visionaries of the mid-90's Norwegian Black Metal evolution, having released 4 full-length albums since their inception, DHG are widely hailed as masters of dark & psychotic psychedelia-tinged extremity.

The first fruits of DHG's re-animated labour manifest in the shape of new studio album, 'A Umbra Omega', with original co-founding member Aldrahn (Thorns/The Deathtrip) making a return to the asylum on vocal duties alongside Vicotnik's exquisite & unconventional compositions & structures.

'A Umbra Omega' is DHG's first album since 2007's 'Supervillain Outcast' opus, and undoubtedly marks the band's most challenging work to date; twisted, technical, sprawling epics & an inverted outlook on existence from the depths of band mastermind/writer/producer Vicotnik, with similarities drawn to previous classic DHG works such as '666 International' and 'Satanic Art'. A raw and organic production permeates the album courtesy of Vicotnik himself, with the album mastered at Strype Audio in Oslo by Tom Kvålsvoll.

Dødheimsgard was formed in 1994 by Vicotnik & Aldrahn. The early incarnation was that of a raw and melodic black metal band, with their debut album also featuring Fenriz of Darkthrone on bass, before the poisons of a more avantgarde & schizophrenic concoction started to take hold.