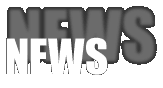 DEMONICAL stream full new EP

Swedish old-school death metal tyrants, DEMONICAL, are streaming their highly anticipated new EP, "Black Flesh Redemption", in full and prior to release date (which is set for April 24th in Europe and May 5th in North America via Agonia Records). Give in to the Stockholm-style death metal darkness at this location: agoniarecords.bandcamp.com/album/black-flesh-redemption

---
KADAVRIK - Album details revealed

The newly founded extreme metal label Testimony Records from Hamburg/Germany proudly announces the signing of Germany's Atmospheric Black Death Metal band KadavriK.

Testimony Records is going to release KadavriK's new and fourth album entitled "Grimm I & II" on the 26th of June 2015. The lyrical background is a modern interpretation of lesser-known Brother Grimms' fairy tales. The album will be available on gatefold vinyl, CD and digital.

The song 'Lords' from the new album is now available on the label's bandcamp page: testimonyrecords.bandcamp.com/track/kadavrik-lords

Tracklist:
Grimm I: The Armless Maiden
1. Wither Away
2. All the World but One
3. Ruins
4. 7 Years
5. Queen of Sylvan Lands
Grimm II: Thoughts of the Sore
6. Lords
7. Voids
8. Shuttered
9. Helix

---
SHAKHTYOR - New pre-listening track available

Listen to the second pre-listening track of SHAKHTYOR´s monolithic second album "Tunguska". This time it´s "Pechblende", not a complete song, but the intro to/first part of the monstrous "Zerfall"! Here you go:

soundcloud.com/cycloneempire/shakhtyor-pechblende-fadeout-edit
cycloneempire.bandcamp.com/album/tunguska

The first complete song "Schlagwetter" is still available at this location: soundcloud.com/cycloneempire/04-schlagwetter

And don´t forget the two album teaser clips: #1 : youtu.be/QT3fWzS9JV0, #2 : youtu.be/Q9Qzk1SQop0

---
DEMONICAL unveil new track

Swedish death metal masters DEMONICAL have unveiled a new track from their forthcoming EP, "Black Flesh Redemption". It is available for listening via YouTube, at this link:

youtu.be/GATFgX2yqEs

The release of "Black Flesh Redemption" is scheduled for April 24th in Europe and May 5th in North America through Agonia Records. Pre-orders are available now.

The band's mastermind and bassist, Martin Schulman, commented on the new track by saying: "So here it is, the thundering march of a cursed liberation. The track represents the band in its purest form and pushes Demonical forward on the path of relentless Stockholm-style death metal domination!"

Produced and mastered by vocalist Sverker Widgren, the four-track new EP was recorded in two studios: Amplified (drums) and Wing (rest of the instruments) between January and February, 2015. The cover artwork was created by Kontamination Design. "Basically, the new material continues where Darkness Unbound (last album) left us - explains Martin. However, with a slightly new course to explore when it comes to the musical and visual formula of the band. But all you loyal followers - old and new - rest assure, we are still talking about the finest form of pitch black old-school Stockholm-style death metal that will hit you viciously and victoriously bringing you one step closer to a cleansing redemption".

---
Cyclone Empire - New signing: FERAL

Cyclone Empire is proud to announce the signing of FERAL! Hailing from Skellefteå, in the Swedish area of Västerbottens län, this band is one of the hottest underground acts of this everflowing stream of Swedish Death Metal school. Their upcoming second album will be entitled 'Where Dead Dreams Dwell' and is scheduled to be released by the end of May 2015!

Band comment: "We are damn proud to have inked a deal with mighty Cyclone Empire! Them having released some of our favorite albums during the latest years, we are in good company to say at least. And to be releasing an album we have put so much time and effort into through this label, is something we are extremely satisfied with. Our upcoming album includes some of the most varied material we have written, but still feels more unified than ever. This will truly be one massive assault of death metal, and we could think of none better to handle it than Cyclone Empire."

www.facebook.com/feralswe

---
BLAZE OF PERDITION sign with Agonia Records / Album details
Agonia Records are proud to announce the signing of the rising Polish black metal force, BLAZE OF PERDITION. Both parties are excited in this new venture and are pleased to announce that the band's third full-length album will be titled "Near Death Revelations". The album, whose cover artwork created by Mentalporn can be viewed above, is scheduled to be released this June.

BLAZE OF PERDITION have managed to built up an excellent reputation with their two previous albums, "Towards the Blaze of Perdition" (2010) and "The Hierophant" (2011), which solidified the oufit's position as one the most interesting acts in the field of black metal. While the gorup does not reinvent the wheel, it truly makes use of its creative capacities, focusing on inteligent arrangements and developing a dark, yet enigmatic unity.

After a tragic road accident in November 2013, the band's career was open to doubt, but eventually the event did not manage to slow BLAZE OF PERDITION for long. The upcoming "Near Death Revelations" album, will refer directly to those past experiences.

With more album details set to be revealed soon, BLAZE OF PERDITION have already shed light on the track-list, which is as follows:

1. Królestwo Niczyje
2. Into the Void Again
3. When Mirrors Shatter
4. Dreams Shall Flesh
5. Cold Morning Fears
6. The Tunnel
7. Of No Light

---
KING PARROT announce album details and premiere new video featuring Phil Anslemo
Unique Australian thrash metal/grindcore/punk group, KING PARROT, have released the first track from their upcoming new album "Dead Set", along with a video starring Phil Anselmo of Pantera fame. The "Like A Rat" video is available for viewing exclusively via Metal Hammer UK, at this link:

metalhammer.teamrock.com/news/2015-03-19/king-parrot-teams-up-with-phil-anselmo-for-new-video

"Dead Set" - the band's sophomore album - is due for release on May 15th in Europe via Agonia Records, May 19th in North America via Housecore Records and May 15th in Australia via Rocket/EVP. The album is available for pre-orders now (see the links below).

"Dead Set" is the follow-up to 2012 "Bite Your Head Off" effort, which gained high praise from critics and musicians, including the likes of Max Cavalera (Sepultura), Chuck Billy (Testament) and Phil Anselmo (Pantera). The effort allowed the 5-piece to travel acrosss seas and electrify fans, during extensive touring in North America (with Origin, Orange Goblin and Down), Europe (with Weedeater) and performing at festivals such as Soundwave, SXSW and Housecore Horror Festival. KING PARROT's video to the track "Shit On The Liver" was a finalist in the Australian Music Video Awards.

Speaking about the sound of the new material, vocalist Matt 'Youngy' Young commented: "The great thing about this record is that it actually sounds like a real band and is a reflection of where we are at right now. In my eyes, that is everything a record should be. We are super proud of this and can't wait to show everyone what we have in store".

He also stated: "King Parrot are proud to release our new album 'Dead Set' via Agonia records this May. It's been a long process but we happy to say that we are ready to move ahead and get this sucker out. We wanted to work together with the best people in the business to make this a great record and when Phil (Anselmo) said he wanted to be involved it was a no-brainer".

"Dead Set" was produced by Phil Anselmo with colleagues Michael Thompson and Steve Berrigan handling engineering duties at Nodferatu's Lair Studio (Down, Eyehategod, Superjoint Ritual) in Louisiana, USA and will feature the following tracks:

1. Anthem Of The Advance Sinner
2. Need No Savior
3. Hell Comes Your Way
4. Like A Rat
5. Tomorrow Turns To Blood
6. Home Is Where The Gutter Is
7. Sick In The Head
8. Punisher
9. Reject
10. Dead Set

---
CRIMSOM SWAN - Videoclip

Check out the new video of German Death-Doomers CRIMSON SWAN at this locaton: youtu.be/BO9uFwuTtv0.

The song "Accusations" is taken from the band's debut full-length album "Unlit", which was just released by Quality Steel Records.

---
HYPOTHERMIA premiere new track "Svartkonst"

Swedish trio HYPOTHERMIA, known for its ethereal black metal/rock output, have premiered a brand new song, "Svartkonst". The track features on the band's upcoming new album under the same title, set to be released on May 15th in Europe and May 19th in North America via Agonia Records.

The act, whose ranks include musicians of Lifelover and Kall fame, have made the song available at this location: soundcloud.com/agoniarecords/hypothermia-svartkonst

---
GORGOROTH – New label & album details revealed
Norwegian black metal legend GORGOROTH, founded in 1992 by the only remaining original member Infernus after making a pact with the Devil, has signed to Soulseller Records for a worldwide deal!

The band's new and tenth studio full-length is entitled "Instinctus Bestialis" and will be released on June 8th 2015 on digipack CD (limited first pressing), limited black vinyl, limited picture vinyl and digitally.

The album was recorded and mixed by drummer Thomas Asklund in Monolith Studio, produced by Infernus & Asklund and mastered at Cutting Room / Sweden by M. Lindfors, Infernus and Asklund. Guest appearances on lead guitar by Chris Cannella, Fabio Sperandio and Henrik Ekeroth.

Tracklist:
1. Radix Malorum
2. Dionysian Rite
3. Ad Omnipotens Aeterne Diabolus
4. Come Night
5. Burn in His Light
6. Rage
7. Kala Brahman
8. Awakening