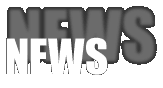 DARKEST ERA - Lyric video

Northern Ireland's Darkest Era have released a lyric video for 'Sorrow's Boundless Realm,' the first track from the band's forthcoming new album 'Severance' which is due for release on June 3rd (US) and June 13th (Europe) via Cruz Del Sur. Check it out at this location: www.youtube.com/watch?v=L7SdlW2SfAM

Guitarist Ade Mulgrew said: "It's quite a dark song and probably reflective of how some of us saw the world around us when this album was being written. There was a lot going on in the band at the time and it certainly came out in the music. We also recorded it in the middle of winter against a backdrop that moved from being immensely beautiful on the rare occasions when the sun shined, to very bleak and desolate when the clouds rolled in. That definitely helped shape the vibe on this song. We're looking forward to letting people finally hear it."

---
40 WATT SUN: First details on their upcoming second album

40 WATT SUN have confirmed that writing is complete, and that this month they have begun the recording of their new album - the follow-up to 2011's "The Inside Room".

Recording will take place in Wales throughout the spring and summer, and will be once again self-produced by the band. 40 WATT SUN have played a handful of intimate shows over the past six months (amongst others also a show at fabulous Roadburn Festival), showcasing tracks that will appear on the new album, as well as playing older favourites.

Vocalist and guitarist, Patrick Walker, commented: "The tracks for this album have been written over the course of the past twelve months. Though a natural progression from the last record, this time the music is more texturally varied and I've tried to allow an even greater spontaneity to the songwriting."

---
DESECRATION announce new album details
UK death metal veterans DESECRATION have today revealed details for their forthcoming new album.

The new album, entitled 'Cemetery Sickness', will be released on 26th June 2014 via Metal Age Productions.

Comments vocalist/guitarist Ollie Jones: "There is no particular theme to this album but several of the songs are set in the graveyard. We've tried to hit the gore and perversion extremities that we've touched on from the start of the bands career but now we are playing better than ever." In relation to previous album 'Forensix', 'Cemetery Sickness' is more of the same only better and in terms of production... "We've gone for a natural drum sound and generally keeping it old school as that's what we are fans of."

'Cemetery Sickness' was recorded at Sonic Forge Studio, Cardiff, Wales and was produced by Joe Thompson. Jumali Katani who is known for his work with Scent Of Death & Thy Art Is Murder amongst others undertook artwork for 'Cemetery Sickness'.

Check out the title track at this location: www.youtube.com/watch?v=3BqLkta8PDw

Tracklist:
Cemetery Sickness
Coffin Smasher
I, Cadaver
Recipes of Horror
Rotten Brain Extraction
Cunt Full of Maggots
Cabletie Castrator
Mortuary Debauchery
Tactile Necrophile
Cut Up & Fed To The Dog
Grave Secrets

www.desecration.co.uk / www.facebook.com/desecrationuk

---
ENTRAPMENT - premieres 2 new album tracks

ENTRAPMENT premieres 2 brand new album tracks entitled "Proclamation" entrapment2.bandcamp.com/track/proclamation and "Seditious Dreamers" entrapment2.bandcamp.com/track/seditious-dreamers. Both songs are taken from the forthcoming album "Lamentations Of The Flesh" which will be released on May 23rd through Soulseller Records.

---
PUTERAEON - New videoclip
Check out the new PUTERAEON video "Path To Oblivion" from their upcoming new album "The Crawling Chaos": www.youtube.com/watch?v=EN9mcFT1UNs

Old School Rotten Death Metal - the Swedish way!

"The Crawling Chaos" will be released on April 25th through Cyclone Empire.

Tracklist:

1. Wrath
2. in Dreamdead Sleep
3. Path To Oblivion
4. Pickmans Model
5. From The Ethereal Vortex
6. The Crawling Chaos
7. The Abyssal
8. Asenath
9. Rotten Aeon
10. Welcome Death

---
BOMBS OF HADES new album details
The new BOMBS OF HADES album "Atomic Temples" will be released on May 23rd 2014 on CD and Vinyl through War Anthem Records! "Atomic Temples" was recorded at Soundlab Studios/Örebro(Nasum/Disfear) and the mix was handled by Per Stalberg at Welfare Sounds Gothenburg(RAM, Bombus).

A first track ("Omens") can be checked out here: soundcloud.com/stalis_73/omens

BOMBS OF HADES is playing DEATH METAL influenced by DISCHARGE, ANTI CIMEX, DISSOBER, AUTOPSY, NIHILIST/ENTOMBED, CARNAGE and SLAYER!

Tracklist:
1. Fracture
2. And Their Flesh Still Burns
3. Palace of Decay
4. Omens
5. Cadaverborn
6. Crawling Wind/The Tyrant Embryo
7. Atomic Temples
8. Through The Pandemonium
9. The Last Gateway

---
DECAPITATED CHRIST – Official video released

A new video clip from Spanish Death heads DECAPITATED CHRIST is available now at Youtube.com! Check out 'Hexenhammer' at this location: www.youtube.com/watch?v=neeel2Dnxf8&feature=youtu.be

The song is taken from the upcoming album "Arcane Impurity Ceremonies" which will be released on April 4th through FDA Rekotz!

---
UNEARTHLY - European release date revealed
The fourth album of Brazilian Black-Deathers UNEARTHLY will finally be released in Europe through Metal Age Productions on May 21st 2014.

"Flagellum Dei" was recorded in 2011 at Hertz Studio (Bialystok, Poland) with Wojtek and Slawek Wieslawski (Vader, Hate, Decapitated) and originally released the same year only in the band's home country, Russia and Ukraine.

The European version of the album will be available on CD (digipack) and LP. Get ready for 11 tracks of extreme black/death metal heavily influenced by Brazilian music!

Tracklist:

1. 7.62
2. Baptized in Blood
3. Flagellum Dei
4. Black Sun (Part I)
5. Osmotic Haeresis (Part II)
6. My Fault
7. Eye for an Eye
8. Lord of All Battles
9. Limbus
10. Insurgency
11. Exterminata

www.facebook.com/unearthly.official / www.theunearthly.com

---
CYCLONE EMPIRE Fest 2014 -UPDATE
Samstag, 22. März 2014

BODYFARM (NL)
www.facebook.com/Bodyfarmdeathmetal

DECEMBER FLOWER (NRW/Niedersachsen)
www.facebook.com/decflowdeath

SHAKHTYOR (Hamburg)
www.facebook.com/shakhtyorband

B.S.T. (Hamburg)
www.facebook.com/HamburgCityDoom

Bambi Galore, Hamburg
Öjendorfer Weg 30a ; U-Bahn U2 oder U4 bis Billstedt

Einlass 20:00 Uhr / Beginn 21:00 Uhr

Eintritt: AK :12.00 € | VVK: 10.00 €

Karten im Vorverkauf hier reservieren: f.holzapfel@kph-hamburg.de

Facebook-Event: www.facebook.com/events/256637107832836

---
ENTRAPMENT - Title, artwork & tracklist revealed

Dutch death metal tyrants ENTRAPMENT return with their 2nd and more conceptual album. "Lamentations Of The Flesh" is an eleven piece rational insult on the main dogmas of religion. On this album ENTRAPMENT blended their raw traditional style of Death Metal with a more atmospheric approach that will drag its listener into an abyss of unspeakable horror. The album will be released in May 2014 through Soulseller Records.

Tracklist:
1. Perpetual Impudence
2. Abhorrence of the Unborn
3. Proclamation
4. Lamentations of the Flesh
5. Unearthly Cries
6. Seditious Dreamers
7. The Faithless
8. Hostile Life
9. Engulfed by Flames
10. Engraved
11. On Carrion Wings

www.facebook.com/pages/entrapment/171603089577707