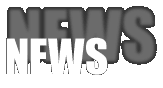 Cyclone Empire - New Signing: WINTER OF SIN
Hailing from Groningen WINTER OF SIN are the not only one of the best Dutch underground bands of the past years but also the new home of Ex-GOD DETHRONED members Michiel van der Plicht (drums) and Henri Sattler (vocals)! We are very happy to welcome this brutal, yet melodic Death/Black inferno in our little CYCLONE EMPIRE family! Their new album 'Violence Reigns Supreme' (already their 4th) is scheduled to be released sometime around spring 2014… be prepared!

Statement by the band: "Winter of Sin is very happy to announce that we have now signed a record deal with Cyclone Empire. We are really looking forward to cooperating with the guys from Cyclone Empire. We feel that they makes for an excellent and professional partner. Our first release with them will be our killer new album "Violence Reigns Supreme". We are looking forward to a bright future here at Cyclone Empire!"

Line-up: Henri Sattler (vocals), Dirk Barelds (guitar, bass), Ricardo Gelok (guitar, bass), Michiel van der Plicht (drums)

Website ; Facebook

---
GLORIOR BELLI release video clip for new song "Backwoods Bayou"

Black metal bluesmen GLORIOR BELLI premiere a video clip for the song "Backwoods Bayou", taken from the new album "Gators Rumble, Chaos Unfurls". The album was released at the turn of October and November. Watch the video at YouTube: youtu.be/wd8l94NZyKA

Consequently climbing the ladder of innovation and artistic development, the French band GLORIOR BELLI managed to work out a very own sound and view in the often stiff frames found within the black metal genre. Descriptions such as "Avant-garde black metal bluesmen" (Pitchfork) or "bluesy doom-sludge" (Metal Sucks) are only the two sides of the same coin, that is about to reveal a new flip. "Gators Rumble, Chaos Unfurls" - band's fifth full-length release - is yet another milestone of an unusual relationship between southern stylistics and crushing heaviness, all tied up and sealed by a twisted yet still refreshing take on music, straight from the suburbs of Paris.

---
DEMONICAL - New videoclip "The Healing Control"

The Swedish death metal force DEMONICAL have released a video for "The Healing Control", a track taken from their critically acclaimed fourth full-length album "Darkness Unbound" which was unleashed in Europe on September 20th (through Cyclone Empire) and in North America on November 12th (through Metal Blade Records).

The video - their first from the above mentioned album - is a dark and morbid clip filmed in Italy and the UK and presents the inner essence of DEMONICAL and their sinister form of old-school death metal. "Darkness Unbound" was mixed & mastered by the bands vocalist Sverker Widgren at Wing Studios in Stockholm.

Check out "The Healing Control" here : www.youtube.com/watch?v=lL4_e0neWeQ

STILL HOT!! "The Order" official lyric video : www.youtube.com/watch?v=_RbSxPKPS8U

Swedish Death Metal Darkness!

---
ALGHAZANTH - New album announcement
Woodcut Records will release Alghazanth's 7th full-length offering, entitled "The Three-Faced Pilgrim", on vinyl and as a digipak CD on the 13th of December.

The album consists of 46 minutes of the band's more or less familiar brand of majestic black metal, and the tracklist is as follows:

1. In Your Midnight Orchard
2. To the Pearl on High
3. Promethean Permutation
4. AdraMelekTaus
5. As It Is Fated
6. With sickle, with Scythe

A stream of the song "AdraMelekTaus" is available at this location: soundcloud.com/woodcutrecords/alghazanth-adramelektaus

---
BLACKSHORE: Album-Trailer online

Die Lübecker Black´n Thrash Metal Walze Blackshore veröffentlicht Ihren ersten Albumtrailer zum kommenden Album "Terror", welches am 15.11.2013 via BlackSkull Records / Soulfood erscheint: www.youtube.com/watch?v=U_ukA6GRL34

---
DOWN AMONG THE DEAD MEN reveals new song

Dave Ingram´s (ex-BENEDICTION/ex-BOLT THROWER) new band DOWN AMONG THE DEAD MEN reveals another new song from their upcoming debut album! "Adolescence Of Time" is the fifth track on the self-titled album, which will be released November 22nd 2013 via Cyclone Empire.

Dave comments: "Use your days wisely, it could all come to a final end sooner than you expect!"

So use your time and listen to the new song and pre-order the album at this location: downamongthedeadmen.businesscatalyst.com
&nsbp;
---
PAGANIZER announce new EP
Swedish Death Metal Panzer recorded 5 new songs together with Ronnie Björnström at Garageland. The tracks will be exclusively released on CD via Swedish Close-Up Magazine in their November issue (subscribers only!). The artwork was created by Daniel Devilishnd based on the purgatory oriented concept of the lyrics. The tracklist for "Cadaver Casket (On A Gurney To Hell)":

1. On A Gurney To Hell
2. Rot
3. Souls For Sale
4. Afterlife Burner
5. It Came From The Graveyard

"These songs mark the return of longtime PAGANIZER drummer Matte Fiebig. Both musically and soundwise this is the best PAGANIZER stuff in many years, we are extremely happy with the songs", states mastermind Rogga.

Beginning of 2014 the songs plus one bonus track will be released as ltd. 12" MLP via Cyclone Empire. The release marks the 12" debut for PAGANIZER – so buy or die!

---
SIDEBLAST: Split-up

French Cyber Extremists SIDEBLAST have sadly decided to call it a day. The released 2 fantastic albums on Cyclone Empire and we´re definitely sad about this decision.

Here´s what the band has to say about it: "We have decided to stop Sideblast for personal reasons. We really enjoyed the great work of Martin and his team from Cyclone Empire, their dedication and friendship. We also thank to all the people who supported and believed in us during all those years! We'll miss you!"

So are we…all the best, guys!

---
PULVERISED RECORDS - New signing: UNDER THE CHURCH
Swedish Death Metal chieftains UNDER THE CHURCH have inked a worldwide deal with Pulverised Records!

The undeniable sounds of scurrilous and rotten Death Metal have always been best executed by the certain few originators whom literally created the term 'Swedish Death Metal' that would go down in extreme Music history forever. After their long-endearing stint with Nirvana 2002, the two weathered henchmen Erik Qvick and Lars Henriksson decided it was about time to write some offensive Death Metal once again; something that would nauseate and turn stomachs like it was Death Metal in 1988.

UNDER THE CHURCH wasted no time and released a three-song demo simply titled "Demo 2013" and then very quickly gained a vast underground attention soon after. News spread like wildfire about both Erik and Lars doing new material post-Nirvana 2002, and thus a full-length UNDER THE CHURCH record is imminent.

"We are very happy to announce that we have signed a deal with the label Pulverised Records and we are already working on the debut CD that we aim to release in 2014.", states the band. "Pulverised Records has a great roster of diverse bands, so for us it's a good feeling to be able to work together with Pulverised. We have already started writing the new material and we will start pre-production / demos for the recording in early 2014. Those tunes are the next step and extension of what we have written so far…. so you can expect more raw Death Metal from UNDER THE CHURCH!"

Pulverised Records A&R Manager Calvin further commented: "Truth be told, Erik Qvick wrote to us a while back and was wanting some feedback regarding UNDER THE CHURCH. There was no real concrete plan to record a full-length album, but it was very obvious that we had to push them into that plan! After a couple of email conversations, the deal was sealed and pre-production demos of the new album should be coming our way soon. We are extremely honoured and excited to be a part of the UNDER THE CHURCH vile-campaign, and expect an authentic exhumation of real classic Swedish Death Metal in 2014!"

UNDER THE CHURCH is:

Erik Qvick - Drums / Guitars
Lars Henriksson - Bass
MiK Annetts – Vocals

www.facebook.com/UnderTheChurch

---
URGENT NEWS ABOUT THE DEMONICAL-TOUR: LEIPZIG SHOW CANCELLED!!!!!!!

*** Statement from Dreamtide Music Management, 2013 10 24 ***

We are very sorry to inform you that the DEMONICAL + SPASMODIC + HAILSTONE show scheduled for Saturday 26.10 at Hellraiser in Leipzig, Germany, has been canceled by the promoter (Katrin Schönfuss @ Hellraiser) due to a miscalculation from her side. Being the second time this happens when dealing with the Hellraiser club we of course hereby heavily question their professionalism and basic skills in math.

We at Dreamtide Music tried to solve the situation and negotiate with Katrin in order to keep the date intact but without succeeding, she wasn't even interested in our very generous counter-offer and insisted to stick to her decision which was delivered to us with a three days notice despite signed contracts and agreements valid since months.

DEMONICAL, SPASMODIC and HAILSTONE are very sorry for all their fans and followers - some coming from far away - who were about to attend the show in Leipzig but as you all surely understand the situation is beyond the control of the bands or management.