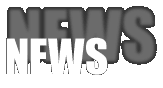 BODYFARM: New song revealed

Dutch Death Metal hopefuls BODYFARM reveal the first new track from their upcoming album "The Coming Scourge". The album was recorded from February until May 2013 in Oeknal studios with Harry van Breda and will be released 20th September 2013 via Cyclone Empire. The artwork was created by renowned Underground-artist Juanjo Castellano (Vomitory, Revel In Flesh, Blaspherian etc.) and will be revealed soon!

Check "The Well Of Decay" out here!

Guitarist and singer Thomas comments: "We are very proud to release our second studio album upon the world. The songwriting was a swift process this time, and it feels like we've finally found the style that suits us best. Where our previous album "Malevolence" sounded like pure old school death metal, "The Coming Scourge" sounds more heavy, louder, and has more variation and dark melodies in the tracks. Inspired by '90's melodic black metal and old school death metal, we've created a more versatile mix which has more to offer to a fan of extreme metal."

The band is also confirmed for the German Hell Inside festival set to take place in Würzburg (04th-05th October 2013). For more information check out www.hell-inside.de!


---
DEMONICAL announce new line-up

Swedish Death Metal band DEMONICAL announce the new line-up for the upcoming album "Darkness Unbound" and the following tour! The band's fourth studio album will be released 20th September via Cyclone Empire.

Martin Schulman comments: "It is with great enthusiasm we can now reveal that guitarist Johan Haglund (SPASMODIC) and drummer Ämir Batar (TORMENTION) have officially joined DEMONICAL as full-time members making the line-up solid, determinate and ready to unleash death and decay over several continents during 2013 and 2014. Choose your side!"

The first appearance in Germany with the new line-up will take place at this year's Party.San festival on 10th August 2013 at 14.30-15.15h. Don't miss to meet the band at their official signing session at the Rock Hard/Legacy booth (Saturday - 06.30 PM)!



---
PENTAGRAM CHILE launches classic demo song

PENTAGRAM CHILE have unveiled their re-recorded classic demo song "The Malefice"! The song will be available on the limited Edition CD and LP version of their upcoming debut album. Listen to "The Malefice" here!



---
Soulseller Records - new signing: DEMON EYE

The crushing old school witch crafted rockers DEMON EYE have signed a worldwide deal with Soulseller Records! 'We look forward to joining an amazing roster of bands and getting our music into the hands of fans worldwide.' – the band states.

Demon Eye's full length LP debut, "Leave the Light," will be available internationally in late 2013 on limited vinyl, CD, and digital download. Expect nothing but a dark, groovy, loud and heavy rocker! In the meantime check out Demon Eye here: www.facebook.com/demoneyenc


---
KING FEAR - new album in September 2013

Just one year after their highly acclaimed debut EP the Black Metal Band KING FEAR is going to release their first full-length album entitled "Frostbite" via Quality Steel Records / Soulfood on September, 27th, 2013.

After releasing their first 5 Track EP in 2012 the KING FEAR members went separate ways; while singer Nachtgarm toured the world performing with Negator and Dark Funeral, main composer Mål Dæth moved to the Austrian wilderness to create new music ... Once winter struck again the band gathered with their drummer BoneInn (ex Eisenvater) in their hometown Hamburg/Germany to start working on what was to become their first full-length album.

Inspired by the history of mountaineering KING FEAR have created a full-length concept album based on the "conquest of the useless" - mankind's possessive desire of reaching the highest mountain peaks. Driven by the realization of how well these old tales of desire, passion, myth, ancient belief and frigid heights fits the KING FEAR version of Black Metal they decided to call it: "Frostbite".

Musically "Frostbite" is rooted in straight-forward Black Metal with a slap of Black'n'Roll. Great artists such as Satyricon, Khold, Shining (Swe), Celtic Frost or even
Entombed and Tiamat have proven before: The fastest band is not necessarily the darkest band!

The album was composed and produced by Mål Dæth; the mixing & mastering duties were handled by Olman Viper (Caliban, Dark Age, Deadlock).

The trinity of KING FEAR: Nachtgarm - vocals, Mål Dæth - strings, BoneInn - drums


---
DEMONICAL: Artwork and tracklist revelead

DEMONICAL has unveiled the artwork for their upcoming studio album "Darkness Unbound"! Once again the album was recorded in the Necromorbus Studios in Stockholm. The anticipated fourth full-length will be released 20th September 2013 via Cyclone Empire and will be available as ltd. first-press Digipak and LP.
The band comments: "We are confident that "Darkness Unbound" will be an important milestone not only for us as a band but also an album that will have a certain impact on the current death metal scene and especially the Swedish old-school wave. The artwork and visual concept of the album follows the same somber path as the music making it a solid entity of perpetual death metal darkness."

Tracklist:
01. Darkness Unbound
02. The Order
03. An Endless Celebration
04. Contempt and Conquest
05. King of All
06. The Healing Control
07. Hellfire Empire
08. Words Are Death
09. Deathcrown
10. The Great Praise
11. World Beyond (Kreator cover) *
12. Burned Alive (re-recording) **

* bonus track on the limited digi-CD and LP
** bonus track on the limited digi-CD




DEMONICAL is confirmed for one of the biggest extreme metal festivals: PARTY.SAN OPEN AIR, set to take place from 08-10th August, 2013 in Schlotheim, Germany! Support the Swedish Death Metal horde, have a beer and get your bellies signed at the official autograph session on Saturday, 10th August at the Rock Hard/Legacy booth.

Furthermore the band will embark on an extensive European tour in October 2013 to support "Darkness Unbound". The crusade will tentatively hit Germany, Netherlands, Belgium, France, Austria, Italy, Slovenia, Croatia, Hungary, Romania, Slovakia, Poland and Czech Republic. Support on the first part of the tour will come from DAEMONICUS and Austrian black reapers GROTESKH while on part II the band will be joined by their Swedish comrades SPASMODIC and German melo-masters HAILSTONE. Full dates and details will be announced during the coming months.

www.demonical.net / www.facebook.com/Demonicalofficial / www.youtube.com/Demonicalofficial

---
EREB ALTOR: Rock Hard Germany launches exclusive full album stream

Germany's renowned Rock Hard Megazine launches an exclusive stream of EREB ALTORs upcoming album "Fire Meets Ice". The album can be streamed from Friday, 19th July until 26th July. Check it out at www.rockhard.de!

The album was recorded and mixed at Studio Apocalypse by Jonas Lindström in spring 2013 and delivers once more pure Epic Black/Doom metal to carry on Quorthon's spirit! "Fire Meets Ice" will be released 26th July via Cyclone Empire (Europe + rest of the world) and in autumn via Metal Blade (USA, Canada)!

www.erebaltor.com / www.facebook.com/ErebAltorOfficial



---
MOUNTAIN THRONE enter the studio

Germany's MOUNTAIN THRONE has entered the studio to record their debut full-length album, set to be released later 2013.

The band comments: "Mountain Throne is busy recording their first full album "Stormcoven". Eight lively tunes of true & ancient Heavy Metal in roughly 40 minutes (vinyl-optimized album-structure for perfect symmetry) will be hammered on tape in the coming weeks; with tales about life, death, women, men, man & beast. One or two musical surprises included, but no worries - no hype, no hipster-shit, no vegan crap or "occult" 70ies Doom Rock: just unadulterated crushing Heavy Metal! The "Stormcoven"-LP further marks the arrival of new bassplayer S., a veteran Heavy Metal machine: welcome aboard! Trust in fate and have no fear!"

www.facebook.com/mountainthrone


---
GENERAL CHAOS – first impressions from the recordings

The amazing GENERAL CHAOS has called from the studio and also sent some first impressions of the killer riffings and the recording session for his second full-length album, which should be coming still in 2013.

The name of this upcoming fist-in-face album will be "Passage To Mayhem" and besides the short teaser clip from the studio, which can be checked here, you can also check some paparazzi pix from the depths of the studio hell in which our mighty GENERAL is massively chilling and thrilling right now: Pix - Studio 2013 Drums / Pix - Studio 2013 Guitars