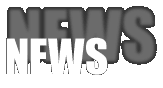 PULVERISED RECORDS - New signing: VANHELGD
From the mortified gallows of Mjölby, Sweden, comes writhing its way and marking their return for (un)fresh material after a two-year absence are Swedish Death Metal fiends VANHELGD!

Relentless, uncompromising and with an obscure darkness vibe, VANHELGD came on to the scene with their debut full-length record "Cult Of Lazarus" but year 2011 saw the band unleash probably their strongest material to date with "Church Of Death". Forward to present time, VANHELGD strikes back with a vengeance in 2014; promising the upcoming record to be a DeathDoom supreme beast.

VANHELGD have recently completed writing and are scheduled to enter the studio in November 2013. The band recorded a short video clip of themselves rehearsing a new track off the new album, and can be seen at this location.

"VANHELGD are very pleased to sign a deal with Pulverised for our next, yet untitled, album. The journey continues along the eerie paths we explored on "Church Of Death" (NWN 2011) but the songs seem somewhat darker this time." states VANHELGD frontman / six-stringer Mattias Frisk. "The writing process has been much more focused to our rehearsals this time with everyone involved, trying to make the absolutely best out of every song and not letting anything pass unnoticed. A lot of ideas have been thrown away, leaving us with eight strong tracks drenched in death, destruction and pure malevolence. The recording will start in November 2013 and will be the first with our new bass player Jonas Albrektsson."

Pulverised Records label manager Roy Yeo also commented on the new signing: "We took notice on VANHELGD when they released "Church Of Death" and back then, there was already something about VANHELGD that we enjoyed. Perhaps it was a little of the sorrow vibe ala early At The Gates / Paradise Lost that was hidden beneath all that filthy Death Metal that was on "Church Of Death", so we immediately agreed on releasing their upcoming album when the band approached us. We believe that for a band such as VENHELGD, their material can only get stronger with each release and further solidify the signature sound that they already possessed."

VENHELGD is:
Mattias Frisk - Vocals / Guitars
Jimmy Johansson - Vocals / Guitars
Jonas Albrektsson - Bass
Björn Andersson – Drums

www.facebook.com/vanhelgd

---
THE GROTESQUERY: First infos on their upcoming 3rd album
The fantastic collaboration of US growl god Kam Lee and Swedish Death Metal maestro Rogga Johansson will lead into another awesome album. THE GROTESQUERY are right now working intensely on their third effort and the first infos should no longer be a secret.

Lyrical mastermind Kam Lee states:

"Well - I have only ideas at the moment. But from my side with the lyrics, it will be another storyline based on and going back to the first album…sort of a sequel to 'Tales Of The Coffin Born'. I haven't 100% set on the title yet, but the working title as of now is 'Bride Of The Coffin Born' (although that may change). The story will pick up 50 years after the events of the first album and will take place in the 1970's. It will involve a series of events where girls from the University have gone missing and also the house of Ward has been re-built and transformed into a girls dormitory. We will see the return of Matthew Ward, and learn even more sinister secrets behind the curse of the Ward Family. And we´ll expose the cult of conspirators that have been part of the University and have been behind the events from the start. It will also be the final act in this story line, and most likely the final time I do a full concept album. It will end the "Trilogy of Terror" that started with the first album!"

And Rogga adds: "So far a handful of riffs have been done, and many more are in the stage of being written and recorded. The overall feeling this time is that THE GROTESQUERY is stepping back to the harder songs on the first album, more old MASSACRE meat on the guitar and less melody and epicness. Feels like this album will be heavier than both previous ones, heavier and uglier, just as Death Metal should be. It´ll be the perfect tapestry for Kam Lee´s classical growls to once again explode unto the scene."

Facebook

---
ONHEIL: Coverartwork + Tracklist unleashed
Dutch Blackened Metallers ONHEIL have released the cover and tracklist of their upcoming album, 'Storm Is Coming'. It's the follow-up to their critically acclaimed album 'Razor' (2009). The album is currently being mixed and mastered by Bart Hennephof (TEXTURES) and Yuma van Eekelen (Ex-PESTILENCE) at the Final Focus Studios. The release is set for early 2014 by German Metal specialist Cyclone Empire.

Singer/Guitarist Amok comments: "Like most bands, we always want to make our new album the best one. But as the reception of our previous album 'Razor' was amazing, that was one fuckin' tough job to do! We took the sound of 'Razor' as the blueprint and then injected it with even more power and dynamics! You will hear that in our riffs and drumming! Besides that we gave a bit more room for classic Heavy and Thrash metal influences and with that created more contrast with our blasting Black and Death Metal. That resulted in an unique blend that is the ONHEIL sound. We needed some time to do it, but we believe we succeeded in making a great follow-up album! Let's hope the Metal world agrees! Storm Is Coming!"

Tracklist:
1. Embrace The Chaos
2. Kill Tomorrow
3. Self-Destruction Mode
4. The Omega Legions
5. Storm Is Coming
6. The End Of Everything
7. Wings Of Death
8. Dronkenschap In Duisternis II
9. Nature's Wrath
10. Streams Of Silence

Website / Facebook

---
BLACKSHORE - New song availavle for streaming

"Dystopian Demon Dynamite" is the first preview of BlackShore's new album "Terror", which is coming on 15th november via Black Skull Records. Guestvocals on that track are done by Max Marquardt (ex-Helfahrt). "Terror" consists of 11 tracks of filthy Black Metal with a huge Thrash impact. It's the third album of the north-german black metal devision.

soundcloud.com/blackshore-1/dystopian-demon-dynamite

---
Cyclone Empire - New Signing: DOWN AMONG THE DEAD MEN
Hailing from Scandinavia (Dave from Denmark, Rogga and Dennis from Sweden) DOWN AMONG THE DEAD MEN are the new baby of legendary vocalist Dave Ingram, well known to every Death Metal maniac for his vocal duties with BOLT THROWER and of corpse BENEDICTION! We are very happy to welcome his new brainchild as a part of our little CYCLONE EMPIRE family! Mixing Punk, Grind, Crust and of corpse Death Metal every underground freak should be prepared for a real killer of an album, when the selftitled debut sees the light of day on the 22nd of November 2013.

Statement by David Ingram:

"I'm real proud to be working with Rogga Johansson and Dennis Blomberg in DOWN AMONG THE DEAD MEN, and for us to be a part of the Cyclone Empire family. It was a great surprise that the label signed us without even hearing a single note of music. This shows confidence in all our abilities as musicians and this is more than true, as the world will hear once the album has been released. If I say so myself, it kicks serious ass. DATDM are based in Scandinavia - myself in Denmark and the rest of the guys in Sweden - so meeting to rehearse for future touring is definitely viable and is something we have talked about with great anticipation. We're extremely confident in the album so we know we'll be getting DATDM out on the road in the future."

Here´s the songtitles of "Down Among The Dead Men":

Down Among The Dead Men
The Doomsday Manuscript
Adolescence Of Time
Bones Of Contention
Dead Man's Switch
The Stones Lament
A Handful Of Dust
Dead Men Diaries
As Leeches Gorge
Draconian Rage
Venus Mantrap
Infernal Nexus
The Epoch

www.darksentinel.dk/DATDM.html / www.facebook.com/DownAmongTheDeadMen

---
MYGRAIN - New videoclip

Check out the first video 'Dreamscape' from the forthcoming 4th album "Planetary Breathing", out on Spinefarm on September 27th 2013: youtu.be/dJnLhDWiB9Y

---
ATLANTEAN KODEX veröffentlichen Video

"Sol Invictus" lautet der Titel einer epischen Hymne des kommenden Albums von ATLANTEAN KODEX, "The White Goddess", welches am 4. Oktober 2013(CD: Cruz Del Sur Records, Vinyl: Van Records) veröffentlicht wird.

www.youtube.com/watch?feature=player_embedded&v=u0KYpbiatcI#t=47

Bandkopf Manuel Trummer kommentiert den Clip folgend: "'Sol Invictus' takes you on a trip through the dark underbelly of European folklore. Embark on a journey to a realm of fertility cults, fire-worship and corn-demons, older than Bethlehem and Babylon, older than dreaming Sumer and mankind itself. And don't forget to grab a beer, turn the volume to 11 and bang your head like a man possessed."

---
SECRETS OF THE SKY: "Sunrise" - lyric video available

Check iot out here: www.youtube.com/watch?v=datf-Pss4pY&feature=youtu.be

Oakland, California-based progressive doom metal sextet SECRETS OF THE SKY (three of the band's six members each contributing with multiple instruments) projects a unique brand of cinematic, cerebral, atmospheric metal with a heavy persuasion towards doom metal and even more blackened influences citing The Ocean, Opeth, Isis, Agalloch and others.

Clayton Bartholomew (guitars/keyboards): "We are proud to be releasing the lyric video for the song "Sunrise". The video was put together by vocalist Garett Gazay, and he used imagery that he felt best conveyed his lyrical content and theme for the song. We think it turned out nicely and summarizes the metaphorical concepts laid out by the lyrics. Enjoy!"

---
BODYFARM: New cover artwork & tracklist unleashed

On the 20th of September Dutch Death Metal hopefuls BODYFARM release their breathtaking and much more versatile second album "The Coming Scourge", best described as a massive soundscape of Death and Decay!


The album was recorded from February until May 2013 in Oeknal studios with Harry van Breda and the artwork was created by renowned Underground-artist Juanjo Castellano (Vomitory, Revel In Flesh, Blaspherian etc.)!

The final tracklist of "The Coming Scourge" is as follows:

1 – Unbroken
2 – Frontline Massacre
3 – Vortex Of Terror
4 – The Coming Scourge (feat. Dirk Willems of USHTOR)
5 – Eden´s Destruction
6 – The Well Of Decay
7 – The Frozen Halls
8 – Der Landkreuzer (feat. Stephan Gebédi of HAIL OF BULLETS)
9 – The Siege Of The Mind
10 – Enter The Eternal Fire (BATHORY cover)

Besides that don´t forget to check out the first unleashed song of the album, "The Well Of Decay", here!

---
PENTAGRAM CHILE launch another new song + announce guest vocalists

PENTAGRAM CHILE unveil another new song exclusively through the ROCK HARD website. "Sacrophobia" features guest vocals by legendary AT THE GATES singer Tomas "Tompa" Lindberg and you can check the track here!

Besides Tompa, PENTAGRAM CHILE have announced several other guest vocalists who appear on their first-ever studio album "The Malefice".
Rodrigo "Pera" Cuadra of Chilean metal pioneers DORSO contributed his evil laughter to the re-recording of the demo track "The Malefice". Marc Grewe of reactivated German death metal innovators MORGOTH laid down a blood-curdling scream on "La Fiura". As already told above, Tomas Lindberg of Gothenburg's finest AT THE GATES sang a verse on "Sacrophobia". And, last but not least, Schmier of German thrash legends DESTRUCTION recorded half the vocals on "Spontaneous Combustion".

"Guest appearances may not be a very 'old-school' or '80s' thing to do," explains band leader Anton Reisenegger, "but I think back in the day bands didn't do it because they didn't have the technical means, not because they didn't want to.
Pera of DORSO recorded the original laughter on the demo version of 'The Malefice', so it was pretty obvious to have him re-record it for the album. It actually turned out even more macabre than the original.
'La Fiura' is about this mythological creature from the South of Chile, which emits this really piercing, high-pitched scream that literally melts people's faces. When we were playing the Maryland Deathfest last year, MORGOTH were on while we were getting ready, and all of a sudden we heard this insane scream. We all looked at each other and said: 'That's it, that's La Fiura!!!' So we approached Marc and he immediately agreed.
Tompa and I obviously play together in LOCK UP, and knowing he's a big fan of PENTAGRAM from back in the day, I just had to ask him. He chose the song with the most blasphemic lyrics on the album. We recorded his vocals in a backstage toilet in Prague while on tour.
And DESTRUCTION were one of our main influences when we started the band back in 1985. I had met Schmier several times at festivals and stuff, and he had always been totally cool and respectful of the fact that I come from the same era and used to correspond with their original drummer back in the 80s, when I was still doing my fanzine. So he didn't think about it twice. I gave him the track with the most obvious DESTRUCTION influences and he nailed it.
I think in all cases the guest vocals work really well within the context of the song. I think they will give the album some more variety and colour, and – why not? – maybe draw some more attention towards the record," Reisenegger concludes.

As previously announced PENTAGRAM CHILE will unleash their first-ever studio album "The Malefice" on September 6 via Cyclone Empire. The album was recorded at Sade Studio, Santiago, Chile and HVR Studio, Suffolk (UK). "The Malefice" will be available on double gatefold vinyl, as well as on double digipak CD, including a bonus disc with re-recorded classics, and on regular jewelcase CD.