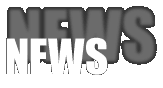 ETERNAL SEX AND WAR signs with Quality Steel Records
From the rotted East side of Northern Italy and disgusted by the modern metal scene, Eternal SEX and WAR wanted to channel pure uncontaminated hate in their music, staying deeply rooted in the underground, lead by genuine extreme influences. In May 2013, after having written and rehearsed hard the new material, they entered at Artesonika Recording Studio in Pordenone to finally lay down their second effort: 40 minutes of relentless extreme music, carved in 8 tracks...

Line-up:

THORSHAMMER - Guitars and Vocals
Dr FAUSTUS - Bass Guitar
GORNHAR - Drums and Percussions

The new song "Endless Dogmatic Demolition" can be streamed here: youtu.be/yfj4MjWonaI

Eternal SEX and WAR new full-lenght album "Negative Monoliths" out in the fall of 2014 via QUALITY STEEL RECORDS/ SOULFOOD MUSIC DISTRIBUTION

www.facebook.com/eternalsexandwar

---
MYSTICUM - New album announcement
Having achieved almost mythical status in black metal lore, 'Planet Satan' has been rumoured since the late 1990's, following the band's debut release, 1996's 'In the Streams of Inferno'. Unifying the core trio of Herr General Cerastes, Svartravn & DrBest, 'Planet Satan' is now upon us, & is set for an October 27th 2014 release on Peaceville Records.

A work of intense and otherworldly black metal power injected with Mysticum's strong cosmic, satanic and psychedelic overtones, 'Planet Satan' welcomes Mysticum to the new millennium with full & unrelenting force, whilst retaining the core elements which made the Norwegians pioneering legends of industrial black metal. Both infernal & nihilistic, as well as apocalyptic in its scope and execution, 'Planet Satan' is a new milestone for the genre in its sublime, chaotic ferocity. Primitive minor-chord riff patterns & tortured vocals mixed with the band's manic and often unconventional programmed drum beats makes this an eerily hypnotic work of the darkest order.

The album was recorded & mixed at Fias Co. Studios with producer Sverre Dæhli, & mastered by Tom Kvålsvoll at Strype Audio in Oslo.

Emerging in the early 1990's, Mysticum brought to the world a completely unique brand of psychedelic discordant black metal with insane drum machine patterns & synths. They were originally signed to Euronymous' Deathlike Silence Productions label, such was his belief in the band. However, this venture proved to be cut short following his death, forcing Mysticum to look elsewhere for the release of their eventual debut album, 'In the Streams of Inferno'.

Peaceville Records comment: "There is truly no other band quite like Mysticum. A perfect concoction of cold, primitive black metal & forward-thinking ideas from an act unafraid to push boundaries, the hell of 'In the Streams of Inferno' has had a lasting & profound impact on many since 1996, & so it is finally time to welcome the return of Mysticum with the long-overdue arrival of Planet Satan to infect the masses once more".

www.facebook.com/mysticums

---
Cyclone Empire - New Signing: ISOLE
Hailing from Gävle/Norrland, ISOLE are the newest members of the CYCLONE EMPIRE familia. Swedish legend ISOLE is a true force and celebrates now nearly 25 years in the Doom Metal scene. Well known and loved for their unique, majestic, epic and powerful doom hymns, a new dark and epic album will be out in fall of 2014. We can't wait to unleash 'The Calm Hunter', the sixth masterpiece of this fantastic band!

Statement by the band: "We are looking forward working with Cyclone Empire, a label with lots of dedication and a great heart. We are sure Cyclone Empire will support us in our musical journey and we have a great feeling about our co-operation! Our new album 'The Calm Hunter' will be released this fall, on which we have tried to broaden our horizons and pushed the boundaries even further. Stay tuned for more news!"

Line-Up:
Daniel Bryntse - guitars, vocals
Jimmy Mattsson - bass, vocals
Crister Olsson - guitars, vocals
Jonas Lindström - drums

www.forevermore.se / www.facebook.com/Isoleofficial

---
POSTMORTEM – Studio diary part 2
German Death/Thrashers POSTMORTEM present the second part (guitar and bass recordings) of their studio diary: www.youtube.com/watch?v=PZT7YmNy9nY

First part (drums) can seen been here: www.youtube.com/watch?v=2MKfoVCn7m4

All recordings are done and the band is currently mixing their new album "Nine Bowls Of Wrath" (working title), which will be released in late November 2014 on War Anthem Records.

www.facebook.com/Postmortem1

www.war-anthem.de


---
DIVINE:ZERO signs with Quality Steel Records

DIVINE:ZERO – this means "Modern Melodic Death Metal": a distinct and recognizable blend of heaviness and melody. Since the release of the debut album "the day god left" in the year 2008 the German underground scene and DIVINE:ZERO are not imaginable one without the other. Now DIVINE:ZERO from Erkelenz/Germany have signed a deal with QUALITY STEEL RECORDS.

QUALITY STEEL RECORDS is going to release the new full-length-album "The Cold Asylum" in the fall of 2014. Consisting of 10 songs with a running time of over 40 minutes the songs were recorded in collaboration with Achim Kaiser (also Motorjesus, Settle the Score, etc.).

The new DIVINE:ZERO song "The Final Virus" is available for streaming at this location: www.youtube.com/watch?v=4fS9dypJm8w

---
ONHEIL: New videoclip 'Self-Destruction Mode'

Dutch Blackened Heavy/Thrash Metal band ONHEIL proudly presents the first music video for their highly anticipated new album 'Storm Is Coming', set to be released on the 5th of September 2014 by Cyclone Empire.

Check out "Self-Destruction Mode" at this location: www.youtube.com/watch?v=2Y5wb_NV3TQ

The album will be presented on the 30th of August 2014 during their release show at the Bibelot venue, Dordrecht, The Netherlands. More live performances will be done later this year.

---
DEATHRONATION - New track available for streaming

"Ghostwhipper" - the first released track of DEATHRONATION's upcoming album 'Hallow the Dead' (Ván Records) - can be heard at this location:www.youtube.com/watch?v=N4AwehwnD_g

Band statement: "After 10 years of breeding the unholy piece of old-school deathmetal will finally be unleashed via Ván Records in early autumn 2014. While the music of "Ghostwhipper" stands for itself, the lyrics prove: Evokation ain't no peacful thing! On the quest for higher things, temptation may rule supreme to taste forbidden fruits. But is the price still adequate if you need to get rid off the ghosts you've once called?"

---
Cyclone Empire - New Signing: AUTUMNAL

Hailing from the Spanish capitol, Madrid, AUTUMNAL are well known in the Doom scene and finally back after almost 8 years with their second album. "Atmospheric, tear-crushing Doom Metal, from hearts, experiences, mind and hands." – that's how the guys describe their sound.

Their new album is called 'The End of the Third Day' and will be released in fall 2014 through Cyclone Empire! Fans of melancholic doom in the vein of ANATHEMA, KATATONIA, OCTOBER TIDE, RAPTURE, NOVEMBRE or THE FORESHADOWING will know what to do this autumn!

Check out the incredible "A Tear From A Beast" at this location: soundcloud.com/autumnalband/a-tear-from-a-beast

www.facebook.com/Autumnaldoom

---
ONHEIL announces new album release date
Dutch Blackened Heavy/Thrash Metal band ONHEIL is proud to announce the release of their upcoming album 'Storm Is Coming' to be set for the 5th of September 2014. The follow-up to their critically acclaimed album 'Razor', is their second full-length album and will be published by German record label CYCLONE EMPIRE.

Check out the album trailer at this location: www.youtube.com/watch?v=hK3NAnLFkMs

The album was produced and mixed by Bart Hennephof (TEXTURES) and Yuma van Eekelen (Ex-PESTILENCE) at the Final Focus Studios, The Netherlands. Mastering was done by Tore Stjerna at the Necromorbus Studios, Sweden (WATAIN, DESTRÖYER 666). The album booklet holds 16 pages of high-quality artwork of which a large part is done by an upcoming artist of the GRIM TWINS ART STUDIO (DEICIDE).

Tracklist:
1. Embrace The Chaos
2. Kill Tomorrow
3. Self-Destruction Mode
4. The Omega Legions
5. Storm Is Coming
6. The End Of Everything
7. Wings Of Death
8. Dronkenschap In Duisternis II
9. Nature's Wrath
10. Streams Of Silence

Their previous full-length 'Razor' achieved international acclaim from both media and metalheads world-wide, all praising them for their original mix of furious Black Metal, aggressive Thrash Metal and classic Heavy Metal riffs and harmonic melodies. Due to problems both related to the recordings as well as to personal issues the release date of 'Storm Is Coming' was postponed a few times. ONHEIL's fans and supporters are therefore waiting with high suspense of this new release as it's has been 5 years since 'Razor'.

www.facebook.com/OnheilMusic / www.onheil.com

---
OPHIS - New album announcement
The third full-length album of Hamburg's finest doomers OPHIS is called "Abhorrence In Opulence" and will be released on September 5th 2014 through Cyclone Empire.

An advance album trailer is available at this location: www.youtube.com/watch?v=TeUvzb1eQQI

The album was recorded, mixed and mastered at Blastbeat Productions Studios, Kiel by Oliver Carell (co-produced by OPHIS). Cover Artwork by Leenke Zander, Layout & Sleeve-Artwork by Dusan Belohlavek.

Tracklist:

1. Discuisition Of The Burning
2. Among The Falling Stones
3. A Waltz Perverse
4. Somnolent Despondency
5. Resurrectum

Be prepared for melancholic, melodic yet brutally heavy Funeral Doom-Death that wipes out all light!

www.facebook.com/pages/Ophis/113159458768736