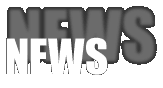 DARK QUARTERER - "Ithaca" Vinyl Edition Pre-Order

PRE-ORDER DARK QUARTERER's "ITHACA" DOUBLE LP FROM CRUZ DEL SUR MUSIC SITE AND ENTER CONTEST TO WIN A SIGNED TEST-PRESSING

Only about two months left to the release of DARK QUARTERER's new album "Ithaca" on vinyl (SEPT 4 in Europe and SEPT 19 in USA).

By pre-ordering the album from Cruz Del Sur Music website until AUG 1ST, fans are entitled to enter a contest to win a test pressing copy signed by the whole band! Only 2 lucky winners will have a chance to get this incredible collector's item!
"Ithaca" has been originally released April 25 on compact dics by Metal on Metal Records.

Cruz Del Sur Music deluxe DOUBLE LP GATEFOLD EDITION includes 2 BONUS TRACKS, a 4-page booklet with lyrics and a download-card.

ORDER NOW FROM: www.cruzdelsurmusic.com/store/index.php?route=product/product&product_id=980

---
HELL:ON - New album details revealed

Celebrating their 10th anniversary this year, Ukranian death-thrashers HELL:ON return with a new album entitled "Once Upon A Chaos…".

The band's fifth full-length will be released on August 31st via Ferrrum.com, features a guest appearance of Andreas Kisser / SEPULTURA and introduces some unusual instruments like sitar, goat-pipe, drymba or shehnai. To get a first impression, check out the new song "Curse Of Flesh" at this location: www.youtube.com/watch?v=SK4ac0mVL50

It's not a trend, it's not a fashion... it is just pure fucking metal!!!

---
KadavriK - New video available

German atmospheric black-deathers KadavriK have filmed a worth seeing video for the song "Wither Away". Check out the clip at this locatiton:tinyurl.com/pka8kbx

"Grimm I & II", the band's new and fourth full-length, was released on June 26th on gatefold-LP and CD and can be ordered here: testimonyrecords.bigcartel.com

The full album stream is available at bandcamp: testimonyrecords.bandcamp.com/album/kadavrik-grimm-i-ii-2

---
MAGISTER TEMPLI - New album announcement

After having deeply explored the different aspects of Crowley's philosophy on their previous releases "Iao Sabao" and "Lucifer Leviathan Logos", Norwegian occult heavy metal band MAGISTER TEMPLI returns with its second full-length entitled "Into Duat", on which they thematically focus on some of the central myths and gods of the Egyptian Mythology ("Duat" is the realm of the God Osiris).

"Into Duat" will be released by the end of August through Cruz Del Sur Music, followed by a strong live campaign which will bring the band to the No Sleep Til Dublin Festival 2015 and afterwards on an European tour with Christian Mistress.

As on their 7'' "Nyarlathotep" from 2014, the band has moved even further away from their doom-inspired beginnings, towards a more open-minded musical experience strongly based on filthy traditional heavy metal. Heavy guitars, intense drumming and authoritarian, preaching vocals are key ingredients.

The new album was recorded in Oslo between Evil Octopus and Sorcerer studios with former band member Simon Aarset as technician. The cover painting was created by the German painter Stefan Bleyl.

"Into Duat" - Tracklist:

1. Creation
2. The Lord of the Morning
3. Osiris
4. Horus the Avenger
5. Anubis
6. Sobek
7. Slaying Apophis
8. Destruction

www.facebook.com/pages/Magister-Templi/102129379880020
www.cruzdelsurmusic.com

---
METHEDRAS – New videoclip available
Last effort for the Italian thrash-death killing machine METHEDRAS, a brand new video in the footprints of an horror movie with real actors and frightful special effects, and pure adrenalinic action, notably a trademark of the four Italians who are able to deliver a direct frontal impact, unique as metal pattern.

Check out "Brawl" at this location: www.youtube.com/watch?v=1Oa22YftQqg

The track is taken from the "System Subversion" album, released the past November under Pavement Entertainment, and it's one among the most violent, anguishing and direct songs of this album!

The clip has been filmed by Maurizio Del Piccolo (Moviedel Production) and the special effects realized by Chiara Mariani (Midial Lab), showing the full 2015 new lineup performing, with Daniele "Dani" Colombo on the guitar and Tito "Hate" Listorti Maglia behind the mic, charismatic frontman of other acts like Endless Pain and Eisen and true hero of the video, who recorded his own vocals for this special occasion, then remixed over the original track.

www.facebook.com/methedrasthrash

---
Testimony Records - New Signing : THE DEAD GOATS

Testimony Records proudly presents the signing of Poland's Oldschool Punk Death Metal band THE DEAD GOATS!

The new album, full of blistering & crunchy tracks in the vein of (old) Entombed, Dismember & Grave, is expected to see the light of day by the end of this year and will be released on Vinyl and CD.

The band recently released split EPs with Revel In Flesh and Icon Of Evil. Their debut album entitled "Path Of The Goat" was released in 2012, followed by a 12inch EP, one demo & one MCD. Check the track of their latest album entitled "The Goat Is Dead Long Live The Goat" right here: youtu.be/IuUcscKDTIE

www.facebook.com/thedeadgoats

---
GORGOROTH – New song available

Norwegian black metal legend GORGOROTH has revealed a song from the upcoming new album "Instinctus Bestialis".

Check out the exclusive stream of 'Ad Omnipotens Aeterne Diabolus' at Terrorizer (UK): www.terrorizer.com/news/exclusive-gorgoroth-stream-ad-omnipotens-aeterne-diabolus

---
KadavriK - New song available

Testimony Records, label of Germany's atmospheric Black Death Metal Band KadavriK, has uploaded the 2nd track entitled "All The World But One" of the new album "Grimm I & II" on the label's bandcamp page: testimonyrecords.bandcamp.com/track/kadavrik-all-the-world-but-one

"All The World But One" gives a first insight into the A-side "Grimm I: The Armless Maiden" which is a reinterpretation of the eponymous story of Grimms' Fairy Tales. It establishes an almost naïve and romantic scenario – which will be questioned and neutralized on the B-Side of "Grimm I & II".

The album will be released on gatefold vinyl and CD on June 26th and is available for pre-sale here: skullmerch.com/front/search.php?action=band_search&band=60&lan=de

---
KING HEAVY to release self-titled debut album in September 2015

Chilean / Belgian band KING HEAVY will release its debut full-length on Cruz Del Sur Music on September 4th in Europe and September 19th in USA.

KING HEAVY was formed in 2009 by ex-Procession founder Daniel Perez Saa and Luce Vee, known for being the vocalist of Dutch Doom Metal act Hooded Priest. Shortly guitarist Matias Aguirre and drummer Miguel Canessa were added to the line up and in 2014 the band self-released an EP entitled "Horror Absoluto" which was later repressed on split-vinyl by French label Emanes Records.

KING HEAVY is so much more than nowadays mono-dimensional, superficial doom metal. King Heavy rocks! Aside from strong elements of Candlemass and of the more traditional doom metal sound, KING HEAVY offers tons of EPIC arrangements and a twisted touch that definitely reminds of Black Sabbath's "Born Again", Celtic Frost "Into the Pandemonium" and the early, darkest side of Danzig.

The album contains 7 songs with a total running time of over 47 minutes and has been recorded, engineered, mixed and mastered by Pablo Clares at DM6 Studio, Chile. Vocals were recorded by Peter Maene at Creative Factory, Belgium.

Shortly after the release of the album, the band will engage an European tour which will bring them to Malta's Doom Fest, Dutch Doom Days, Biebob (the notorious Belgian metal club)… Other tour dates will be published and confirmed very soon!

"King Heavy" - Tracklist:
La Gárgola
Life A.D.
As Dawn Broke On The Day
Thirteen Chosen Ones
Wounds
The Crowning
He Who Spoke In Tongues

www.facebook.com/kingheavydoom

---
CRUZ DEL SUR MUSIC to release DARK QUARTERER's "Ithaca" on vinyl
CRUZ DEL SUR MUSIC is proud to announce the release of DARK QUARTERER's new album "Ithaca" on vinyl!

"Ithaca" has been originally released April 25th on CD by Metal on Metal Records, receiving a warm feedback from the fans. It is a concept album inspired by the 1911's poem of the same title by a Greek poet, Konstantinos P. Kavafis (Constantine P. Cavafy), who used Odysseus's travel from the Trojan Wars back to his home-island as a metaphor for the journey of life; the goal is not important, but the journey itself. Stylistically, it's a mix of '80s epic heavy metal with '70s progressive rock, and some elements of doom.

With a specific, suitable mastering for vinyl, the release includes two exclusive 2010-live bonus tracks which have been explicitly chosen by the band for its quality and uniqueness. The first is a version of band's own classic "War Tears"; the peculiarity of this version is that is sung in Italian, making the interpretation of singer Gianni Nepi particularly passionate. The second bonus is the long, touching piece "Deep Wake" another song that shows DARK QUARTERER's incredible skills.

Besides over 70 minutes of stellar, progressive metal music, this deluxe DOUBLE LP GATEFOLD EDITION will also include a 4-page booklet with lyrics and a download-card. Estimated release-date is September 19th.

Tracklist:

1. The Path of Life
2. Night Song
3. Mind Torture
4. Escape
5. Nostalgia
6. Rage of Gods
7. Last Fight
8. Peace
9. War Tears (live) - BONUS TRACK
10. Deep Wake (live) - BONUS TRACK

www.facebook.com/DarkQuarterer / www.cruzdelsurmusic.com