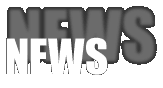 CASTLE - Third album, "Under Siege", will be released on May 16 via Van Records in Europe
Recorded at Sharkbite Studios in Oakland,CA earlier this year once again with "Blacklands" producer/mixer Billy Anderson (Neurosis, Eyehategod), "Under Siege" pushes CASTLE's unique classic metal sound further with the confluence of punishing riffs and melodic passages of haunted, full blooded madness.

Vocalist/Bass guitarist Liz Blackwell gave insight on the new material stating: "We wrote this album in Los Angeles, San Francisco and in the mountains of Northern California... it's a California record. We drew from the heavy sounds of those places to write electric witch hymns of death and doom."

CASTLE were formed in 2009 and released their debut album "In Witch Order" on Van Records in the spring of 2011. The album brought light to the newly formed band and gained them the title of Metal Hammer Norway's "Album of the Year" as well as Roadburn Festival's "Newcomer of the Year".Shortly after, the band signed with PROSTHETIC RECORDS in the US and released the critically acclaimed, Juno -nominated follow-up "Blacklands". The band has since continued to support the release playing over 200 shows worldwide alongside acts including The Sword, Intronaut, Witch Mountain in addition to appearing at some of the scene's largest festivals (Roadburn, London Desertfest).

CASTLE will next be seen heading to Europe throughout April in support of the newly released single "Second Coming" playing select dates alongside UK doom act Conan as well as making an appearance at the Berlin Desertfest. The band have a lyric video for "Second Coming," an Alice Cooper cover originally appearing on 1971′s Love it to Death.

CASTLE will return to the US for a headlining jaunt to coincide with their upcoming release, details of which have yet to be announced. Please stay tuned to www.heavycastle.com for further news.

Second Coming video link: youtu.be/MQKBb0BjD70

---
Cyclone Empire - New signing: TRIUMPHANT
Hailing from Innsbruck, TRIUMPHANT are the new hellish underground cult! We are very happy to welcome this infernal Black/Heavy-Thrashing horde in our little Cyclone Empire family! Their first album "Herald the Unsung" (mixed & mastered by Patrick W. Engel (Temple Of Disharmony, u.a. DESASTER, HELLISH CROSSFIRE, NECROS CHRISTOS, HATESPAWN)) is released on vinyl on Heavy Forces Records, as old school tape on Deathstrike Records and on the 28th of March on CD via Cyclone Empire. Their next full length will be released exclusively on Cyclone Empire!

Statement by the band: "Triumphant is proud to be now officially signed with CYCLONE EMPIRE. After great corporation with Heavy Forces Records and Destruction Records, we now have decided that this will be a good deal to release our next full length. Stay tuned maniacs!"

You can check out the song "Triumphant" here: soundcloud.com/cycloneempire/triumphant-triumphant

www.facebook.com/pages/Triumphant/416160448500983

---
ARROGANZ - New album announcement
ARROGANZ headquarter came up with some brilliant news:

"SLEEPLESS FOREVER…

At the end of March we´re going to enter Blacksmith-Studios in Cottbus to record our next full-length album. After 18 months of writing and nearly one year of touring with our new guitarist -P-, it is time to manifest our next step to damnation! This abyss is entitled "TOD & TEUFEL" and will show the darkest depths of ARROGANZ ´till today. More details coming soon.

… ENDLESS IN SATAN!"

www.facebook.com/hellishhordes

http://www.hellishhordes.com

---
MONOLITH - Videoclip for "Acid Rain"

Band statement: "We thought every album needs a music video. So we put our heads together and thought about a couple of scenes. With Laura Wagenknecht and John Tettenborn we found and excellent director-, camera-, effects- and cutting-team. We went into Bremen's Bürgerpark and into the Harbor Inn Studio and did the shooting. After some nights of working the video was finally finished. It was important to us that this video doesn't tell a story. We rather wanted it to show scenes that evoke the same emotions the song does."

Check it out on YouTube: youtu.be/eeVs7p1JEEM

The album "Dystopia" will be released on April 11th 2014 through Final Gate Records.

---
DREAD SOVEREIGN: New track streaming

DREAD SOVEREIGN have unveiled a new track from their forthcoming album "All Hell's Martyrs" via Roadburn.com. Having made their live debut at the 2013 edition of Roadburn festival, it's a fitting portal from which to transmit their latest offering, entitled "Cthulu Opiate Haze".

Listen to the track here: www.roadburn.com/2014/02/track-premiere-dread-sovereign-cthulu-opiate-haze

Following on from last year's critically acclaimed 12" release entitled Pray To The Devil In Man, the Dublin-based doom trio headed to the studio last autumn to work on the follow up release. The resulting ten track beast of a record entitled All Hells Martyrs will be released by Ván Records in March 2014. Recorded and mixed at Dublin's Sun Studios in September 2013, All Hell's Martyrs is a sepulchral trawl through the darkest recesses of heavy metal. The album artwork was created by Costin Chioreanu whose previous credits include Grave, Darkthrone, Aura Noir and Absu.

---
ROGASH: New videoclip

Check out the "Kingdom Of Grief" video at Youtube.com: www.youtube.com/watch?v=-6r6GkPTLvw&feature=share&list=UUVHCXyxjOq6kOezigQb_1NQ

The song is taken from the album "Supremacy Undone" which was released in January 2014 by War Anthem Records.

---
AUTOPSY - New album 'Tourniquets, Hacksaws & Graves' coming this April
The US death metal legends have completed work on their seventh studio album, to be titled 'Tourniquets, Hacksaws & Graves' & set to be unleashed April 21st (April 29th in the US) on Peaceville Records.

'Tourniquets, Hacksaws & Graves' was recorded at Fantasy Studios with producer Adam Munoz, & sees a continuation of Autopsy's pursuit of the ultimate in metallic horror & extremity, featuring the longstanding combo of Eric Cutler and Danny Coralles on guitars, Joe Trevisano on bass and Chris Reifert on drums/vocals. From all-out death metal savagery to crawling, doom-filled sludgery, 'Tourniquets, Hacksaws & Graves' further pushes the limits of taste and brutality with this latest relentless onslaught of terror from beyond the grave.

Artwork comes courtesy of Wes Benscoter, who was also previously responsible for the stunning 'Macabre Eternal' album cover.

"TOURNIQUETS TIGHTEN....HACKSAWS RIP.....GRAVES ARE FILLED.....THIS IS AUTOPSY, THIS IS DEATH METAL.... With the stench of 'The Headless Ritual' still permeating the befouled air, Autopsy has once again come for your very metal soul with their newest blood soaked homage to all things dark, twisted and horrific....once again bone crushingly heavy nightmares await...."Tourniquets, Hacksaws and Graves" will awaken the most depraved part of the coldest zombie's stare.....blood will flow, brains will be destroyed, coffin lids will be opened…".

www.autopsydeathmetal.com

---
Coming in April 2014 on Soulseller Records: NECROMANTIA – "NEKROMANTEION – A Collection Of Arcane Hexes" (Double-CD)
Statement - The Magus, 2014::
"NEKROMANTEION is the sacred place where the art of NECROMANTIA (necromancy) is performed. A dark haven, hidden from the common eyes where the necromancer practice and evolves his magnum arcanum. Likewise this double cd compilation is a collection of almost all our works which are not included in our official albums, meaning demos, promos, splits, compilations, early works , covers e.t.c. It is the first time that all these rare gems are gathered in a double volume.
NECROMANTIA was always a band who followed its own dark path music wise. We created, not followed . We influenced and gave shape to the musical directions of younger bands and musicians. With "NEKROMANTEION" we offer you a full view of our wanderings through the Abyss since our profane birth in 1989….Be not afraid to look into the Erevos, although you must know that Erevos will look back at you….rejoice"

This document will come with extensive booklet and will consist of the full recordings of:

- Family of Dog (The Feast of Ghouls) 1990
- De Magia Veterum (The Dawn of Utter Darkness) 1990
- Faceless Gods 1990
- Evil Prayers 1990
- Lycanthropia 1990
- La Mort 1990
- Lord of the Abyss 1991
- The Feast of Ghouls 1991
- Evil Prayers 1991
- Lycanthropia 1991
- Spiritforms of The Psychomancer 1997
- My World, Your Hell 2001
- Death Rider (Omen cover) 2001
- The Number of the Beast (Iron Maiden cover) 2001
- The Demon's Whip (Manowar cover) 2001
- Mordor (Running Wild cover) 2001
- NECROMANCY (Pre-Necromantia)
- Visons of Lunacy demo 1989
- Thrashifixion
- Shattered Bodies
- Outbreak of Evil (Sodom cover)
- Forbidden Rites
- Nocturnal Cry

---
War Anthem Records - New signing: UNLIGHT
VIRIBUS UNITIS - PROCLAIMING THE PACT OF CHAOS

We are very proud to announce the signing of German black metal entity UNLIGHT with WAR ANTHEM RECORDS!

UNLIGHT states: "After we completed the work on our upcoming new studio album we now allied with the famous brotherhood of underground."

The new album "Kathalyst of the Katharsis" will be released in april 2014 on CD and Vinyl! The trumpets are calling for war!

---
DARIO MARS AND THE GUILLOTINES mit "The Jailer"

Am 21. März veröffentlicht die belgische Band DARIO MARS AND THE GUILLOTINES ihr Debütalbum "Black Soul" via Van Records.

Die Truppe, deren Sound als eine eigensinnige, morbide und extravagante Mischung aus Rockabilly, 60er Surfsounds, Filmmusik, Country und Western bezeichnet werden kann, wird von Kritikern als Musikversion von Quentin Taratino geadelt. Nachprüfen kann man ab sofort am Stück "The Jailer", das online gestellt wurde.

www.youtube.com/watch?v=hZDbQ5nfR_I&feature=youtu.be