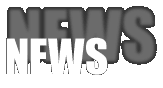 ONHEIL: Coverartwork + Tracklist unleashed
Dutch Blackened Metallers ONHEIL have released the cover and tracklist of their upcoming album, 'Storm Is Coming'. It's the follow-up to their critically acclaimed album 'Razor' (2009). The album is currently being mixed and mastered by Bart Hennephof (TEXTURES) and Yuma van Eekelen (Ex-PESTILENCE) at the Final Focus Studios. The release is set for early 2014 by German Metal specialist Cyclone Empire.

Singer/Guitarist Amok comments: "Like most bands, we always want to make our new album the best one. But as the reception of our previous album 'Razor' was amazing, that was one fuckin' tough job to do! We took the sound of 'Razor' as the blueprint and then injected it with even more power and dynamics! You will hear that in our riffs and drumming! Besides that we gave a bit more room for classic Heavy and Thrash metal influences and with that created more contrast with our blasting Black and Death Metal. That resulted in an unique blend that is the ONHEIL sound. We needed some time to do it, but we believe we succeeded in making a great follow-up album! Let's hope the Metal world agrees! Storm Is Coming!"

Tracklist:
1. Embrace The Chaos
2. Kill Tomorrow
3. Self-Destruction Mode
4. The Omega Legions
5. Storm Is Coming
6. The End Of Everything
7. Wings Of Death
8. Dronkenschap In Duisternis II
9. Nature's Wrath
10. Streams Of Silence

Website / Facebook

---
BLACKSHORE - New song availavle for streaming

"Dystopian Demon Dynamite" is the first preview of BlackShore's new album "Terror", which is coming on 15th november via Black Skull Records. Guestvocals on that track are done by Max Marquardt (ex-Helfahrt). "Terror" consists of 11 tracks of filthy Black Metal with a huge Thrash impact. It's the third album of the north-german black metal devision.

soundcloud.com/blackshore-1/dystopian-demon-dynamite

---
GLORIOR BELLI release "Blackpowder Roars" lyric video

French black metallers with a heavy southern rock influence, GLORIOR BELLI, premiere a lyric video for "Blackpowder Roars". It is the second song to be unleashed from "Gators Rumble, Chaos Ufurls" album, due for release on October 29th in Europe and November 12th in North America via Agonia Records. The video is available for viewing at Invisible Oranges:

www.invisibleoranges.com/2013/10/song-debut-glorior-belli-gators-rumble-chaos-unfurls

---
Cyclone Empire - New Signing: DOWN AMONG THE DEAD MEN
Hailing from Scandinavia (Dave from Denmark, Rogga and Dennis from Sweden) DOWN AMONG THE DEAD MEN are the new baby of legendary vocalist Dave Ingram, well known to every Death Metal maniac for his vocal duties with BOLT THROWER and of corpse BENEDICTION! We are very happy to welcome his new brainchild as a part of our little CYCLONE EMPIRE family! Mixing Punk, Grind, Crust and of corpse Death Metal every underground freak should be prepared for a real killer of an album, when the selftitled debut sees the light of day on the 22nd of November 2013.

Statement by David Ingram:

"I'm real proud to be working with Rogga Johansson and Dennis Blomberg in DOWN AMONG THE DEAD MEN, and for us to be a part of the Cyclone Empire family. It was a great surprise that the label signed us without even hearing a single note of music. This shows confidence in all our abilities as musicians and this is more than true, as the world will hear once the album has been released. If I say so myself, it kicks serious ass. DATDM are based in Scandinavia - myself in Denmark and the rest of the guys in Sweden - so meeting to rehearse for future touring is definitely viable and is something we have talked about with great anticipation. We're extremely confident in the album so we know we'll be getting DATDM out on the road in the future."

Here´s the songtitles of "Down Among The Dead Men":

Down Among The Dead Men
The Doomsday Manuscript
Adolescence Of Time
Bones Of Contention
Dead Man's Switch
The Stones Lament
A Handful Of Dust
Dead Men Diaries
As Leeches Gorge
Draconian Rage
Venus Mantrap
Infernal Nexus
The Epoch

www.darksentinel.dk/DATDM.html / www.facebook.com/DownAmongTheDeadMen

---
EPHEL DUATH - new song "Feathers Under My Skin"
"Feathers Under My Skin" is the first song to be revealed from EPHEL DUATH's highly anticipated new album, "Hemmed By Light, Shaped By Darkness", due for release on November 19th in Europe and November 26th in North America via Agonia Records. The song, featuring a guest appearance by Erik Rutan (Cannibal Corpse, Hate Eternal), can be listened to at: youtu.be/0Xm-3JCqSDI

Ignited by commitment and passion, "Hemmed By Light, Shaped By Darkness" is a multi-layered hybrid of death metal, jazz and post rock, and a strong statement from a band never bounded by rules. With intuition set as the only significant parameter, EPHEL DUATH takes an uncompromising will to experiment, to a whole new level of intensity.

"This album holds together all that Ephel Duath's music has touched in the last fifteen years and pushes its boundaries even further" - comments Davide Tiso. "Lyrically the new songs dig deep in higher self subject matters, combining brutally visual imagery with a painfully honest soul searching quest."

Featuring 8 new songs and reaching over 50 minutes of total length, "Hemmed By Light, Shaped By Darkness" includes a unique line-up of: Marco Minnemann (Kreator, Necrophagist, Joe Satriani) behind the drums, Bryan Beller (Dethklok, Joe Satriani) on bass, lead singer Karyn Crisis (Crisis, Karyn Crisis Band) along with the founder, guitarist n' songwriter: Davide Tiso.

The album was produced by Erik Rutan (Cannibal Corpse, Hate Eternal) at Mana Recording Studios in St. Petersburg, Florida and mastered by Alan Douches at West West Side Studios, NY.

Tracklist:
I. Feathers Under My Skin
II. Tracing The Path Of Blood
III. When Mind Escapes Flesh
IV. Within This Soil
V. Those Gates To Nothing
VI. Through Flames I Shield
VII. Hemmed By Light
VIII. Shaped by Darkness

Line-up:
Karyn Crisis - vocals
Davide Tiso - guitars
Bryan Beller - bass
Marco Minnemann - drums
Erik Rutan - guest appearance on songs I. and IV.

---
CODE premiere new song

UK based avant-garde metal outfit, CODE, premiere a new song entitled "Glimlight Tourist". It is the first song to be revealed from CODE's upcoming 3rd album, "Augur Nox". Listen to "Glimlight Tourist" at: youtu.be/MfLfg94OCE0

The release will hit the shops on November 19th in Europe and November 26th in North America via Agonia Records.
"Augur Nox" is the first album featuring CODE's new line up of Aort, Wacian, Syhr, LORDt and Andras. The brand-new material demonstrates the band's fresh personnel in a vivid light, confirming CODE's position as a radiant gem in the extreme metal world. It displays a multifaceted approach: from stunning wide-ranging vocals, otherworldly clean passages and barbed metallic riffery, all filtered through a refined prism of avant-garde black metal. The album is CODE's most progressive effort to date, yet always captures the band's distinct eerie and arcane vibe.
Featuring ten tracks and 2 interludes over a 55 minute playing time, "Augur Nox" is a bold step forward where acute songwriting and expansive experimentation go hand in hand. CODE's sound has been both refined and exaggerated at the same time, to produce a melodically dense and ambitious piece of work. The band describes the forthcoming release as their "most dynamic and challenging material to date".
"Augur Nox" was mixed and mastered at Orgone Studios in London (Ghost, Cathedral, Ulver) after three years of development and pre-production.

Tracklist:
1. Black Rumination
2. Becoming Host
3. Ecdysis
4. Glimlight Tourist
- Dx. (interlude)
5. Garden Chancery
6. The Lazarus Cord
7. The Shrike Screw
- Rx. (interlude)
8. Trace of God
9. Harmonies in Cloud
10. White Tryptych

The follow-up to 2009's "Resplendent Grotesque" (nominated for a Spellemann Award in the best metal album category) will be available in digipack, limited vinyl and digital formats. The vinyl formats include: black vinyl, colour in colour vinyl (bone white/ultra clean)limited to 100 copies and a further 100 copies on swamp green/ultra clean colour in colour vinyl.

New album trailer: youtu.be/Wu8PIyrcriQ

Follow the band at: www.facebook.com/codeblackmetal

---
INFERNO reveal new song

Czech black metallers INFERNO revealed the first song from "Omniabsence Filled By His Greatness" - the new album that is going to be released on September 24th worldwide via Agonia Records. The song is available for streaming at: soundcloud.com/agoniarecords/inferno-the-funeral-of


Band's 6th album is a leap forward in comparison with the previous release, "Black Devotion". While straightforward black metal and melodic riffs are still present, "Omniabsence Filled By His Greatness" gained in terms of quality and atmosphere. Dissonant passages go now hand in hand with a delicate use of psychedelia, the compositions became more demanding.
The album was recorded, mixed and mastered at Necromorbus Studio by Tore Stjerna (Watain, Ondskapt, Valkyrja). Fenomeno Design (Blut Aus Nord, Glorior Belli, Perdition) prepared the layout.
"Omniabsence Filled By His Greatness" is the second release recorded with the new line-up of Adramelech (vocals), Ska-gul (guitars) and Sarapis (drummer). The album features guest bass lines played by Beldaroh (Besatt).

Tracklist:

1. Pervasion
2. The Firstborn from Murk
3. The Funeral of Existence
4. Revelations Through the Void
5. The Vertical Fissure of the Most Distant End
6. Metastasis of Realistic Visions

---
ROOT to release anniversary CD+DVD

On 24th of September, cult dark metal band ROOT will release a special anniversary recording. The release marks an impressively long 25 years of band's existence in the metal scene and consists of exclusive live material, recorded between 2007 and 2012. While the audio disc (and LP version) features the full show recorded at Melodka Music Club (Brno, Czech Republic) on 19th of November 2011, the additional DVD includes road documentaries full of backstage, bonus and exclusive material as well as live songs filmed at Hammer Open Air (Lieto, Finland 2012), Noctis Fest (Calgary, Canada 2010), Brutal Assault Festival (Josefov, Czech Republic 2007+2012), No Mercy European Tour 2007 and a bunch of other shows.

"Viginti Quinque Annis In Scaena" will be available as digipack CD+DVD and a double LP. Preview of the release can be viewed at: youtu.be/I3agka-4VmA

"Viginti Quinque Annis In Scaena" was mixed and mastered at CH-Records Studio by Ashok, Paul Dread and Pavel Kolařík and produced by the band.

Featuring the oldest and one of the best extreme metal singers Jiří 'BigBoss' Valter, ROOT are considered to be the indisputable pioneers of black/dark metal in Eastern Europe. The band has been releasing music and unceasingly touring since its inception in 1987. Up to this day, ROOT played few hundreds of shows worldwide, sharing stage with acts such as King Diamond, Enslaved, Testament, Moonspell, Behemoth, Sodom, Napalm Death, Nifelheim or Master´s Hammer and released 9 different albums. BigBoss also appeared as a special guest on records by Moonspell, Behemoth and Helheim to name few.

For more news on ROOT follow: www.facebook.com/pages/ROOT-Official/396971113678944 and www.rootan.net.

---
KONGH to re-release "Counting Heartbeats"
Sweden's premiere doomsters KONGH will re-release their critically acclaimed, grammy-nominated in homeland debut album "Counting Heartbeats". The album, containing over 50 minutes of additional playing time in comparison with the original version, is set to be released on the 24th of September worldwide via Agonia Records.

Premiere song off the release is available for playback at: youtu.be/E7HJULHbXOA

The re-released "Counting Heartbeats" will feature two bonuses, never released on CD before: the split LP with Ocean Chief and the "demo 2006" - band's first ever recording. "Counting Heartbeats" will be available only as a limited de-luxe double digipack. The first batch of CDs attainable at the Agonia Records Webstore will additionally be available with an exclusive silver-print t-shirt.

The band is currently working on a new European tour.

For more news on KONGH follow: www.facebook.com/KonghDoom

---
MYGRAIN - New videoclip

Check out the first video 'Dreamscape' from the forthcoming 4th album "Planetary Breathing", out on Spinefarm on September 27th 2013: youtu.be/dJnLhDWiB9Y