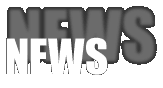 GORGOROTH – New song available

Norwegian black metal legend GORGOROTH has revealed a song from the upcoming new album "Instinctus Bestialis".

Check out the exclusive stream of 'Ad Omnipotens Aeterne Diabolus' at Terrorizer (UK): www.terrorizer.com/news/exclusive-gorgoroth-stream-ad-omnipotens-aeterne-diabolus

---
KadavriK - New song available

Testimony Records, label of Germany's atmospheric Black Death Metal Band KadavriK, has uploaded the 2nd track entitled "All The World But One" of the new album "Grimm I & II" on the label's bandcamp page: testimonyrecords.bandcamp.com/track/kadavrik-all-the-world-but-one

"All The World But One" gives a first insight into the A-side "Grimm I: The Armless Maiden" which is a reinterpretation of the eponymous story of Grimms' Fairy Tales. It establishes an almost naïve and romantic scenario – which will be questioned and neutralized on the B-Side of "Grimm I & II".

The album will be released on gatefold vinyl and CD on June 26th and is available for pre-sale here: skullmerch.com/front/search.php?action=band_search&band=60&lan=de

---
KING HEAVY to release self-titled debut album in September 2015

Chilean / Belgian band KING HEAVY will release its debut full-length on Cruz Del Sur Music on September 4th in Europe and September 19th in USA.

KING HEAVY was formed in 2009 by ex-Procession founder Daniel Perez Saa and Luce Vee, known for being the vocalist of Dutch Doom Metal act Hooded Priest. Shortly guitarist Matias Aguirre and drummer Miguel Canessa were added to the line up and in 2014 the band self-released an EP entitled "Horror Absoluto" which was later repressed on split-vinyl by French label Emanes Records.

KING HEAVY is so much more than nowadays mono-dimensional, superficial doom metal. King Heavy rocks! Aside from strong elements of Candlemass and of the more traditional doom metal sound, KING HEAVY offers tons of EPIC arrangements and a twisted touch that definitely reminds of Black Sabbath's "Born Again", Celtic Frost "Into the Pandemonium" and the early, darkest side of Danzig.

The album contains 7 songs with a total running time of over 47 minutes and has been recorded, engineered, mixed and mastered by Pablo Clares at DM6 Studio, Chile. Vocals were recorded by Peter Maene at Creative Factory, Belgium.

Shortly after the release of the album, the band will engage an European tour which will bring them to Malta's Doom Fest, Dutch Doom Days, Biebob (the notorious Belgian metal club)… Other tour dates will be published and confirmed very soon!

"King Heavy" - Tracklist:
La Gárgola
Life A.D.
As Dawn Broke On The Day
Thirteen Chosen Ones
Wounds
The Crowning
He Who Spoke In Tongues

www.facebook.com/kingheavydoom

---
CRUZ DEL SUR MUSIC to release DARK QUARTERER's "Ithaca" on vinyl
CRUZ DEL SUR MUSIC is proud to announce the release of DARK QUARTERER's new album "Ithaca" on vinyl!

"Ithaca" has been originally released April 25th on CD by Metal on Metal Records, receiving a warm feedback from the fans. It is a concept album inspired by the 1911's poem of the same title by a Greek poet, Konstantinos P. Kavafis (Constantine P. Cavafy), who used Odysseus's travel from the Trojan Wars back to his home-island as a metaphor for the journey of life; the goal is not important, but the journey itself. Stylistically, it's a mix of '80s epic heavy metal with '70s progressive rock, and some elements of doom.

With a specific, suitable mastering for vinyl, the release includes two exclusive 2010-live bonus tracks which have been explicitly chosen by the band for its quality and uniqueness. The first is a version of band's own classic "War Tears"; the peculiarity of this version is that is sung in Italian, making the interpretation of singer Gianni Nepi particularly passionate. The second bonus is the long, touching piece "Deep Wake" another song that shows DARK QUARTERER's incredible skills.

Besides over 70 minutes of stellar, progressive metal music, this deluxe DOUBLE LP GATEFOLD EDITION will also include a 4-page booklet with lyrics and a download-card. Estimated release-date is September 19th.

Tracklist:

1. The Path of Life
2. Night Song
3. Mind Torture
4. Escape
5. Nostalgia
6. Rage of Gods
7. Last Fight
8. Peace
9. War Tears (live) - BONUS TRACK
10. Deep Wake (live) - BONUS TRACK

www.facebook.com/DarkQuarterer / www.cruzdelsurmusic.com

---
HAMMER KING – Full album stream available

"Kingdom of the Hammer King", the debut album of German power metal band HAMMER KING, is now streaming in its entirety on Cruz Del Sur Music's bandcamp page: cruzdelsurmusic.bandcamp.com/album/kingdom-of-the-hammer-king-2

Professionally recorded by POWERWOLF's Charles Greywolf, HAMMER KING features the vocal skills of ROSS THE BOSS / IVORY NIGHT singer and a line-up full of skilled musicians. The artwork has been created specifically by Timo Würz.

The album is now officially out on compact disc and digital while the vinyl edition (Gatefold LP with bonus track) will be available by mid June. "Kingdom of the Hammer King" can also be purchased directly from the label e-store which also offers exclusive, money-saver deals on combined compact disc / tshirt orders: [tinyurl.com/p2ujyv2].

---
ARS IRAE - Lyric video available

German Black-Deathers ARS IRAE have released a lyric video and therefore a new song from their upcoming album!

Check out "Herbst" at this location: youtu.be/gv4WQJK63P0

"Dunkle Klänge", the band's second full-length, will be released on May 15th through Quality Steel Records. It was recorded and produced in the band's own studio and mastered by Dan Swanö. The title track, including a video of the drum recording, is still available at this location: youtu.be/nAaZL5oWgWU

---
KING PARROT - Full album stream available

The Aussie thrash metal/grindcore/punk mad men, KING PARROT, have teamed up with Metal Hammer UK to launch an advance stream of the band's forthcoming album, "Dead Set". Set to be released on May 15th in Europe (Agonia Records), May 19th in North America (Housecore Records) and May 15th in Australia (Rocket/EVP), "Dead Set" is available for listening in full at:

metalhammer.teamrock.com/news/2015-05-08/exclusive-stream-the-new-king-parrot-album-in-full

---
MIST & DEMON EYE - Full streams online

The upcoming releases of MIST and DEMON EYE are now streaming in their entirety at the following locations until their official release through Soulseller Records on May, 8th.

Enjoy!

MIST - Inan' : www.occultrock.com/2015/05/exclusive-stream-mysts-new-ep-inan-today.html

DEMON EYE - Tempora Infernalia : www.metal.de/doom-metal/news/demon-eye/61040-metalde-praesentiert-offizielle-albumpremiere-von-tempora-infernalia

---
FERAL - Album details and first song revealed

Swedish underground deathsters FERAL will release their anticipated second album "Where Dead Dreams Dwell" on the 29th of May via Cyclone Empire!

Check out the lyric video for the crushing album opener "Swallowed By Darkness" at this location: youtu.be/FZ9CYDsEdtM

The cover artwork was created by Costin Chioreanu (Twilight13Media; e.g. AT THE GATES, NECROPHAGIA, ARCH ENEMY, DEMONICAL, PRIMORDIAL, EINHERJER, CENTINEX, MAYHEM, THYRFING).

Tracklist:

1. Swallowed by Darkness
2. Creatures Among The Coffins
3. As The Feast Begins
4. Suffering Torment
5. Carving The Blood Eagle
6. Inhumation Ceremony
7. The Crawler
8. Overwhelmed
9. Mass Resurrection
10.Succumb To Terror

---
KADAVRIK - Album details revealed

The newly founded extreme metal label Testimony Records from Hamburg/Germany proudly announces the signing of Germany's Atmospheric Black Death Metal band KadavriK.

Testimony Records is going to release KadavriK's new and fourth album entitled "Grimm I & II" on the 26th of June 2015. The lyrical background is a modern interpretation of lesser-known Brother Grimms' fairy tales. The album will be available on gatefold vinyl, CD and digital.

The song 'Lords' from the new album is now available on the label's bandcamp page: testimonyrecords.bandcamp.com/track/kadavrik-lords

Tracklist:
Grimm I: The Armless Maiden
1. Wither Away
2. All the World but One
3. Ruins
4. 7 Years
5. Queen of Sylvan Lands
Grimm II: Thoughts of the Sore
6. Lords
7. Voids
8. Shuttered
9. Helix