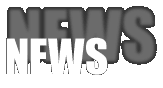 BODYFARM: New cover artwork & tracklist unleashed

On the 20th of September Dutch Death Metal hopefuls BODYFARM release their breathtaking and much more versatile second album "The Coming Scourge", best described as a massive soundscape of Death and Decay!


The album was recorded from February until May 2013 in Oeknal studios with Harry van Breda and the artwork was created by renowned Underground-artist Juanjo Castellano (Vomitory, Revel In Flesh, Blaspherian etc.)!

The final tracklist of "The Coming Scourge" is as follows:

1 – Unbroken
2 – Frontline Massacre
3 – Vortex Of Terror
4 – The Coming Scourge (feat. Dirk Willems of USHTOR)
5 – Eden´s Destruction
6 – The Well Of Decay
7 – The Frozen Halls
8 – Der Landkreuzer (feat. Stephan Gebédi of HAIL OF BULLETS)
9 – The Siege Of The Mind
10 – Enter The Eternal Fire (BATHORY cover)

Besides that don´t forget to check out the first unleashed song of the album, "The Well Of Decay", here!

---
PENTAGRAM CHILE launch another new song + announce guest vocalists

PENTAGRAM CHILE unveil another new song exclusively through the ROCK HARD website. "Sacrophobia" features guest vocals by legendary AT THE GATES singer Tomas "Tompa" Lindberg and you can check the track here!

Besides Tompa, PENTAGRAM CHILE have announced several other guest vocalists who appear on their first-ever studio album "The Malefice".
Rodrigo "Pera" Cuadra of Chilean metal pioneers DORSO contributed his evil laughter to the re-recording of the demo track "The Malefice". Marc Grewe of reactivated German death metal innovators MORGOTH laid down a blood-curdling scream on "La Fiura". As already told above, Tomas Lindberg of Gothenburg's finest AT THE GATES sang a verse on "Sacrophobia". And, last but not least, Schmier of German thrash legends DESTRUCTION recorded half the vocals on "Spontaneous Combustion".

"Guest appearances may not be a very 'old-school' or '80s' thing to do," explains band leader Anton Reisenegger, "but I think back in the day bands didn't do it because they didn't have the technical means, not because they didn't want to.
Pera of DORSO recorded the original laughter on the demo version of 'The Malefice', so it was pretty obvious to have him re-record it for the album. It actually turned out even more macabre than the original.
'La Fiura' is about this mythological creature from the South of Chile, which emits this really piercing, high-pitched scream that literally melts people's faces. When we were playing the Maryland Deathfest last year, MORGOTH were on while we were getting ready, and all of a sudden we heard this insane scream. We all looked at each other and said: 'That's it, that's La Fiura!!!' So we approached Marc and he immediately agreed.
Tompa and I obviously play together in LOCK UP, and knowing he's a big fan of PENTAGRAM from back in the day, I just had to ask him. He chose the song with the most blasphemic lyrics on the album. We recorded his vocals in a backstage toilet in Prague while on tour.
And DESTRUCTION were one of our main influences when we started the band back in 1985. I had met Schmier several times at festivals and stuff, and he had always been totally cool and respectful of the fact that I come from the same era and used to correspond with their original drummer back in the 80s, when I was still doing my fanzine. So he didn't think about it twice. I gave him the track with the most obvious DESTRUCTION influences and he nailed it.
I think in all cases the guest vocals work really well within the context of the song. I think they will give the album some more variety and colour, and – why not? – maybe draw some more attention towards the record," Reisenegger concludes.

As previously announced PENTAGRAM CHILE will unleash their first-ever studio album "The Malefice" on September 6 via Cyclone Empire. The album was recorded at Sade Studio, Santiago, Chile and HVR Studio, Suffolk (UK). "The Malefice" will be available on double gatefold vinyl, as well as on double digipak CD, including a bonus disc with re-recorded classics, and on regular jewelcase CD.

---
DEMONICAL - "Darkness Unbound" release show/party
The Masters of Swedish Death Metal Darkness will release their anticipated fourth full-length album on Friday September 20th 2013 - through Cyclone Empire - and this will be celebrated with a special release show/party at Bryggarsalen in Stockholm.

The fellow Swedish acts OCTOBER TIDE, DIE HARD and ETERNAL OATH will join the event making it a memorable evening of death, doom and decay!

Friday 20 September 2013 @ Bryggarsalen in Stockholm (SWE) - Doors @ 19:00

Pre-sale tickets are 12 EUR (100 SEK) and can only be ordered through the bands official online store: www.demonicalmerch.net
Tickets are also available at the door for 16 EUR (130 SEK) in case the event is not sold out.

Venue address: Norrtullsgatan 12 N, Stockholm. Metro station: Odenplan

Official Facebook event / Flyer




---
KING FEAR reveal cover and tracklist

German black metallers KING FEAR have just revealed the cover artwork and tracklist for their 1st full-length album "Frostbite" which will be released on September, 27th, 2013 via QUALITY STEEL RECORDS.


The tracklist runs as follows:

KING FEAR - "FROSTBITE"

Conquering The Useless
Death Zone
Frostbite
Immortalized
The Wickedest Man
Black Gravel
Empires Aloft
Re-Conquering The Useless





---
BODYFARM: New song revealed

Dutch Death Metal hopefuls BODYFARM reveal the first new track from their upcoming album "The Coming Scourge". The album was recorded from February until May 2013 in Oeknal studios with Harry van Breda and will be released 20th September 2013 via Cyclone Empire. The artwork was created by renowned Underground-artist Juanjo Castellano (Vomitory, Revel In Flesh, Blaspherian etc.) and will be revealed soon!

Check "The Well Of Decay" out here!

Guitarist and singer Thomas comments: "We are very proud to release our second studio album upon the world. The songwriting was a swift process this time, and it feels like we've finally found the style that suits us best. Where our previous album "Malevolence" sounded like pure old school death metal, "The Coming Scourge" sounds more heavy, louder, and has more variation and dark melodies in the tracks. Inspired by '90's melodic black metal and old school death metal, we've created a more versatile mix which has more to offer to a fan of extreme metal."

The band is also confirmed for the German Hell Inside festival set to take place in Würzburg (04th-05th October 2013). For more information check out www.hell-inside.de!


---
DEMONICAL announce new line-up

Swedish Death Metal band DEMONICAL announce the new line-up for the upcoming album "Darkness Unbound" and the following tour! The band's fourth studio album will be released 20th September via Cyclone Empire.

Martin Schulman comments: "It is with great enthusiasm we can now reveal that guitarist Johan Haglund (SPASMODIC) and drummer Ämir Batar (TORMENTION) have officially joined DEMONICAL as full-time members making the line-up solid, determinate and ready to unleash death and decay over several continents during 2013 and 2014. Choose your side!"

The first appearance in Germany with the new line-up will take place at this year's Party.San festival on 10th August 2013 at 14.30-15.15h. Don't miss to meet the band at their official signing session at the Rock Hard/Legacy booth (Saturday - 06.30 PM)!



---
PENTAGRAM CHILE launches classic demo song

PENTAGRAM CHILE have unveiled their re-recorded classic demo song "The Malefice"! The song will be available on the limited Edition CD and LP version of their upcoming debut album. Listen to "The Malefice" here!



---
Soulseller Records - new signing: DEMON EYE

The crushing old school witch crafted rockers DEMON EYE have signed a worldwide deal with Soulseller Records! 'We look forward to joining an amazing roster of bands and getting our music into the hands of fans worldwide.' – the band states.

Demon Eye's full length LP debut, "Leave the Light," will be available internationally in late 2013 on limited vinyl, CD, and digital download. Expect nothing but a dark, groovy, loud and heavy rocker! In the meantime check out Demon Eye here: www.facebook.com/demoneyenc


---
KING FEAR - new album in September 2013

Just one year after their highly acclaimed debut EP the Black Metal Band KING FEAR is going to release their first full-length album entitled "Frostbite" via Quality Steel Records / Soulfood on September, 27th, 2013.

After releasing their first 5 Track EP in 2012 the KING FEAR members went separate ways; while singer Nachtgarm toured the world performing with Negator and Dark Funeral, main composer Mål Dæth moved to the Austrian wilderness to create new music ... Once winter struck again the band gathered with their drummer BoneInn (ex Eisenvater) in their hometown Hamburg/Germany to start working on what was to become their first full-length album.

Inspired by the history of mountaineering KING FEAR have created a full-length concept album based on the "conquest of the useless" - mankind's possessive desire of reaching the highest mountain peaks. Driven by the realization of how well these old tales of desire, passion, myth, ancient belief and frigid heights fits the KING FEAR version of Black Metal they decided to call it: "Frostbite".

Musically "Frostbite" is rooted in straight-forward Black Metal with a slap of Black'n'Roll. Great artists such as Satyricon, Khold, Shining (Swe), Celtic Frost or even
Entombed and Tiamat have proven before: The fastest band is not necessarily the darkest band!

The album was composed and produced by Mål Dæth; the mixing & mastering duties were handled by Olman Viper (Caliban, Dark Age, Deadlock).

The trinity of KING FEAR: Nachtgarm - vocals, Mål Dæth - strings, BoneInn - drums


---
DEMONICAL: Artwork and tracklist revelead

DEMONICAL has unveiled the artwork for their upcoming studio album "Darkness Unbound"! Once again the album was recorded in the Necromorbus Studios in Stockholm. The anticipated fourth full-length will be released 20th September 2013 via Cyclone Empire and will be available as ltd. first-press Digipak and LP.
The band comments: "We are confident that "Darkness Unbound" will be an important milestone not only for us as a band but also an album that will have a certain impact on the current death metal scene and especially the Swedish old-school wave. The artwork and visual concept of the album follows the same somber path as the music making it a solid entity of perpetual death metal darkness."

Tracklist:
01. Darkness Unbound
02. The Order
03. An Endless Celebration
04. Contempt and Conquest
05. King of All
06. The Healing Control
07. Hellfire Empire
08. Words Are Death
09. Deathcrown
10. The Great Praise
11. World Beyond (Kreator cover) *
12. Burned Alive (re-recording) **

* bonus track on the limited digi-CD and LP
** bonus track on the limited digi-CD




DEMONICAL is confirmed for one of the biggest extreme metal festivals: PARTY.SAN OPEN AIR, set to take place from 08-10th August, 2013 in Schlotheim, Germany! Support the Swedish Death Metal horde, have a beer and get your bellies signed at the official autograph session on Saturday, 10th August at the Rock Hard/Legacy booth.

Furthermore the band will embark on an extensive European tour in October 2013 to support "Darkness Unbound". The crusade will tentatively hit Germany, Netherlands, Belgium, France, Austria, Italy, Slovenia, Croatia, Hungary, Romania, Slovakia, Poland and Czech Republic. Support on the first part of the tour will come from DAEMONICUS and Austrian black reapers GROTESKH while on part II the band will be joined by their Swedish comrades SPASMODIC and German melo-masters HAILSTONE. Full dates and details will be announced during the coming months.

www.demonical.net / www.facebook.com/Demonicalofficial / www.youtube.com/Demonicalofficial