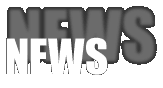 DESECRATION announce new album details
UK death metal veterans DESECRATION have today revealed details for their forthcoming new album.

The new album, entitled 'Cemetery Sickness', will be released on 26th June 2014 via Metal Age Productions.

Comments vocalist/guitarist Ollie Jones: "There is no particular theme to this album but several of the songs are set in the graveyard. We've tried to hit the gore and perversion extremities that we've touched on from the start of the bands career but now we are playing better than ever." In relation to previous album 'Forensix', 'Cemetery Sickness' is more of the same only better and in terms of production... "We've gone for a natural drum sound and generally keeping it old school as that's what we are fans of."

'Cemetery Sickness' was recorded at Sonic Forge Studio, Cardiff, Wales and was produced by Joe Thompson. Jumali Katani who is known for his work with Scent Of Death & Thy Art Is Murder amongst others undertook artwork for 'Cemetery Sickness'.

Check out the title track at this location: www.youtube.com/watch?v=3BqLkta8PDw

Tracklist:
Cemetery Sickness
Coffin Smasher
I, Cadaver
Recipes of Horror
Rotten Brain Extraction
Cunt Full of Maggots
Cabletie Castrator
Mortuary Debauchery
Tactile Necrophile
Cut Up & Fed To The Dog
Grave Secrets

www.desecration.co.uk / www.facebook.com/desecrationuk

---
ENTRAPMENT - premieres 2 new album tracks

ENTRAPMENT premieres 2 brand new album tracks entitled "Proclamation" entrapment2.bandcamp.com/track/proclamation and "Seditious Dreamers" entrapment2.bandcamp.com/track/seditious-dreamers. Both songs are taken from the forthcoming album "Lamentations Of The Flesh" which will be released on May 23rd through Soulseller Records.

---
PUTERAEON - New videoclip
Check out the new PUTERAEON video "Path To Oblivion" from their upcoming new album "The Crawling Chaos": www.youtube.com/watch?v=EN9mcFT1UNs

Old School Rotten Death Metal - the Swedish way!

"The Crawling Chaos" will be released on April 25th through Cyclone Empire.

Tracklist:

1. Wrath
2. in Dreamdead Sleep
3. Path To Oblivion
4. Pickmans Model
5. From The Ethereal Vortex
6. The Crawling Chaos
7. The Abyssal
8. Asenath
9. Rotten Aeon
10. Welcome Death

---
BOMBS OF HADES new album details
The new BOMBS OF HADES album "Atomic Temples" will be released on May 23rd 2014 on CD and Vinyl through War Anthem Records! "Atomic Temples" was recorded at Soundlab Studios/Örebro(Nasum/Disfear) and the mix was handled by Per Stalberg at Welfare Sounds Gothenburg(RAM, Bombus).

A first track ("Omens") can be checked out here: soundcloud.com/stalis_73/omens

BOMBS OF HADES is playing DEATH METAL influenced by DISCHARGE, ANTI CIMEX, DISSOBER, AUTOPSY, NIHILIST/ENTOMBED, CARNAGE and SLAYER!

Tracklist:
1. Fracture
2. And Their Flesh Still Burns
3. Palace of Decay
4. Omens
5. Cadaverborn
6. Crawling Wind/The Tyrant Embryo
7. Atomic Temples
8. Through The Pandemonium
9. The Last Gateway

---
DECAPITATED CHRIST – Official video released

A new video clip from Spanish Death heads DECAPITATED CHRIST is available now at Youtube.com! Check out 'Hexenhammer' at this location: www.youtube.com/watch?v=neeel2Dnxf8&feature=youtu.be

The song is taken from the upcoming album "Arcane Impurity Ceremonies" which will be released on April 4th through FDA Rekotz!

---
UNEARTHLY - European release date revealed
The fourth album of Brazilian Black-Deathers UNEARTHLY will finally be released in Europe through Metal Age Productions on May 21st 2014.

"Flagellum Dei" was recorded in 2011 at Hertz Studio (Bialystok, Poland) with Wojtek and Slawek Wieslawski (Vader, Hate, Decapitated) and originally released the same year only in the band's home country, Russia and Ukraine.

The European version of the album will be available on CD (digipack) and LP. Get ready for 11 tracks of extreme black/death metal heavily influenced by Brazilian music!

Tracklist:

1. 7.62
2. Baptized in Blood
3. Flagellum Dei
4. Black Sun (Part I)
5. Osmotic Haeresis (Part II)
6. My Fault
7. Eye for an Eye
8. Lord of All Battles
9. Limbus
10. Insurgency
11. Exterminata

www.facebook.com/unearthly.official / www.theunearthly.com

---
CYCLONE EMPIRE Fest 2014 -UPDATE
Samstag, 22. März 2014

BODYFARM (NL)
www.facebook.com/Bodyfarmdeathmetal

DECEMBER FLOWER (NRW/Niedersachsen)
www.facebook.com/decflowdeath

SHAKHTYOR (Hamburg)
www.facebook.com/shakhtyorband

B.S.T. (Hamburg)
www.facebook.com/HamburgCityDoom

Bambi Galore, Hamburg
Öjendorfer Weg 30a ; U-Bahn U2 oder U4 bis Billstedt

Einlass 20:00 Uhr / Beginn 21:00 Uhr

Eintritt: AK :12.00 € | VVK: 10.00 €

Karten im Vorverkauf hier reservieren: f.holzapfel@kph-hamburg.de

Facebook-Event: www.facebook.com/events/256637107832836

---
ENTRAPMENT - Title, artwork & tracklist revealed

Dutch death metal tyrants ENTRAPMENT return with their 2nd and more conceptual album. "Lamentations Of The Flesh" is an eleven piece rational insult on the main dogmas of religion. On this album ENTRAPMENT blended their raw traditional style of Death Metal with a more atmospheric approach that will drag its listener into an abyss of unspeakable horror. The album will be released in May 2014 through Soulseller Records.

Tracklist:
1. Perpetual Impudence
2. Abhorrence of the Unborn
3. Proclamation
4. Lamentations of the Flesh
5. Unearthly Cries
6. Seditious Dreamers
7. The Faithless
8. Hostile Life
9. Engulfed by Flames
10. Engraved
11. On Carrion Wings

www.facebook.com/pages/entrapment/171603089577707

---
CASTLE - 'Under Siege' artwork and tracklisting revealed
Heavy metal cultists CASTLE have unveiled additional details about their upcoming release "Under Siege," scheduled for release on May 16th via Van Records in Europe. The album, which was recorded at Sharkbite Studios in Oakland, Calif. with producer/mixer Billy Anderson (Cathedral, Sleep), features the above cover artwork from Russian symbolic painter Denis Forkas Kostromitin (Behemoth), with whom the band previously collaborated with on their Juno-nominated 2012 release "Blacklands."

While holding onto their darkened and sophisticated classic metal roots, CASTLE further develops their sound with each of the eight tracks of "Under Siege" by adding punishing riffs and hauntingly melodic passages complimented by Liz Blackwell's full blooded vocals. Blackwell added, "On this record I wanted to summon the powerful and unrelenting feeling I get while playing live. I was casting out demons and stating my position in life."

Tracklist:
1. Distant Attack (3:48)
2. Be My Ghost (4:06)
3. A Killing Pace (4:27)
4. Pyramid Lake (4:18)
5. Powersigns (3:54)
6. Labyrinth of Death (4:30)
7. Temple of the Lost (4:46)
8. Evil Ways (4:02)

Additionally, CASTLE have revealed an advance preview of their new music video for the song "Temple of the Lost": youtu.be/xksOOc0AqH0

The full video will premiere later this month. Stay tuned in the coming weeks for more information on the release: www.facebook.com/CastleSF

---
Cyclone Empire - New Signing: OPHIS

We are completely proud to announce the signing of mighty OPHIS!

Hailing from Hamburg, OPHIS are one of the finest, most extreme and most promising Doom bands in Germany and abroad! We are very happy to welcome this cult band and their dark, heavy, brute, grim, yet beautiful (Funeral-)Doom/Death from the bowels of rotting dinosaurs (like the band would call it J) in our little CYCLONE EMPIRE family!

Last year OPHIS already released the double-CD re-release compilation package 'Effigies Of Desolation' via CYCLONE EMPIRE! Their next full length will be recorded while you read this and a release date is planned for late summer/early fall 2014! Fans of SKEPTICISM, EVOKEN, PANTHEIST early ANATHEMA or AHAB should be prepared for something BIG!

Statement by the band: "After we already worked with Cyclone Empire with our latest release, the "Effigies of Desolation" compilation, we decided to stick to this label. We had offers from several other companies, and pretty good ones, too. We were also satisfied with the label we had before. So you see: they did something very right!! We are as happy as a Doom band can be to release our upcoming album "ABHORRENCE IN OPULENCE" on Cyclone Empire, because they have the modus operandi of big, professional companies, and at the same time the ethics of devoted underground labels. And that's exactly what we need. Cheers on a great cooperation!"

Website / Facebook