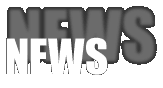 CRITICAL SOLUTION - New album 'Barbara The Witch' - Details and video revealed
Norwegian Horror Thrashers CRITICAL SOLUTION are back with a new album: "Barbara The Witch" will be released on 28th April 2017 via Crime Records!

The band's third full-length is a concept album based on a true story from their hometown Helleland which took place in the 1600s. Recorded at Sonic Train Studios with producer Andy La Rocque at the helm, this is the most horror filled album they have ever made, garnished with an amazing cover artwork by Mario Lopez. The story lines are narrated by "The God Of Hellfire" Arthur Brown, and the album will be released as a digipack including a bonus disc entitled "Covers From Hell".

A video for the title track is available at this location: https://youtu.be/2DMYg3r82_k

Pre-orders are possible here: https://shop.crimerecords.no

Tracklist:

CD1 - "Barbara The Witch"
1. Natas Fo Live
2. The Village
3. Barbara the Witch
4. Red Hooded Devils
5. Peter Crow
6. The Burning Pyre
7. End of the Beginning
8. The Headless Horsemen
9. Officer Green
10. A Lady in White
11. Return of the Witch
12. Into the Abyss

CD 2 - Bonus disc - "Covers From Hell"
1. Locked up in Snow (King Diamond's Black Rose cover)
2. Let it Die (Ozzy Osbourne cover)
3. Killed by Death (Motörhead cover feat. Whitfield Crane/LaRocque)
4. Iron Man (Black Sabbath cover)
5. Speed King (Deep Purple cover)
6. Gypsy (Uriah Heep cover feat. Snowy Shaw)

---
IN REVERENCE - Deal with Non Serviam Records / Debut album in May

Swedish atmospheric death metal band IN REVERENCE have inked a deal with the Dutch label Non Serviam Records. The debut album entitled "The Selected Breed", will be released May 26th 2017, as a physical release and through all digital platforms.

Here is the lyric video of the track "The Sixth Bloodletting": www.youtube.com/watch?v=hVbb5pRE20Q

The album has been recorded, mixed and mastered by Sverker Widgren at Wing Studios, a renowned veteran of sound engineering on the Scandinavian extreme metal scene (October Tide, Demonical, IXXI, DIABOLICAL). With cover art created by the wildly talented designer: Billy Lundevall. "The Selected Breed" is a concept album that takes the listener through the different stages of the annihilation of the human race. It highlights the evil that corrupts everything living and that always survives into the next aeon to continue on the cycle of death and rejuvenation. Life always carries with it the seeds of its own destruction.

Comment by In Reverence: "It is a great honor for all of us to have Non Serviam Records as our record label and to have someone like Ricardo behind this band. This brings out new possibilities for us and really helps us as a band to push and pursue our dreams. We both share a common interest and passion for brutal music that will unite us as a family."

Added by Non Serviam Records CEO Ricardo Gelok: "By hearing the first tones of In Reverence, I knew that this is a band that I would have to sign. In Reverence is an asset for the label, and it's a real pleasure to work with this great, and hard-working band!"

---
ARDUINI / BALICH - 'The Wraith' lyric video available

One month after the release of their highly acclaimed debut "Dawn Of Ages", ARDUINI/BALICH present a new lyric video today.

"The Wraith" is available at this location: https://youtu.be/Naf_KQzpi8k

The 13-min long composition is one of the strongest of the album and sums up quite well the atmosphere of "Dawn Of Ages": Precise drumming, heavy, doom-tinged and sometimes ethereal guitar work acting as a counterpart to the dramatic and passionate vocal interpretation.

"Dawn of Ages" has been released on February 24th, 2017 via Cruz Del Sur Music and is available on CD, double (splatter) vinyl and digitally.

http://www.facebook.com/arduinibalich

---
ESCARNIUM - 'Interitus' vinyl version - New lyric video available

"Interitus", the highly acclaimed current album of Brazilian Death Metal horde ESCARNIUM, will finally get its vinyl treatment!

The LP version, coming on 4th April 2017 via Testimony Records, will be limited to 300 copies worldwide and includes a printed inner-sleeve. Orders are possible here: http://bit.ly/2m9IugL + http://bit.ly/2iNy9QU

Alongside with this announcement Testimony Records presents a brand new lyric video.

Enter the rotten crypt of ESCARNIUM and check out "While The Furnace Burns" at this location: https://youtu.be/FPivsFeRaTc

---
LADY BEAST signs to Cruz Del Sur Music
Cruz Del Sur Music proudly announce the signing of US Heavy Metal band LADY BEAST!

Formed in 2010, LADY BEAST has so far released two full lengths (simply entitled "I" and "II") and an EP ("Metal Immortal") for French label Inferno Records. Authors of an aggressive and fast-paced heavy metal with traditional influences from Iron Maiden, Judas Priest, Acid, and combining killer twin guitars with the energetic presence of vocalist Deborah Levine, the band will soon enter the studio to record their new album "Vicious Breed" - to be released in late 2017 on CD, vinyl and digitally.

Line-up:
Deborah Levine - vocals,
Andy Ramage - lead guitar,
Chris Tritschler - rhythm guitar,
Greg Colaizzi - bass,
Adam Ramage - drums

www.facebook.com/ladybeastofficial

---
HARAKIRI FOR THE SKY - Nominated for Austrian music award

HARAKIRI FOR THE SKY are nominated for the most important austrian music award called "Amadeus Austrian Music Awards" in the category "Hard & Heavy".

www.amadeusawards.at/#hard_heavy

Voting ends on March 29th and you can vote one time each week for Harakiri For The Sky.
The winner will be announced on May 4th in the Wiener Volkstheater and will be broadcasted live by austrian TV channel ORF.

Voting link: http://voting.amadeusawards.at/voting

The aim of HARAKIRI FOR THE SKY has always been to create a unique mixture of melancholy and aggression, madness and meaning, and wrapped in alternately manic/mellow songs that bridge black metal and atmospheric post-rock. Their latest album "III: Trauma" was released in July 2016 via Art Of Propaganda.

---
AZARATH - Second new song from "In Extremis" released

Poland's death/black metal masters AZARATH have revealed a second new song in anticipation of their upcoming album "In Extremis", due out April 7th via Agonia Records.

Listen to the track "Annihilation (Smite All the Illusions)" at this link: https://youtu.be/wzdG4XgsWwI

https://www.facebook.com/AzarathBand

---
OMEN / BATTLEROAR - Split single announcement
CRUZ DEL SUR MUSIC is pleased and proud to present its upcoming April release, a split 7'' featuring two legends in epic Metal, OMEN and BATTLEROAR!

The 7" will feature two unreleased tracks, OMEN "Up From The Deep" and BATTLEROAR "Stronghold". It will be released in a deluxe edition on the occasion of OMEN's European tour in April/May 2017.

BATTLEROAR's "Stronghold" is in the same style as the fastest and heaviest songs on their last album "Blood Of Legends" (Cruz Del Sur, 2014). It shows a massive rhythmic session, great leads and Gerrit's classic, epic and melodic vocals.

OMEN's "Up From The Deep" sounds as if it was taken directly from "Battle Cry"… War cries introduce the legendary OMEN sound, with Kenny Powell painting a majestic tapestry of guitar notes above which Kevin Goocher delivers a brazen complimentary vocal performance.
Besides, both bands have faced line-up additions in these latest months and the 7'' is the occasion to test how the new line ups work.

BATTLEROAR just announced the addition of Greg Vlachos (ex-Marauder) on drums, and Michael Kontogiorgis (ex-Spitfire, Exoristoi and more) on guitars as permanent members.
While OMEN just announced on their facebook page the addition of two new members to the line-up. Both of them are Kenny Powell and Kevin Goocher's long-time partners in crime: Roger Sisson wrote many of the "Battle Cry"'s riffs but was never part of the Omen line-up.. Now after 30 years he's the official new bass-player! And the new drummer, Reece Stanley, was in the Phantom X line-up together with Kevin…

The 7'' will be officially presented at Keep It True 2017, where OMEN will play alongside with Cirith Ungol, Manilla Road, Atlantean Kodex among others.

---
DISTILLATOR - Second song from "Summoning The Malicious" available for streaming
Dutch Thrashers DISTILLATOR have unleashed another song from their upcoming new album "Summoning The Malicious".

Check out "Mechanized Existence" at this location: https://youtu.be/eXFaj2ohO0Q

"Summoning The Malicious" will be released on 1st May 2017 via Empire Records. The concept album, with the main focus on freedom as a whole, introduces more diversity, melody and character than its predecessor "Revolutionary Cells" (2015) and offers elements that go even far beyond the Thrash Metal genre. It was recorded in the band's own studio, mix and mastering were done by Dennis Köhne (Sodom, Melechesh, Exumer, etc).

A lyric video for the track "Estates Of The Realm" is available here: https://youtu.be/u7uFI4IE2C4

Tracklist:
1. Blinded By Chauvinism
2. Mechanized Existence
3. Estates Of The Realm
4. Summoning The Malicious
5. Enter The Void
6. Algorithmic Citizenship
7. Stature Of Liberty
8. The King Of Kings
9. Megalomania

https://www.facebook.com/DISTILLATORNL

---
THEM - Tourdates 2017

The international Metal project THEM will embark on a first tour in 2017! The band's line-up is consisting of stellar musicians from around the globe: Mike LePond / Bass (Symphony X), Kevin Talley / Drums (Suffocation), Markus Ullrich / Guitars (Lanfear, Septagon), Markus Johansson / Guitars (Sylencer), Richie Seibel / Keyboards (Lanfear) and Troy Norr "KK Fossor" / Vocals (Coldsteel).

Their highly acclaimed debut concept album "Sweet Hollow" was released in September 2016 via Empire Records. A lyric video for the song "Dead Of Night" is available here: http://youtu.be/nQJA8JBP1dM

THEM - "Cemetery Tour & Festival appearances 2017"
May 12 - DE - Live Music Hall, Mörlenbach-Weiher
May 13 - DE - MTS, Oldenburg
May 18 - DE - Bambi Galore, Hamburg
May 19 - DK - Heavy Agger Festival, Agger
May 20 - DE - Roxy, Flensburg
May 21 - NL - Little Devil, Tilburg
May 24 - PT - Club RCA, Lisbon
May 25 - ES - Sala Gruta 77, Madrid
May 26 - ES - Sala Paberse Matao, Valencia
May 27 - ES - C. C. Valdefierro, Zaragoza
May 28 - ES - Salamandra 2, Barcelona
Sep 29 - DE - Night of the Banging Heads V, Frankenthal
Sep 30 - DE - Harder Than Steel Festival, Dittigheim
Oct 01 - BE - De verlichte Geest, Roeselare
Oct 20 - AT - Mountains Of Madness, Innsbruck

https://www.facebook.com/thembandofficial