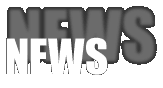 ATOMWINTER - Album details revealed

German death metal squadron ATOMWINTER will release their new album "Iron Flesh" on October, 16th via Black Skull Records.

Expect nine neckbreaking tracks full of hate, destruction and never-ending war. ATOMWINTER will guide you into the abyss of humanity without resort! There´s no salvation for the damned!

"Iron Flesh" will be available as CD and download.

Tracklist:
1. Mother of War
2. Bloodcult
3. Mörser
4. Beheaded
5. Tank Brigade
6. Silencer
7. Iron Flesh
8. Purify the Spawn
9. Another Pain

www.facebook.com/Atomwinter

---
HEIMDALLS WACHT - Album details revealed

German black metal formation HEIMDALLS WACHT will release its new album entitled "Ut de graute olle Tied (Deel II) - Land der Nebel" on October 9th via Black Skull Records.

HEIMDALLS WACHT is the sound and the fury of our present era, reproaching the modern world in its pervasive conformity and mindless stupidity. Clamoring wrath! Shrieking desperation! Sonic weltschmerz! Withdrawn melancholy! HEIMDALLS WACHT's music, lyrics, and overall concept provide an outlet for a deep-rooted uneasiness, a discomfort in the face of an empty zeitgeist and the monotony of the masses, treating with contempt today's consumer society that venerates hollow idols and cannot grasp true spiritual richness

"Land der Nebel" will be available as CD and lim. Gatefold DLP (incl. Bonustrack + Poster)

Tracklist:
1. Indiculus paganiarum
2. Die fallenden Blätter der Irminsul
3. Conspiratio Barbarica
4. Auf roter Erde erblüht ... (Ursprung Teil I)
5. Schwarzmondritual
6. (Leben) Im Zeichen der Todesrune
7. Seelenstaub
8. Des Wolfes zottiges Fell

www.heimdallswacht.de

---
High Roller Records - New signing: CAULDRON

Hailing from Toronto, Ontario, Canada, CAULDRON has signed with High Roller Records (Europe) and The End Records (North America) to release their long-awaited fourth studio album, In Ruin.

For the new album the trio returned to the Lincoln County Social Club recording studio in Toronto, where they recorded two of their previous albums, including Burning Fortune (2011) and Tomorrow's Lost (2012).

Co-produced by Chris Stringer (Rush, Timber Timbre), In Ruin, scheduled for an early 2016 release, is sure to deliver more riffs, more attitude and more modern heavy metal classics while laying waste to all of the genre's imitators.

"We are quite pumped to finally see our new album release plans come to light and are quite excited about our new endeavor with High Roller and The End Records. We were very proud of our last record Tomorrow's Lost, so we had to take our time and make sure to top it with a proper follow up. I am confident we've accomplished that." – Jason Decay, CAULDRON

---
HELL:ON - New song available

Ukranian death-thrashers HELL:ON present another new song of their new album at this location: www.youtube.com/watch?v=hok42BZ4ACs.

"Salvation In Death" features a guest appearance of Andreas Kisser (Sepultura)

"Once upon A Chaos...", the band's fifth full-length, is out now on Ferrrum.com.

---
Cyclone Empire - New signing: MOONDARK

Cyclone Empire is proud to announce the signing of the Swedish Doomed Death underground sensation MOONDARK!

Hailing from Avesta, in the Swedish Dalarna County, MOONDARK are one of the oldest and hottest underground acts with a history hailing back to the year 1993, when they recorded their legendary first demo, before 3 of the band members formed the cult band DELLAMORTE.

New material and their first ever official album will be coming soon, and we keep you posted as soon as there´s anything more to let you know (some first infos can be found below at Johan´s statement)… expect some REAL heavy shit coming in 2016!

Statement by Johan Jansson (guitars): "We're very pleased that we have inked a deal with Cyclone Empire! We know the guys since a couple of years so it feels great to be a part of their roster of killer bands. We're excited to release our first "real" debut album on their label! We can already reveal that three songs have been made and that we will go into writing mode this autumn to complete the album. Expect old Doomy, slow Death Metal with no fashionable modish riffs, it will be heavy as hell!"

www.facebook.com/moondark666

---
MORBID SLAUGHTER – New song available

The Peruvian masters of the macabre, MORBID SLAUGHTER, have published a second song of their upcoming debut full-length. Check out "Chainsaw Blade" at this location: soundcloud.com/intirecordsperu/03-chainsaw-blade

"A Filty Orgy Of Horror And Death" will be released on September 4th through Inti Records (CD version) and Boris Records (LP version).

Pre-orders are possible: bit.ly/MorbidSlaughterINTI

The album will be available in three formats: A CD digipack deluxe version will be released by Inti Records from Peru, a vinyl LP will be released by Boris Records (USA) and a "die hard" tape edition is coming directly from the band.

Dirty Filthy Blackened Speed! A mix of Bathory, Hellhammer, old Mayhem and horror tales! Take a ride with these southern ghouls!

The first released album track "Torture Without Anesthesia" is available at this location: soundcloud.com/intirecordsperu/06-torture-without-anesthesia

---
BODYFARM - New album announcement - Cover artwork, tracklist, tourdates revealed
Dutch old school deathers BODYFARM will release their third full length album, 'Battle Breed', on November 6th 2015 via Cyclone Empire. The follow-up to 2013's 'The Coming Scourge' was mixed & produced by Ronnie Björnström from Enhanced Audio Productions (AEON, CENTINEX, SORCERER,..). The cover artwork for 'Battle Breed' was designed by Juanjo Castellano (VOMITORY, UNLEASHED, REVEL IN FLESH, PAGANIZER, WINTER OF SIN,..).

'Battle Breed' - Tracklist

1. Hell March (Intro)
2. The Dark Age (featuring Martin Van Drunen)
3. Saxon Victory
4. Dawn Of Defeat
5. The Last Crusade
6. Prince Of Wallachia
7. Storming Revolution
8. Firing Squad
9. Wolfpack
10. Death By Fire
11. Slaves Of War (Bonus track)

The intro 'Hell March' was orchestrated by Clemens Wijers (CARACH ANGREN). The album's opening track 'The Dark Age' features guest vocals by the legendary death metal vocalist Martin Van Drunen (ASPHYX, HAIL OF BULLETS).

Commented artwork designer Juanjo Castellano: "The inspiration for the cover-artwork of 'Battle Breed' came from true old school death metal like Bolt Thrower, Hail Of Bullets and others. War movies also influenced me, as did Bodyfarm's killer sound of course! To work with Bodyfarm was intense as usual. They are truly committed to the quality of their art so we talked and discussed a lot. But finally, all turned out great!"

Commented BODYFARM guitarist and frontman Thomas Wouters: "We have recorded our most versatile and aggressive album so far. Every song is really different and suits the lyrical theme going with the song. From brutality to melancholy, it's all there. The mix is very honest. No triggers or samples were used and the instruments are just as we played it: practically no editing! Ronnie Björnström did a great job recording the drums and mixing the album, and Martin van Drunen added the extra spice to The Dark Age!"

Upcoming Live-Dates:
05.09.2015 GER-Katzenbach - Metallergrillen
02.10.2015 GER-Dresden - Skullcrusher
18.10.2015 NL-Hilversum - De Vorstin
06.11.2015 NL-Arnhem - Willemeen
11./12.12.2015 NL-Eindhoven - De Effenaar @ Eindoven Metal Meeting
13.01.2016 NL-Leeuwarden - Neushoorn
25.06.2016 GER-Protzen @ Protzen Open Air

www.bodyfarmdeathmetal.com / www.facebook.com/bodyfarmdeathmetal

---
LEWIS AND THE STRANGE MAGICS - New videoclip

Spanish vintage rockers have revealed a videoclip for their new song "Female Vampire" at this location: www.youtube.com/watch?v=h0hxgF_9LzE

The track is taken of their full-length debut album "Velvet Skin" which will be released on August 21st via Soulseller Records.

---
DEMONBREED - New signing of Testimony Records

Testimony Records proudly presents the signing of Germany's old school deathers DEMONBREED!

Rising from the ashes of the disbanded LAY DOWN ROTTEN, shouter Jost Kleinert and drummer Timo Claas joined forces with L.D.R. founding members Daniel Jakobi and Johannes Pitz to conquer the Death Metal underground with a brand new beast. The line-up is completed by Fernando Thielmann, known from MILKING THE GOATMACHINE and CARNAL GHOUL. DEMONBREED is not just a project but a band that is determined to become a vivid part of the Death Metal world.

The debut album will be released by the end of this year on vinyl (including a limited edition) and CD.

To get a first impression, check out the track "Red Countess" from the album's pre-production: tinyurl.com/q3neuo9

www.facebook.com/demonbreedofficial

---
KING HEAVY - New song available

Epic doom metallers KING HEAVY introduce today "La Gárgola" - the first track off their upcoming self-titled album which will be released on September 4th in Europe (September 19th in North & South America) via Cruz Del Sur Music: youtu.be/PN2AwBT9xy4

"La Gárgola" (spanish for "Gargoyle") gives a very good perspective of what you will find on the album: Heavy, epic Doom Metal led by the multifaceted vocals of Luce Vee (Hooded Priest / Witchsmeller Pursuivant), melting into twisted and obscures melodies much in the line of Celtic Frost's masterpiece "Into the Pandemonium". Shortly after the release of the album (coming on compact disc, limited LP and digital) the band will embark on a tour that will bring them to Europe playing both Malta Doom Fest and Dutch Doom Days festivals.