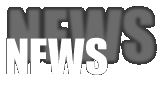 VEILCASTE - New Single Premiere 'Relapse in Reason' - Sludge/Doom Metal via Wise Blood Records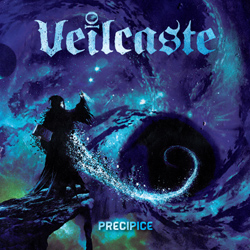 Indianapolis doom titans VEILCASTE have premiered the third single from their upcoming album "Precipice".

You can listen to "Relapse in Reason" at this location: https://knotfest.com/culture/veilcaste-drop-cosmos-crushing-new-single-relapse-in-reason

Formed in the winter of 2010, VEILCASTE have been one of the heaviest bands in the American Midwest for over a decade. The world-ending heaviness of "Precipice" will crush fans of emotive Sludge (Yob, Neurosis), dark-fuzzed doom (Electric Wizard, Windhand), and even death/gloom like Mother of Graves and Tiamat.

The album will be released on February 10th 2023 via Wise Blood Records on vinyl, CD and digitally.

More track streams and pre-order options are available here: https://veilcaste.bandcamp.com/album/precipice

Tracklist:
1. Asunder Skies
2. Dust & Bone
3. Drag Me Down
4. For Us
5. Relapse in Reason
6. A Gasp of Air
7. Empty Hell

https://www.facebook.com/veilcaste +++ https://www.facebook.com/wisebloodrecs

---
HERETOIR - Fatigue 2022 - Official Track Premiere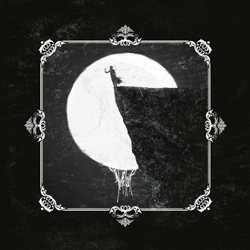 AOP Records proudly presents a remastered reissue of HERETOIR's self-titled debut album, to be released on February 10th 2023.

"Fatigue 2022" feat. Tobias Schuler on drums / Der Weg einer Freiheit - Official Track Premiere: https://youtu.be/r3aHUXraqyo

Combining the emotional and atmospheric elements of Black Metal with progressive rhythm-laden modern Metal structures and the beauty of Post Rock and Shoegaze, HERETOIR is a nostalgic, melancholic and soothing soundtrack in a mad world. Founded (in Augsburg/Germany) by David C. in 2006, HERETOIR conceptually and lyrically deals with existence, self-reflection, fears and dreams – life in all its facets. It is a musical universe set for the discovery of one's deepest thoughts and the soul that rests in each of us…

The band states: "We recorded this album almost 15 years ago. So much has happened since then, but we feel very connected to these songs and they still mean a lot to us. The intense atmosphere, the eerie sense of loss and melancholy that this record conveys fits perfectly into the world of today. We live in urban wastelands and are surrounded by more and more isolated people who are increasingly losing touch with everything. It is hard to find some hope in these days dominated by stories of war, ecocide and solastalgia, yet many people tell us that they have found a glimmer of hope, a small portion of positivity within these songs, which are dark and bleak, but also offer some relief, some light in the darkness. That is why we decided that this record, which means so much to so many, deserves a proper remaster that on the one hand preserves the spirit of the original tracks, but on the other hand is accompanied by two re-recorded songs that in a way show the changes we have gone through as human beings and as musicians.

The future may look bleak, but all is not lost yet. This record was and is still dedicated to those who feel. - Heretoir, 2022"

Tracklist:
01. The Escape - Part I
02. Fatigue
03. Retreat to Hibernate
04. 0
05. Weltschmerz
06. Graue Bauten
07. The Escape - Part II
08. To Follow the Sun
09. Heretoir
10. Fatigue (2022)
11. Weltschmerz (2022)

https://shop.aoprecords.de +++ https://www.facebook.com/heretoir

---
CONDENADOS - New Single / Video Clip 'Mi Maldición' revealed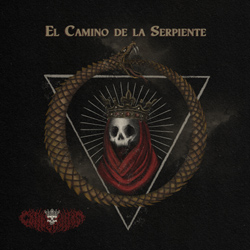 "Mi Maldición" is the second single of CONDENADOS' third album "El Camino de la Serpiente", set to be released on February 10th 2023 through Evil Confrontation Records on CD and Digital.

You can check out the new video clip from these Chilean Doom Rockers here: https://youtu.be/NIIlezoQUkU

This song is inspired by the traditional sound of 70s Blues Rock, in the likes of Pappo, Días de Blues, Wicked Lady, Sir Lord Baltimore, Pentagram, with contemporary sound and concept.

Fernando Vidal, Vocals and Guitar player comments: "The lyrics in Spanish work on different levels of perception, just like this videoclip does, since it deals with both boredom in the mundane life of a simple man, within a system in decay, and at the same time, it is a cry for light in the midst of darkness when referring to "the serpent", an esoteric symbol that represents the true essence of inner knowledge. This snake emerges from its lethargy to its ecstasy as the music changes until it becomes a powerful song of physical and spiritual liberation."

Drummer Matias Moreno comments: "This videoclip is a journey through what is known as "the dark night of the soul", the final twist that any person who wants to become self-aware must experience. This internal process called "The work of the shadows" is defined as becoming fully aware of our inner darkness to finally experience the final death of the ego trap that stands between what you think you are and what you really are. In the words of the master Carl Gustav Jung "It is not possible to awaken consciousness without pain. People are capable of doing anything, however absurd it may seem, to avoid facing their own soul. No one illuminates by imagining figures of light, but by making their darkness conscious. For me, the mind has always been a fascinating subject and from there emerges this concept that mixes regular life reality, internal mental conflict and a subconscious abstract world. Regarding the production itself, everything is 100% handmade with great friends help who have accompanied us at different times in our lives, it is a very special and personal video for us."

Fernando Vidal adds: "Trying to capture the different mental planes in a video clip is not easy, and if this tries to capture a feeling within a song it becomes even more complex, however, in this videoclip we made it possible, this is the journey towards the deepest human darkness where all the animal and visceral forces that makes us human lie. At the same time, we showcase the materialistic human face in relation to the lyrics. The inspiration comes from the experiences with life itself, from a deep reflection that makes the trip become more and more intense until reaching the climax that goes according to the music itself. It is an invitation to enter the depths of the human psyche, leaving all fears behind."

Cover artwork by The Comtesse.

Tracklist:
01. Alma Podrida
02. El Diablo
03. Condenados
04. Jinete Ácido
05. Mi Maldición
06. El Carro y la Torre
07. En el Templo
08. Humo Negro
09. La Mano del Destino
10. El Camino de la Serpiente
11. Tierra de Cementerio
12. Lucifer

https://www.facebook.com/EvilConfrontationrecords +++ https://www.facebook.com/condenadosdoom

---
MAJESTIES - Debut Album 'Vast Reaches Unclaimed' via 20 Buck Spin - Track Premiere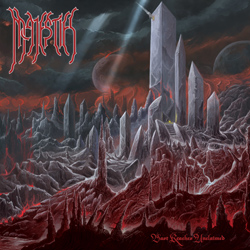 The debut album from MAJESTIES, entitled "Vast Reaches Unclaimed", will be released on March 3rd 2023 via 20 Buck Spin.

A first track, "The World Unseen", can be checked out here: https://youtu.be/3W3iZHn1rdE +++ https://20buckspin.bandcamp.com/album/vast-reaches-unclaimed

The creative centers of Obsequiae and Inexorum come together as one in the preeminent new force known as MAJESTIES. To those familiar with the individual pieces that make up MAJESTIES, the sound on "Vast Reaches Unclaimed" will be another striking addition to their respective oeuvres, recalling the glorious days of Wrong Again and No Fashion Records.

Evoking a time when Gothenburg was starting to unseat Stockholm as the unimpeachable city for Swedish Death Metal in the mind of the international metal scene, MAJESTIES have that intrinsic sense of Death Metal's rabid intensity and the effortlessly satisfying melodic ability that made albums like "The Jester Race" and its immediate forbears instant classics. The mix of major key melodies and twin guitar harmonies snaking through every track ornament the vigorous riff eruptions and anguished vocals in a sheen of gleaming brilliance that proves an exhilarating triumph to behold.

Without a hint of the corruption the style experienced in a post "Slaughter Of The Soul" world, "Vast Reaches Unclaimed" exists as a fervent reminder of what was and what again shall be. MAJESTIES are re-animating the corpse of the true Melodic Death Metal style that both divided and invigorated the Death Metal scene of the mid 1990s and bring it into 2023 like it never left, sounding as novel and thrilling as ever.

Artwork by Juanjo Castellano Rosado.

Tracklist:
1. In Yearning, Alive
2. The World Unseen
3. Our Gracious Captors
4. Verdant Paths To Radiance
5. Across The Neverwhen
6. Seekers Of The Ineffable
7. Sidereal Spire
8. Temporal Anchor
9. City Of Nine Gates
10. Journey's End

Line-up:
Tanner Anderson - Guitars / Vocals / Drums
Carl Skildum - Guitars
Matthew Kirkwold - Bass

https://www.facebook.com/20buckspin +++ https://www.20buckspin.com/majesties

---
BASTARD GRAVE - New Album 'Vortex Of Disgust' via Pulverised Records - Details and Trackstream revealed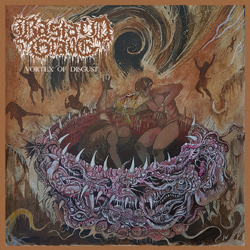 Pulverised Records proudly announces the third full-length release of Swedish Deathers BASTARD GRAVE!

"Vortex Of Disgust" will be unleashed on March 10th 2023.

With their bewitching and elegant sense of absolute rotten Death Metal, "Vortex Of Disgust" is remarkably the band's zenith; shaping the old form of tried-and-true Scandinavian Death Metal and coalescing into an unmerciful clobber of swamp-soaked riffs truly unique to BASTARD GRAVE.

A first track, entitled "Necrotic Ecstasy", can be checked out here: https://youtu.be/R-y9BKpcQJM

The album was recorded by the band themselves with the exception of drums recording handled by Ulf Blomberg at The End Studios (Exhale, Crawl, Age Of Woe, Inevitable End, etc). The mixing and mastering was overseen and helmed by Greg Wilkinson at Earhammer Studio (Autopsy, Chaotian, High On Fire, Atrament, etc), and the cover artwork was illustrated by German artist Thomas "Necromaniac" Westphal (Cryptic Brood, Morbific, Deserted Fear, etc).

Tracklist:
1. Sunder The Earth
2. Icon Bearer
3. Necrotic Ecstasy
4. Consumed And Forgotten
5. Nameless Horror
6. Hunger To Devour
7. Eternal Decomposition
8. Vortex Of Disgust

https://www.pulverised.net +++ https://www.facebook.com/BastardGrave

---
ULTHAR - Two New Albums 'Anthronomicon' & 'Helionomicon' via 20 Buck Spin - Trackstream & Details
20 Buck Spin proudly announces the release of TWO new full-length albums of US Deathers ULTHAR!

"Anthronomicon" and "Helionomicon" will both be released on February 17th 2023. Each album cover is half of a larger original piece created by Ian Miller (Stormkeep, Bolt Thrower, Games Workshop).

A first track entitled "Astranumeral Octave Chants", taken from the "Anthronomicon" album, can be checked out at this location: https://youtu.be/bcr8EF3GBS8

Over the course of their first two albums, "Cosmovore" and "Providence", ULTHAR carved out a unique niche on the spectrum of underground metal, forging a grotesquely elegant hybrid of Technical Death Metal alchemy and Black Metal's stinging blizzard winds, all with the acerbic color of the absurdist's brush. Nearly 3 years on from 'Providence', a burst of deadly creativity has resulted in two new albums, to be released simultaneously.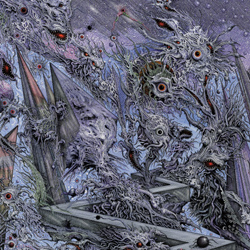 "Anthronomicon" embodies the continued progression of ULTHAR's mastery over its art - always evolving, refining and pushing forward.

"Helionomicon" takes those elements and creates two towering 20 minute monoliths of radiant avant-garde immensity.

Having reached albums three and four concurrently, and having many other bands and albums under their collective belts, the three seasoned players that comprise ULTHAR have not been content to play things straightforward, to be just another Death Metal band among thousands. Rather the band continuously seeks and executes with more compulsive complexity, more nuance and in pursuit of a persistent ascension to a transcendent and incongruous world beyond the mundane; a place of euphoric exultation and bewildering awe.

Tracklist - "Anthronomicon"
1. Cephalophore
2. Fractional Fortresses
3. Saccades
4. Flesh Propulsion
5. Astranumeral Octave Chants
6. Coagulation of Forms
7. Larynx Plateau
8. Cultus Quadrivium

Tracklist - "Helionomicon"
1. Helionomicon
2. Anthronomicon

Line-up:
Steve Peacock - Bass / Vocals
Shelby Lermo - Guitars / Vocals
Justin Ennis - Drums

https://20buckspin.bandcamp.com/album/anthronomicon +++ https://20buckspin.bandcamp.com/album/helionomicon +++ https://www.facebook.com/profile.php?id=100063748920083

---
BLOOD RED THRONE - Worldwide Deal with Soulseller Records - New Album in 2023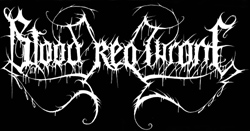 Norwegian Death Metal masters BLOOD RED THRONE have signed a worldwide deal with Soulseller Records!

After the highly acclaimed "Imperial Congregation" (2021) the band is now gearing up for their Soulseller Records debut, their 11th overall full-length album, which is due in the second half of 2023.

They state: "BLOOD RED THRONE is in constant move and is looking forward to work with Soulseller Records in 2023 marking the 25th anniversary of the band. Death metal to the masses!"

https://www.facebook.com/BloodRedThroneOfficial +++ https://www.soulsellerrecords.com

---
OLD MOTHER HELL - Double line-up change announcement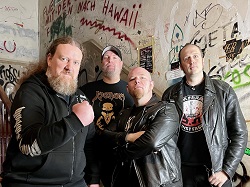 More Venom, Rush and horror films: Marco Hauser takes over the drums and Kevin Portz becomes the new singer.

"The only constant in the universe is change". This was already known by the ancient Greeks and this knowledge means that you sometimes have to say goodbye to familiar structures, but at the same time every change can also be the beginning of something bigger.

A few weeks ago Michael and Bernd informed us that they can no longer play at Old Mother Hell with the necessary enthusiasm. Michael is leaving the band for professional and time reasons, you can read about Bernd's personal reasons on his Facebook profile. We wish them both all the best for the future and thank them for the great time we were able to experience together at Old Mother Hell.

We asked around immediately and luckily we were able to find a replacement very quickly:
Marco Hauser (Bellrope, ex-Black Shape of Nexus) is our new drummer. As a die-hard Venom fan, he knows exactly how to get the drums thundering without frills to make the metal heart beat faster. Since we have known and valued him personally for decades, the job interview was limited to three beers and two horror film recommendations.

Marco: "The decisive argument was of course the beer. Apart from that, I had been toying with the idea of doing something in the more traditional direction for a long time. The boys' request came at exactly the right time and I'm happy to be part of the "Old Mother"."

Kevin Portz (Gravety) is our new front man on the mic and he immediately created facts during the first rehearsal together. Not only does he sing the Old Mother Hell songs with the necessary epic feeling, he also has a lot of pressure and power to assert himself against the heavy riffing and the rhythm section. As a Rush fan, he knows exactly how important it is to put the audience in different moods. After Kevin was able to top Marco's two horror film recommendations again, the agreement was sealed.
Kevin:

"In addition to the passion for horror films, the four of us share a preference for honest heavy metal. Since I've found Old Mother Hell great right from their beginning, I didn't have to think twice about it and accepted straight away when I was asked. I look forward to all future adventures with the boys!"

The new line-up feels great for everyone, we have similar interests, are 100% metal fanatics and it all just fits together - musically and personally.

The new line-up is as follows: f.l.t.r.: Ronald Senft (Bass), Marco Hauser (Drums), Kevin Portz (Vocals), Frank Herbold (Guitar)

We know that every lineup change is always a big break and that everyone has to get used to the new situation. At the same time, we firmly believe that the power of Old Mother Hell comes from the community, does not depend on individuals and will therefore continue to be authentic and powerful. We would be happy if you give us a chance and continue to be loyal.

We will play our first gig with the new lineup on February 18th, 2023 at the FLESH FEST 8 in Schweinfurt/Germany.

Raise the horns!

https://www.facebook.com/oldmotherhell +++ https://hammersofmisfortune.bandcamp.com/album/overtaker

---
HITTEN - Triumph & Tragedy - European Tour 2023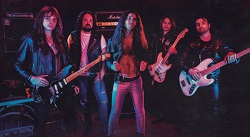 Spanish Heavy Metallers HITTEN have announced live dates for March 2023!

The band will embark on a European tour to promote their highly acclaimed current album "Triumph & Tragedy" which was released in late 2021 via High Roller Records.

HITTEN - Triumph & Tragedy - European Tour

02.03.2023 - [DE] - Hamburg, Bambi Galore
03.03.2023 - [NL] - Hengelo, Innocent
04.03.2023 - [DE] - Mönchengladbach, Projekt 42
05.03.2023 - [DE] - Stuttgart, Schwarzer Keiler
07.03.2023 - [IT] - Turin, Ziggy
08.03.2023 - [SL] - Ilirska Bistrica, MKNZ
09.03.2023 - [AT] - Innsbruck, PMK
10.03.2023 - [DE] - Augsburg, Ballonfabrik
11.03.2023 - [CZ] - Pisek, Heavy Metal Thunder Fest

https://www.facebook.com/hittenofficial +++ https://www.hrrecords.de

---
CONDENADOS - New Single / Video Clip 'Mi Maldición' revealed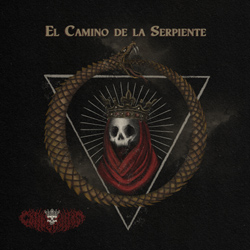 "Mi Maldición" is the second single of CONDENADOS' third album "El Camino de la Serpiente", set to be released on February 10th 2023 through Evil Confrontation Records on CD and Digital.

You can check out the new video clip from these Chilean Doom Rockers here: https://youtu.be/NIIlezoQUkU

This song is inspired by the traditional sound of 70s Blues Rock, in the likes of Pappo, Días de Blues, Wicked Lady, Sir Lord Baltimore, Pentagram, with contemporary sound and concept.

Fernando Vidal, Vocals and Guitar player comments: "The lyrics in Spanish work on different levels of perception, just like this videoclip does, since it deals with both boredom in the mundane life of a simple man, within a system in decay, and at the same time, it is a cry for light in the midst of darkness when referring to "the serpent", an esoteric symbol that represents the true essence of inner knowledge. This snake emerges from its lethargy to its ecstasy as the music changes until it becomes a powerful song of physical and spiritual liberation."

Drummer Matias Moreno comments: "This videoclip is a journey through what is known as "the dark night of the soul", the final twist that any person who wants to become self-aware must experience. This internal process called "The work of the shadows" is defined as becoming fully aware of our inner darkness to finally experience the final death of the ego trap that stands between what you think you are and what you really are. In the words of the master Carl Gustav Jung "It is not possible to awaken consciousness without pain. People are capable of doing anything, however absurd it may seem, to avoid facing their own soul. No one illuminates by imagining figures of light, but by making their darkness conscious. For me, the mind has always been a fascinating subject and from there emerges this concept that mixes regular life reality, internal mental conflict and a subconscious abstract world. Regarding the production itself, everything is 100% handmade with great friends help who have accompanied us at different times in our lives, it is a very special and personal video for us."

Fernando Vidal adds: "Trying to capture the different mental planes in a video clip is not easy, and if this tries to capture a feeling within a song it becomes even more complex, however, in this videoclip we made it possible, this is the journey towards the deepest human darkness where all the animal and visceral forces that makes us human lie. At the same time, we showcase the materialistic human face in relation to the lyrics. The inspiration comes from the experiences with life itself, from a deep reflection that makes the trip become more and more intense until reaching the climax that goes according to the music itself. It is an invitation to enter the depths of the human psyche, leaving all fears behind."

Cover artwork by The Comtesse.

Tracklist:
01. Alma Podrida
02. El Diablo
03. Condenados
04. Jinete Ácido
05. Mi Maldición
06. El Carro y la Torre
07. En el Templo
08. Humo Negro
09. La Mano del Destino
10. El Camino de la Serpiente
11. Tierra de Cementerio
12. Lucifer

https://www.facebook.com/EvilConfrontationrecords +++ https://www.facebook.com/condenadosdoom