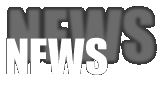 REVEL IN FLESH - New Deal & New Album in December 2019

War Anthem Records proudly announces the signing of German Death Metal monsters REVEL IN FLESH!

The band is currently in the studio to record their fifth, yet untitled full-length-album. The successor of 2016s "Emissary Of All Plagues" is scheduled for a December release.

More news to come! Watch out & Hail the Deathkult!

https://www.facebook.com/Revel-in-Flesh-304228902958414 / http://www.war-anthem.de

---
KEEP IT TRUE 2020 - Warm Up Show
CRUZ DEL SUR MUSIC and GATES OF HELL RECORDS present:

KEEP IT TRUE WARM UP SHOW

SLOUGH FEG (USA)
SANHEDRIN (USA)
VULTURES VENGEANCE (ITA)
TIR (ITA)

Turnhalle Dittigheim
23. April 2020
Doors: 07:00 pm
First Band: 08:00 pm

Tickets: https://posthalle.reservix.de/p/reservix/group/311227

Strictly limited!

Statement KIT-Team: "Due to the great demand and many years of faithful support from you, we decided, in cooperation with our friends from CRUZ DEL SUR MUSIC and GATES OF HELL Records, to make the official Warm Up on Thursday in Dittigheim a full WARM UP show with FOUR high-class bands. As a big thank you to you, we will offer the tickets for only 10 Euro (plus presale fee) Expenses Contribution. You can order these under this link. To save shipping costs you can use the Print@Home feature. At the doors ticket will be exactly 10 Euro without fees and we will keep around 50 tickets for the doors.After the bands have ended, there will be the usual Metal Disco with Thorsten MOR Hepp."

www.facebook.com/keepittruefestival

---

BEHEADED - Lyric Video Premiere - The Charlatan's Enunciation

Malta's premiere death metal outfit BEHEADED reveal a new track from their upcoming album "Only Death Can Save You", which will be released on June 14th via Agonia Records. Available as a lyric video, "The Charlatan's Enunciation" is the album's opening track, and second the single to see the light of day after "A Greater Terror".

https://youtu.be/Tv2Zw83q7K4

Forged from the darkest depths, "Only Death Can Save You" breathes violence and marches fearlessly down its death metal path. Summoning the visceral classic and the caustic edge of later death metal, the new punishing album spreads its aural horror with razor sharp precision.

"Only Death Can Save You" was recorded and mixed at Mk2 Recording Studio, run by the band's drummer, Davide Billa. The album was mastered at Hertz Studio in Poland. Cover artwork was painted by Daniel Corcuero (Nekronikon).

Tracklist:
1. The Charlatan's Enunciation
2. Evil Be To Him Who Evil Seeks
3. A Greater Terror (https://youtu.be/GHA_robKjWw)
4. Unholy Man
5. Embrace Your Messiah
6. The Papist Devil
7. Gallows Walk
8. Only Death Can Save You
9. From The Fire Where It All Began

Upcoming shows:
Summer 2019: EU tour with Incantation and Hate (dates TBA)
06.07.2019: Bäckerberg in Scharnstein @ Sick Midsummer Festival, AT
08.08.2019: Schlotheim @ Party San Open Air, DE
15.08.2019: Barth @ Barther Metal Open Air, DE
17.08.2019: St-Nolf @ Motocultor Festival, FR

www.facebook.com/BeheadedMT / www.agoniarecords.com

---

RIPPED TO SHREDS - 'Demon Scriptures' EP - New Song revealed

Californian buzzsaw assailant RIPPED TO SHREDS follows up with a new EP after the highly acclaimed debut full-length last year!

"魔經 - Demon Scriptures" will be released on June 14th 2019 via Pulverised Records and sees the band morphing into a more vicious HM-2 machine while purposefully weaving Chinese horror & folklore tales with a fresh retrospective.

A second new track, entitled "Nine Familial Exterminations", is available for streaming now at this location: https://pulverised.bandcamp.com/album/demon-scriptures

Mastermind Andrew Lee states: "In ancient China, the capital punishment for treason in which any family related to the offender, grandparents, grandchildren, inlaws, aunts and uncles, were all executed along with him. 'Nine Familial Exterminations' attempts to musically reproduce this cruel tyranny through ripping deathrash and grindcore."

The EP was produced at Subterranean Watchtower by Damian Herring (Horrendous, Blood Incantation, Sentient Horror, etc) and is garnished by a grotesquely spellbinding artwork from Velio Josto. The drums were performed by Kevin Paradis, known from his work with bands such as Benighted, Svart Crown, Melechesh or Shining, to name a few.

Tracklist:
1. 喪家 (In Mourning)
2. 江湖郎中 (Pseudoelixir)
3. 株九族 (Nine Familial Exterminations)
4. 日月神教第一節 (Sun Moon Holy Cult Part 1)

www.facebook.com/rippedtoshredsband / www.pulverised.net

---
LEATHÜRBITCH - Debut Full-Length 'Into The Night' - Track Stream available
Glam/Speed Metallers LEATHÜRBITCH will release their first full-length album, entitled "Into The Night", on May 31st 2019 via High Roller Records.

The official single "I Want What You Got" is streaming now at this location: https://youtu.be/YFYcHZaBli8

Based in Southeast Portland, Oregon, LEATHÜRBITCH were formed in 2015 and deliver a very own mixture that is unique within the confines of the current metal scene.

Tracklist:
1. Into the Night
2. L.U.S.T.
3. I Want What You Got
4. Sleaze City
5. Killing The Silence
6. I'm Insane
7. The Search
8. Killer Instinct

https://www.facebook.com/HeavyChains / www.hrrecords.de

---
TOMB MOLD - New Album 'Planetary Clairvoyance' - Details revealed
Toronto based death metallers TOMB MOLD will release their highly anticipated third album, "Planetary Clairvoyance", on 19th July 2019 via 20 Buck Spin.

The track "Infinite Resurrection" is streaming now at these locations:

https://youtu.be/x7FYTCsvzOg

https://20buckspin.bandcamp.com/album/planetary-clairvoyance

The album was recorded by Sean Pearson at Boxcar Sound and mixed / mastered by Arthur Rizk. It features a cover art by Jesse Jacobi with additional art by Lucas Korte Shoggoth Kinetics.

Tracklist:
1. Beg For Life
2. Planetary Clairvoyance (They Grow Inside Pt 2)
3. Phosphorene Ultimate
4. Infinite Resurrection
5. Accelerative Phenomenae
6. Cerulean Salvation
7. Heat Death

www.facebook.com/tombmold / www.20buckspin.com

---

STELLAR MASTER ELITE - "Hologram Temple" - Full Album Stream

German Black/Doom masters STELLAR MASTER ELITE are now streaming their new album in its entirety!

https://youtu.be/n2iy82glvbo

"Hologram Temple", the band's fourth full-length, will be out on 3rd May 2019 via Unholy Conspiracy Deathwork.

It was recorded in the band's own studio while drums, mix and mastering were done together with Markus Stock at Klangschmiede Studio E.

STELLAR MASTER ELITE consistently pursue their style of Black Metal, Doom and experimental music. Deep tuned, fuzzy guitars meet pushing rhythms and analogue synthesizers.

Orders: http://shop.ucdeath.com

Tracklist:
1. Null
2. Freewill Decrypted
3. Apocalypsis
4. Ad Infinitum
5. The Beast We Have Created
6. Agitation - Consent - War
7. Black Hole Dementia
8. The Secret Of Neverending Chaos
9. Tetragon

www.stellarmasterelite.com / www.ucdeath.com

---
IDLE HANDS - New Single "A Single Solemn Rose"
Portland heavy metal/goth act IDLE HANDS has unveiled their latest goth-tinged single "A Single Solemn Rose," which is now streaming via Metal Injection. The band's debut album, "Mana", will be released May 10th via Eisenwald.

Listen to "A Single Solemn Rose" here.

Entering the studio only four months after the release of "Don't Waste Your Time", the heavy upstarts quickly went to work crafting their first full-length record. "Mana" conjures an emotive 40-minute ride into the realms of heavy metal, new wave and goth rock, while continuing to solidify the band's unique brand of heavy music.

The album was recorded by Gabe Johnston and Zack Ohren (Machine Head), mixed by Johnston and Gabriel Franco, and mastered by the illustrious Brad Boatright (Yob, Corrosion of Conformity).

Tracklist:
1. Nightfall
2. Jackie
3. Cosmic Overdrive
4. Don't Waste Your Time
5. Give Me To The Night
6. Blade And The Will
7. Dragon, Why Do You Cry?
8. Double Negative
9. It'll Be Over Before You Know It
10. A Single Solemn Rose
11. Mana

https://www.facebook.com/idlehandspdx / www.eisenton.de

---
THE NEPTUNE POWER FEDERATION - Deal with Curz Del Sur Music - New Album in September
Cruz Del Sur Music is proud to announce the signing of Australian psychedelic rock and roll occultists THE NEPTUNE POWER FEDERATION. The label will release the band's next full-length, "Memoirs Of A Rat Queen", this September.

THE NEPTUNE POWER FEDERATION and Cruz Del Sur Music decided to join forces after the band's triumphant appearance at the 2018 installment of the Hell Over Hammaburg festival in Hamburg, Germany. Cruz Del Sur owner Enrico met the band backstage and subsequently offered them a deal. "It's a pretty cool way of getting signed," says guitarist Inverted CruciFox. "I didn't think things like that happened nowadays, but it keeps with our retro aesthetic."

Enrico adds: "I was first introduced to NPF over a year ago and I couldn't miss the opportunity to see them live at Hell Over Hammaburg last March. I must say that their show was way beyond my best expectations, their energy and vibes were something I hadn't witnessed live for a long time. Something significant happened: I went in the backstage to give my support to Sanhedrin before their show and NPF were getting off stage. When the doors opened and they stepped into the backstage a spontaneous applause rose in the small room. For me that was a sign that the band really gave everything on stage and was able to touch the audience really deeply. Seeing NPF live was an intense, overwhelming experience that I will always carry in my heart."

On "Memoirs Of A Rat Queen", THE NEPTUNE POWER FEDERATION plans to further convey the narrative which has woven their previous albums together — an intergalactic tale of time travel. "Currently we are attempting to convey the story of the Imperial Priestess's time travelling existence on earth and the various lives she has lived through human history. Occasionally we touch on her mortal enemy, the Wizzard King and his never-ending attempts to defeat her."

"Memoirs Of A Rat Queen" is currently being mixed, after which, the band will be playing several Australian festivals. Once the album is out, it will be accompanied with a handful of new music videos.

"We are very excited about increasing the reach of THE NEPTUNE POWER FEDERATION church internationally - like rock and roll missionaries," closes Inverted CruciFox. "Perhaps we will become like Scientology only with more guitars, battle jackets and drinking."

https://theneptunepowerfederation.bandcamp.com / link:www.cruzdelsurmusic.com

---
THE LORD WEIRD SLOUGH FEG - New Album Announcement - "New Organon"
"I didn't want to just 'put out another album,'" begins SLOUGH FEG vocalist/guitarist Mike Scalzi. "I remember telling people that I didn't want to do another album just to do another album, like so often happens. So, we wrote a lot of songs and only picked the best ones."

Such was the approach for SLOUGH FEG's long-awaited tenth studio album, "New Organon", which will see the light of day via Cruz Del Sur Music on June 14th, 2019 in European territories and June 21st in North America. "New Organon" also marks the recording debut of drummer Jeff Griffin (who split studio duties with John Dust) and joins Scalzi and longtime members Angelo Tringali (guitar) and Adrian Maestas (bass).

"New Organon" is another definitive statement from one of America's most enduring and unique true metal bands, whose penchant for THIN LIZZY-inspired guitar harmonies and Scalzi's timeless storytelling has turned albums such as 2005's "Atavism", 2007's "Hardworlder" and 2010's "The Animal Spirits" into proto-metal bedrocks.

Tracklist:
1. Headhunter
2. Discourse on Equality
3. The Apology
4. Being and Nothingness
5. New Organon
6. Sword of Machiavelli
7. Uncanny
8. Coming of Age in the Milky Way
9. Exegesis/Tragic Hooligan
10. The Cynic

www.facebook.com/sloughfegofficial / link:www.cruzdelsurmusic.com