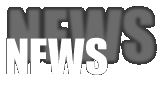 DISTILLATOR - New album "Summoning The Malicious": Details and first song revealed

Dutch Thrashers DISTILLATOR return with their second full-length: "Summoning The Malicious" will be released on 1st May 2017 via Empire Records!

The concept album, with the main focus on freedom as a whole, introduces more diversity, melody and character than its predecessor and offers elements that go even far beyond the Thrash Metal genre. It was recorded in the band's own studio, mix and mastering were done by Dennis Köhne (Sodom, Melechesh, Exumer, etc).

A lyric video for the track "Estates Of The Realm" is available at this location: http://youtu.be/u7uFI4IE2C4

Since the release of their crushing debut "Revolutionary Cells" (2015), the trio is considered as one of the most important newcomers in the Dutch scene – not only because of their excellent music, but also regarding their energetic live shows.

Tracklist:
1. Blinded By Chauvinism
2. Mechanized Existence
3. Estates Of The Realm
4. Summoning The Malicious
5. Enter The Void
6. Algorithmic Citizenship
7. Stature Of Liberty
8. The King Of Kings
9. Megalomania

https://www.facebook.com/DISTILLATORNL

---
REVEL IN FLESH - "Casket Ride" video unleashed

German Death Metallers REVEL IN FLESH proudly present another video clip for their highly acclaimed new album "Emissary Of All Plagues", which was released in December 2016 via Cyclone Empire.

Join the "Casket Ride" here: https://youtu.be/gI58PrzlNjU

The clip was premiered by Metal Hammer (GER) and Nocleansinging.com.

---
HELL:ON - New videoclip available

Ukranian Death-Thrashers HELL:ON are pleased to introduce their new video "Filth", which was shot last summer in the "cradle" of the Ukrainian spirit: the Khortytsia National Sanctuary, with the support of the Museum of History of Zaporizhzhya Cossacks.

Check it out at this location: https://youtu.be/prt0-NTHQXk

Filming took place on the territory of the Scythian burial complex.

---
DEVIL - New album "To The Gallows" announced for April - Details and first song revealed

Norwegian Doom-Rockers DEVIL are back with their third full-length album!

"To The Gallows" will be released on April 21st 2017 via Soulseller Records on CD, limited LP (black and red vinyl versions) and digitally. The successor to 2013's "Gather The Sinners" was produced in cooperation with Stein Roger Sund at Black Dimension Studios. The cover art was created by Kim Holm.

A video clip featuring studio footage and the title track is available at this location: https://youtu.be/4NKOaTNEJ8c

The band comments: "Bands always say that their newest effort is their greatest. We say fuck that. This is a heavy rock album, and it's up to the listener to decide how good it is. We're darned proud of it, though, and think it sums up the first era of Devil pretty good, with maybe our most heavy metal parts so far, but still building around The Riff, the main ingredient in any heavy metal song writing. We like to think we've come a long way these years, and are happy to end our first trilogy with this album. We're more of a band than ever, and joint efforts have made further improvements to the band. We'd say this is an album still for fans of Black Sabbath, Pentagram, Witchfinder General, etc, but also touching into the 1981 NWOBHM quite a bit, especially on the title track."

Tracklist:
1. To The Gallows
2. Trenches
3. Dead Body Arise
4. Regulators
5. Reaper's Shadow
6. Peasants & Pitchforks
7. Jumping Off The Edge Of Time
8. David & Goliath
9. Cemetery Still

https://www.facebook.com/Devilband

---
PATRIA - New song "Heartless" available

"Heartless", another new song of PATRIA's upcoming album, is available for streaming now exclusively at these locations:

Deaf Forever (GER), Friedhof Magazine (E), Kaaos (FIN) and Horns Up (F).

"Magna Adversia" will be released on 3rd March 2017 via Soulseller Records

---
VENENUM - New song premiere

German Death Metal band VENENUM strike with their debut full-length entitled "Trance of Death" - coming on 17th March 2017 via Sepulchral Voice Records. The album presents VENENUM on a new level of brutality and contains new & never before heard layers of darkness.

Germany's Deaf Forever Magazine premieres a new track, "Cold Threat", exclusively here: www.deaf-forever.de/songpremiere-venenum

---
CONDOR - Norwegian thrashers premiere track of new album

'Riders Of Violence', the second song from Condors upcoming album entitled "Unstoppable Power", is streaming now at this location: https://condornorway.bandcamp.com/track/riders-of-violence

"Unstoppable Power" will be released on 28th April 2017 via High Roller RoRecords - be prepared for 8 tracks of thrashing death!

---
NIDINGR - New song "Heimdalargaldr" unleashed

"I am of nine mothers the offspring, of sisters nine am I the son - I am Heimdallr the White God!!!"

Norwegian Black Metallers NIDINGR present their 4th beast-single entitled "Heimdalargaldr" at this location: https://youtu.be/dwvi86Wdsnc

It is the 4th single from the upcoming album "The High Heat Licks Against Heaven" which will be released on 10th February 2017 via Indie Recordings.

---
MAGNET - New video available - Debut album out now on Soulseller Records

To celebrate today's release of their debut "Feel The Fire", Italian rockers MAGNET proudly present a video clip for the album's title track.

Plunge into their magical mixture of high energy 70's Blues and Rock'n'Roll here: https://youtu.be/x7SxNblpYYo

MAGNET was founded in the first half of 2016, led by the bassist of Psychedelic Witchcraft, Riccardo Giuffrè, who is taking over guitars and vocals here. "Feel The Fire" is released and available now via Soulseller Records on Digipack-CD, limited Gatefold-LP and in digital formats. Another song, "Buried Alive With Thee", is streaming at this location: https://youtu.be/05kglXdQZzMy

---
MORAST - New song available

Today, Germany's black doom hopefuls MORAST premiere a track from their debut album "Ancestral Void". The album will be released in spring via Totenmusik / Van Records.

Have a listen to "Crescent" at this location: https://youtu.be/7u7RZRX_V7g