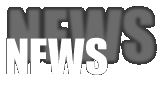 UNIVERSE 217 - New album announcement

The new, fourth album of Universe217 is called "Change", and it is going to be released on CD & LP by Ván Records throughout Europe, on Friday, March 18th.

A first song entitled "Rest Here" is available at this location: youtu.be/0vF9oiLNUAI

This album reveals once again the adventurous spirit of this band, proving that for Universe217 heavy music does not fit in little boxes. Frequently used terms like doom, post rock/metal, drone, psych, atmospheric, ambient etc. are not regarded by this Greek foursome as "protective shells" under which it can feel complacent about its music, but more like "creative playgrounds" where Universe217 can express freely, experiment or even confront genre limits and standards. This specific mentality combined with the band's baritone, heavy sound and the outstanding voice of female singer Tanya, results in a highly distinctive, personal music style. Once you have listened to Universe217, you cannot confuse them with any other band; and this is truly rare in contemporary music reality.

Tracklist:

1. Undone
2. Counting Hours
3. Here Comes
4. Rest Here
5. Burn
6. Call
7. Change

www.facebook.com/pages/Universe217/128661547232566

---
PARASIT – New song available

The second full-length of Swedish crustpunk outfit PARASIT, that arose from the ashes of legendary UNCURBED, is called "A Proud Tradition Of Stupidity" and will be released on April 22nd, 2016 via Cyclone Empire on CD and LP. The vinyl-version will include a bonustrack and a slightly different cover.

The album features guest vocals on "The Market Sets" and "Money Slave" by Jocke Hammare (MEANWHILE, PRICE OF SILENCE) and an artwork of up-and-coming German painter WÆIK, who already worked for bands like WOUND, F41.0, KETZER, HORN, OBSCURE INFINITY, CONTAMINATION or DESASTER.

Check out the first D-Beat missile entitled "At Whatever Cost" at this location: youtu.be/9VeoqgNCJcI

---
RAGNAROK - Third new song available

Norwegian black metal tyrants RAGNAROK have revealed a third new song in anticipation of their forthcoming album "Psychopathology", due out on March 25th via Agonia Records. The track "Dominance & Submission" is available for streaming via Bandacmp, at this link:

agoniarecords.bandcamp.com/track/dominance-submission

"Psychopathology" will be the first album in RAGNAROK's history that doesn't feature founder Jontho on drums. Having taken over the role of frontman, his place behind the drum kit is taken by DAUDEN drummer Malignant, who joined the band in 2014. The follow-up to 2012's "Malediction" was recorded in Endarker Studio and produced by Marduk's bassist, Devo. The cover artwork was made by Marcelo Vasco (Slayer, Machine Head, Dimmu Borgir).

---
MONOLITH - New Album + New Video

German Doom-Rockers MONOLITH will release their second album entitled "Mountain" on March 18th, 2016 through Final Gate Records.

They have just released a video for the new song "Vultures", which you can check out at this location: youtu.be/9mj6CbyOxLE

Like the debut "Dystopia" (2014), "Mountain" was recorded live in the studio to capture the spirit and dynamics of a concert and presents a more varied side of the band as they are playing as a quartet nowadays.

Tracklist:
1. Mountain
2. Vultures
3. Standing Tall
4. High Horse
5. Moonshine Medication
6. Lies & Deceit
7. Tide
8. Blackbird

www.facebook.com/Monolith.doomrock

---
OCTOBER TIDE - Details for their new album "Winged Waltz" revealed

Acclaimed melodic Doom/Death Metal experts, OCTOBER TIDE, have announced details regarding their forthcoming 5th studio album, titled "Winged Waltz". Set to be released on April 22nd via Agonia Records, the record will feature eight brand new tracks and cover artwork prepared by Albin Högbom.

Tracklist:
1. Swarm
2. Sleepless sun
3. Reckless abandon
4. A questioin ignite
5. Nursed by the cold
6. Lost in rapture
7. Perilous
8. Coffins of november

Alexander Högbom (vocals) commented on "Winged Waltz": "This is undoubtedly the best and most emotionally charged material October Tide has created, in my opinion. I know how much hard work Fredrik (guitars) has put into making this album and you can really feel the thought behind it all. I almost injured myself physically and was close to pass out a couple of times during the recording of the vocals. I gave it all to match the intense music and those powerful lyrics and I'm very happy with the result".

The successor to "Tunnel Of No Light" (2013) has been recorded, mixed and mastered in Wing Studios (Demonical, Centinex, Diabolical) in Sweden and produced by Sverker Widgren.

---
DARK FOREST announces new studio album

UK traditional Heavy Metal band DARK FOREST will hit the studio again in April 2016 to record "Beyond the Veil", the follow-up of their highly acclaimed "The Awakening" release.

For the album artwork the band has successfully hired the skills of Duncan Storr, known for having worked and produced some beautiful artworks for Skyclad, Rage, Hawkwind, Elixir etc.

The album is set to be released in late summer 2016 via Cruz Del Sur Music.

---
Gates Of Hell Records - New signing: TYFON'S DOOM

Gates Of Hell Records is proud to announce the signing of TYFON'S DOOM!

TYFON'S DOOM is a one-man band from Finland that brings to the table an obscure and unpolished style of traditional heavy metal. Tommi Varsala, the man behind this project, was able to capture the original spirit of metal like only a few other bands nowadays.
Though you can definitely hear a lot of influences in his music, such as Iron Maiden, Mercyful Fate, early Metal Church and more, TYFON'S DOOM sounds incredibly fresh and personal. With brilliant songwriting, great guitar work and gritty vocal style Tyfon's Doom will bring you back to a time when you were discovering amazing new bands by looking through the metal LPs at your local record store.

"Yeth Hound" will be released in late April/early May on limited compact disc and vinyl and will include the "Demo '15" as bonus tracks.

"Yeth Hound" is digitally available at this location: tyfonsdoom.bandcamp.com

Gates of Hell Records is a sub-label of Cruz Del Sur Music devoted to the old spirit of heavy metal a particular aversion for fashion, trends and contamination.

---
SVARTTJERN - "Dødsskrik" details and new song revealed

SVARTTJERN's new and fourth album "Dødsskrik" will be released on April 29th 2016 via Soulseller Records on CD, limited vinyl and in digital versions.

Expect nothing but True Norwegian Black Metal!

A first track entitled "All Hail Satan" is already available at these locations: youtu.be/YnXhg8iIRSs & soundcloud.com/svarttjern-1/all-hail-satan

SVARTTJERN, formed in 2003, will make their next live appearances at Black'n'Thrash Inferno in Essen, GER (https://www.facebook.com/BlackNThrashInferno) and Maryland Death Fest in Baltimore, USA (http://www.deathfests.com/event/mdf-2016), and were also just invited to this year's edition of renowned Party San Open Air (http://www.party-san.de).

Tracklist:
1. Intro
2. All Hail Satan
3. Admiring Death
4. Blessed Flesh
5, Det River I Meg
6. Whispers And Prayers
7. Stars And Death
8. Dødsskrik
9. Hengivelse Til Døden
10. Acid Dreams

www.facebook.com/svarttjern

---
PSYCHEDELIC WITCHCRAFT - Album details revealed

The debut album of Italian occult-doom-rockers PSYCHEDELIC WITCHCRAFT, entitled "The Vision", will be released on April 29th 2016 through Soulseller Records on CD, limited vinyl and in digital versions.

A first song is already available - check out the "Magic Hour Blues" official lyric video at this location: youtu.be/gvSDMdmOf5Y

PSYCHEDELIC WITCHCRAFT is a project fronted by an Italian doomstress named Virginia Monti. The band was formed in March 2015, living through the imaginary of occult and witchcraft with psychedelic colors and emotions, inspired by the sounds and the pictures of an almost lost era. The EP "Black Magic Man" was released on vinyl in July and sold out in less than 10 days.

Tracklist:
1. A Creature
2. Witches Arise
3. Demon Liar
4. Wicked Ways
5. The Night
6. The Only One That Knows
7. War
8. Different
9. Magic Hour Blues

www.facebook.com/PsychedelicWitchcraft

---
RIMFROST - New video available - Album details revealed

Swedish black-deathers RIMFROST have unleashed a new video and therefore another new track from for their third and self-titled album which will be released on March 25th 2016 via Non Serviam Records.

Check out the clip for "Witches Hammer" at this location: youtu.be/yOV38jD56g4

Formed back in 2002, the three-piece band explores a variety of styles within the genres of black and death metal and delivers a refined blend of dark melodies, crushing riffs and technical percussion.

Another new song, the album opener "As The Silver Curtain Closes", can be heard at the label's bandcamp page: non-serviam-records.bandcamp.com/album/rimfrost-rimfrost

"Rimfrost - Tracklist:

1. As The Silver Curtain Closes
2. Saga North
3. Beyond The Mountains Of Rime
4. Dark Prophecies
5. Ragnarök
6. Cold
7. Witches Hammer
8. Frostlaid Skies

www.facebook.com/Rimfrostofficial / www.non-serviam-records.com