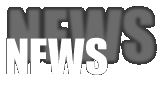 EXHUMATION - New Album "Eleventh Formulae" - Details & Trackstream revealed

Indonesian Death Metallers EXHUMATION proudly announce their new album "Eleventh Formulae" - to be released on February 28th 2020 via Pulverised Records!

With their third full-length, once again engineered under the helm of Devid Salasughi and featuring art illustrations by B. Mors, EXHUMATION unveil a terror-storm of feral and nihilistic sounds.

The opening track "Mors Gloria Est" is streaming now at this location: https://youtu.be/TtLeP6Ub6E4

Wild abandon meets calculated precision!

Tracklist:
1. Mors Gloria Est
2. Inferno Dwellers
3. Formulae I: Malediction Bells
4. Grandeur Dawn
5. Vicious Ecstasy
6. Arcane Dance
7. Formulae II: Ironheart Rapture
8. Ominous Chants
9. Blood Trails
10. Perdition Spells
11. Formulae III: Eleventh Vessel

www.facebook.com/exhumationdevotee +++ www.pulverised.net

---
REVEL IN FLESH - New Videoclip - "The Hour Of The Avenger"
German Death Metallers REVEL IN FLESH have published a video for the titletrack of their upcoming new album "The Hour Of The Avenger"!

https://youtu.be/14M8DKBVI40

"The Hour Of The Avenger" will be released on December 6th 2019 via the band's new label home War Anthem Records. It was mixed and mastered by Dan Swanö at Unisound Studios and features an amazing cover artwork Juanjo Castellano once again.

A lyric video for "Blood Oath" is available at this location: https://youtu.be/i92BFCpQBSQ

Hail the Deathkult!

Tracklist:
1. The Hour Of The Avenger
2. My Trial
3. Blood Oath
4. The Nihilistic Nothingness
5. Sky Burial
6. Deathblow
7. Pervitin Speed Kill
8. The Wayfarer
9. Skull Sacrifice
10. The Nightbreed
11. Rock Out (Motörhead Cover)

www.revelinflesh.com +++ www.war-anthem.de

---
CARONTE - "Hypnopyre" Video Premiere
Ván Records proudly announces the highly anticipated fourth full-length of Italian Heavy Acid Doomers CARONTE, set for a release on December 6th 2019!

After two years since the end of the first magic trilogy regarding the shaman aspects of the works of Aleister Crowley, "Wolves Of Thelema" brings a huge change regarding sound and vibes. The introduction of a second guitar and several synth related to the lyrics treating forces and cosmic entities mark a new era for the band. Produced by Jaime Gomez Arellano at Orgone Studios (Paradise Lost, Ghost, Cathedral, Ulver,…) and adorned with an amazing artwork by Italian artist Alessandro Canu, CARONTE deliver their most atmospherical and evocative album yet.

A video clip for the track "Hypnopyre" is available here: https://youtu.be/UDVmo7Zmmn4

Tracklist:
1. Wolves of Thelema
2. 333
3. Hypnopyre
4. Queen of the Sabbath
5. Amalantrah Sonata
6. Quantum Ecclesia
7. Black Hole Dawn
8. Starway to the Cosmic Fire

www.facebook.com/ferociailluminata +++ www.van-records.de

---
DIE KRUPPS - "Vision 2020 Vision" is out now
"Vision 2020 Vision", the new album of electro/industrial metal pioneers DIE KRUPPS, is out now via Steamhammer/Oblivion/SPV!

A video for the title track is available here: https://youtu.be/7zxUZ2c47Dw

Tourdates & Tickets: https://www.diekrupps.com/tour

DIE KRUPPS have so far operated between these different poles – EBM/industrial and grooving metal – although their focus may have shifted. While "The Machinists Of Joy" (2013) emphasised the electronic element and their most recent album "Metal Machine Music" (2015) featured brutal metal sounds, "Vision 2020 Vision" is a concentrate of the band's ground-breaking period between 1992 and 1997, the ultimate, perfect amalgamation of two musical worlds which DIE KRUPPS brought together back then.

"Vision 2020 Vision" is a concept album: music, artwork and lyrics are inextricably linked, they fuel and cross-fertilise each other. The world of Engler and Dörper is monochromatic and grim, but the imminent world they see through their lens, ought to, and indeed must, frighten you. In all this, DIE KRUPPS's themes are as topical and relevant as ever: "Extinction Time" and "Vision 2020 Vision" describe our world on the edge of the abyss. Chaos and violence rule the streets, governments are powerless. The great flood will come, wash everything away and leave nothing but darkness. "Alllies" and "Fuck You" are directed overseas, where egotism, borders and ruthlessness are dictated from the very top while Europe looks on passively, turning into a compliant minion. "Human" is a reckoning with the whole human race which has been regressing for several decades. Civilisations increasingly turn into hordes of wild, murderous barbarians.

www.diekrupps.com +++ http://www.spv.de

---
KARG - New Track & Tourdates revealed - Project feat. HARAKIRI FOR THE SKY vocalist
AOP Records proudly presents a new song of Austrian project KARG!

"Irgendjemand wartet immer" : https://youtu.be/k7j1IcBHRhc

The track is taken from the upcoming new album "Traktat" which will be released on February 7th 2020. KARG was founded back in 2006, originally as a one-man project, by J.J. of HARAKIRI FOR THE SKY and offers a furious mixture of Atmospheric Black Metal and Post Rock with influences also taken from other different genres.

Furthermore, they announce a release tour with The Spirit & special guests. This will be the only club show tour for KARG in the near future - don't miss it!

07/02/2020 - Oberhausen - Helvete
08/02/2020 - Erfurt - From Hell
09/02/2020 - Hamburg - Bambi Galore
10/02/2020 - Berlin - Nuke Club
11/02/2020 - Nürnberg - Golden Nugget

"Traktat" - Tracklist:
1. Irgendjemand wartet immer
2. Jahr ohne Sommer
3. Stolperkenotaphe
4. Alaska
5. Abgrunddialektik
6. Alles was wir geben mussten
7. Grabcholerik
8. Tod, wo bleibt dein Frieden?
9. Nichts als Schatten (Bonus Track // Bonnie Prince Billy Cover)

www.facebook.com/kargband +++ http://www.aoprecords.de

---
INTO COFFIN – "Unconquered Abysses" – Album Announcement & Track Stream
Terror From Hell Records proudly announces the second full-length from Germany's dwellers of the deepest pit, INTO COFFIN!

With "Unconquered Abysses", to be released on November 29th 2019, the trio creates a churning maelstrom of burdensome blackness. While keeping their approach and sound untouched, the final result is even darker than before.

Extensive song lengths are one of the band's trademarks and the new album is no exception: expect 4 tracks in 75 minutes of uproarious aural assault!

Get a first impression here with "Unconquered Light of Nothingness": https://youtu.be/M3DyF7T6xKY

Let the horrific void consume you! Blackened Doom Death!

Tracklist:
1. Antediluvian Flames
2. Unconquered Light of Nothingness
3. Catacombal Echoes from AB.ZU.
4. Archetype for the Total Ruin

www.facebook.com/IntoCoffin +++ www.tfhrecords.com/terrorfromhell

---
SENTIENT HORROR - New Track Stream "Cemetery Slaughter"
US Death Metallers SENTIENT HORROR have unleashed another song from their upcoming sophomore full-length "Morbid Realms"!

Check out "Cemetery Slaughter" at these locations: Youtube +++ Bandcamp

"Morbid Realms" will be released on November 29th, 2019 via Testimony Records (Europe) and Redefining Darkness Records (USA).

Juanjo Castellano Rosado was enlisted to bring "Morbid Realms" to life with his stunning artwork, while Dan Swanö (Unisound Studios) was in charge of the mix and mastering duties.

The opening track "Call of Ancient Gods" is streaming here: https://youtu.be/lwjc86c3_f8

Founder, vocalist and lead guitarist Matt Moliti states: "Through the writing process, 'Morbid Realms' became a much more serious, angry, mature, and aggressive sounding album than our debut, 'Ungodly Forms'. I wanted to recall the unexpected song arrangements and more complicated structures of the classic early 90s death metal albums. Lyrically, the album incorporates more otherworldly horror, inspired by authors like Clive Barker and HP Lovecraft."

Testimony Records will be offering multiple formats / variants - pre-orders: https://testimonyrecords.bigcartel.com/products

* Limited Black / Gray Swirl Vinyl (100 copies worldwide)
* Limited Black / Yellow Swirl Vinyl (150 copies worldwide)
* Limited Transparent Blue / Green / Pink Splatter Vinyl (150 copies worldwide)
* Black Vinyl (175 copies worldwide)
* CD Digipak
* Digital

Tracklist:
1. Call of Ancient Gods
2. Bound to Madness
3. Sworn to the Dead
4. Reanimated
5. Ripped From Hell
6. Loss of Existence
7. Black Wings of Delirium
8. Obsessive Killing Disorder
9. Morbid Realms
10. Cemetery Slaughter

www.facebook.com/sentienthorrorofficial +++ www.facebook.com/testimonyrecords

---
TERRIFIANT - Deal with Gate Of Hell Records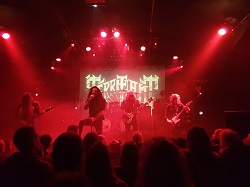 Belgian throwback metal miscreants TERRIFIANT are the latest addition to the Gates Of Hell Records roster! The label will issue the band's debut full-length in February 2020.

As the story goes, TERRIFIANT was formed when garrulous, rough-housing troublemaker guitarist ZZ Slop met a "mysterious sleazeball" by the name of Lord Terrifiant at a festival parking lot. The two proceeded to hash out their idea for a metal band that would commit itself to the "ways of old and forgotten metal gods of yore." Enter TERRIFANT.

The band's lineup was eventually rounded out in 2018 after scouring every back alley, dive bar and street corner in their native Brussels, eventually landing the services of Alcoloic (drums), SlimeValdi (guitars) and Sniffany Baggs (bass). Terrifiant, appropriately enough, found their sound by mixing the rawness of NWOBHM and early U.S. metal, along with strong nods to metal from the Far East. The result is an uncompromising offering to the metal gods backed with a "fist full of rock 'n' roll attitude and seriously bad intentions."

To date, TERRIFIANT has just a self-titled demo released via Messe Noir to their credit, which can be streamed below. A seven-inch version is coming soon.

(Photo Credit: Sam Barhd)

www.facebook.com/terrifiantmetal +++ https://www.gatesofhellrecords.com

---
TOWER - New York City Metal Brigade joins Cruz Del Sur Music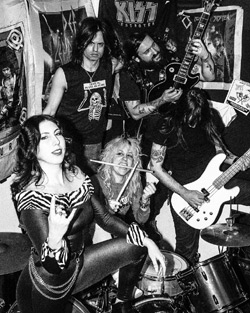 Cruz Del Sur Music is proud to announce the signing of New York City's own TOWER! The band's sophomore full-length will be released in mid 2020.

Formed in 2015, TOWER plays a brand of classic, traditional metal inspired by legends such as JUDAS PRIEST and SCORPIONS, further propelled by the imitable, almost Pat Benatar-esque vocals of Sarabeth Linden. To date, TOWER has one studio album to their credit, 2016's self-titled, as well as this year's "Tomorrow & Yesterday" EP.

Shortly after the release of the video for "Run For My Life", multiple record companies came calling for TOWER, including Cruz Del Sur. What sealed the deal for TOWER and Cruz Del Sur, though, was the good word put in by some of the label's existing bands.

"We're close friends with Nate Honor and Jim Hunter, whose bands SANHEDRIN and TWISTED TOWER DIRE are/were on Cruz Del Sur," says guitarist James Danzo. "We heard so many good things about Cruz that it was pretty clear from the beginning which route we should take. In the few years we've been a band, we've learned not to rush into things and to be very deliberate, but we know we made the right choice!"

TOWER will fill up the rest of 2019 with occasional live duty, but the priority remains to get ready for their forthcoming second studio album. Danzo says "lack of material has never been a problem" for TOWER: The band has three songs leftover from the "Tomorrow & Yesterday" session, as well as another cut that has already been aired live.

"Unlike the last two releases which took forever in spaced-out sessions from weekend to weekend, we plan on blocking out 7-10 days of studio time and doing it as a concise and complete project like a band would do in the old days. Onward and upward!"

https://www.facebook.com/TOWERnyc +++ www.cruzdelsurmusic.com

---
(DOLCH) - New Track Stream
Mysterious entity (DOLCH) has revealed another new track from the upcoming new album "Feuer"!

"Halo (Afraid Of The Sun)" is available at this location: https://youtu.be/6mpbrTeXlZk

"Feuer" is the first of a three part album cycle, entitled "Feuer, Nacht & Tod" in its entirety, and will be released on November 15th 2019 on 12" vinyl, digipack CD and in digital formats via Ván Records and Totenmusik. It was produced by Michael Zech and mastered by V. Santura at Woodshed Studios.

The advance single "Psalm 7" is streaming here: https://youtu.be/SZWK6yUydHE

Be prepared for atmospheric and sustained music for the heart, soul and brain!

"Feuer" - Tracklist:
1. Burn
2. Halo (Afraid Of The Sun)
3. A Funeral Song
4. A Love Song
5. Psalm 7
6. Mahnmal
7. Feuer

www.van-records.de +++ www.dolch-band.com +++ www.totenmusik.com