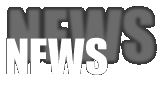 HORNS OF DOMINATION - Album Announcement + Trackstream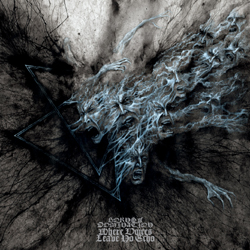 HORNS OF DOMINATION return at last! 6 years after their rehearsal demo, which resulted in a string of reputable shows and festivals, HORNS OF DOMINATION will finally release their debut album 'Where Voices Leave No Echo" on October 22nd 2021 through Sepulchral Voice Records.

Featuring 8 songs which raise the band's musicality to a new level. The filth and bestiality displayed on the demo give way to a brilliance and virtuosity within. Breathing an absolutely oppressive energy over 36 minutes, full of intoxication, rage and trepidation, HORNS OF DOMINATION manage to put together all the indispensable ingredients for a grand Black/Death Metal album: Mania & madness, tension & atmosphere, frenzy & melody. A manifesto of excess, suckled at the breast of Mother Darkness where your shredded dreams of humanity and a better world are served on a platter of bloody skins and sharp strings!

Elevated by an outstanding earthy and highly professional production in this disdainful world of compression and plastic and refined through mastering by Brad Boatright (Audiosiege), "Where Voices Leave No Echo" is perfected through artwork by Ernst Morsch (Discordia Graphics). You'll die here, in solitude!

"No Beyond (For No One )" - Trackstream: Youtube +++ Soundcloud +++ Bandcamp

Tracklist:
1. No Beyond (For No One)
2. Vanish
3. Untamed
4. Oscillating
5. Cold Breath
6. Where Voices Leave No Echo
7. Die Here, In Solitude
8. Throne of Ecstasy

http://hornsofdomination.de +++ www.sepulchralvoice.de

---
EXTREME COLD WINTER – New Album "World Exit" via Hammerheart Records – Details and Trackstream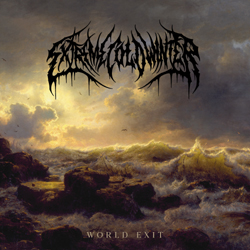 Hammerheart Records proudly announces the debut full-length of EXTREME COLD WINTER!

"World Exit" will be released on 15th October 2021 on CD, LP and digitally.

The album's opening track, "Animals In Wintertime", can be checked out at these locations: https://youtu.be/J0kZaimOe68 +++ https://extremecoldwinterhhr.bandcamp.com/album/world-exit

EXTREME COLD WINTER was started in 2009 by A.J. van Drenth, who earned his wings for being the guitarist/vocalist in bands as Temple, Beyond Belief and Beast of Revelation. He teamed up with Drummer Seth Van de Loo (Severe Torture, Centurian, Cthuluminati) and as a vocalist extraordinaire they were joined by Pim Blankenstein, frontman of long-running Dutch Doom/Death band Officium Triste. Six years ago the band finally unleashed a five tunes killer EP named "Paradise Ends Here" that received excellent reviews in the international underground scene and created a lot of anticipation for a full-length album.

"World Exit" defines the true essence of gloomy and dismal extreme metal music – prepare for a very heavy sounding slab of Dutch old school Death/Doom!

Tracklist:
1. Animals in Wintertime
2. Time Space World
3. Permafrost Entombment
4. The Sea Taketh
5. Pharmakia
6. Serpent's Seduction
7. Cursed Like Cain

Line-up:
Pim Blankenstein - Vocals
A.J. van Drenth - Guitars
Seth van de Loo - Drums
Hans Pieters - Bass (Session)
Carsten Altena - Keyboards (Session)

www.facebook.com/Extreme.Cold.Winter +++ www.hammerheart.com

---
TUMBA DE CARNE - Debut Album "Decatexis // Perpetuo Altar" via Lavadome Productions - Details & Trackstream revealed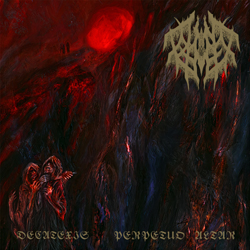 Lavadome Productions proudly announces the debut full-length of Argentinian Extreme Metallers TUMBA DE CARNE!

"Decatexis // Perpetuo Altar" will be released on September 24th 2021 on CD, MC and in digital formats. It was produced by the members themselves with a final analog mastering performed by Andrea P. of Ad Nauseam in MSTR Sound Studio.

This gargantuan album has emerged by combining multiple elements from Death Metal's most prominent subgenres and offers five tracks of abrasive, tripping soundscapes of pulsating heaviness and overall musical dichotomy.

For a first impression, check out the track "Odian" at this location: https://youtu.be/FX7LVz1mc1M

Pre-orders: https://store.lavadome.org +++ https://lavadome.bandcamp.com/album/decatexis-perpetuo-altar

Tracklist:
1. Errar
2. Herida
3. Odian
4. Ulcera
5. Ciego

www.facebook.com/Tvmbadecarne +++ www.facebook.com/lavadome

---
WALDGEFLÜSTER - New Album "Dahoam" via AOP Records - Lyric Video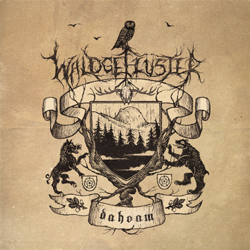 AOP Records proudly announces the 6th full-length album of German Black Metallers WALDGEFLÜSTER!

"Dahoam" will be released on September 24th 2021 on CD, LP and digitally. It was mixed and mastered by Markus Stock and is adorned with a cover artwork and illustrations by Benjamin König.

A lyric video for the track "Im Ebersberger Forst" is available here: https://youtu.be/6KNwJRbMqvE

WALDGEFLÜSTER shows an individual mix of melancholic and nature-bound topics. The project, which was founded in autumn 2005, renders homage to Black Metal and its complexity with every note and every word of the lyrical songs.

10 years after the last concept album "Femundsmarka", which dealt with the insights one can find while traveling abroad in the nature, "Dahoam" will be its mental follow up and deal with the different aspects of home. Written and sung completely in Bavarian dialect, it marks a search for the soul of this place called home. Embedded in the pictures and metaphors of the beautiful Upper Bavarian landscape, it is intended to be a universal treatise for everyone who is thinking about the different ideas of home.

Tracklist:
1. A Taglachinger Morgen
2. Im Ebersberger Forst
3. Am Stoa
4. Am Tatzlwurm
5. In da Fuizn
6. Mim Blick aufn Kaiser
7. Am Wendelstoa

https://www.facebook.com/BlackMetalWaldgefluester +++ https://artofpropaganda.bandcamp.com/album/dahoam

---
OSI AND THE JUPITER - New Trackstream "In Death (Carry Me Home)"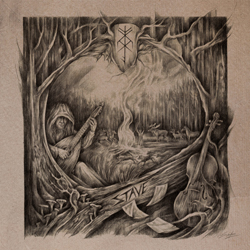 Appalachian neofolk stalwarts OSI AND THE JUPITER have premiered the new track "In Death (Carry Me Home)" at heavily trafficked web-portal Invisible Oranges. Featuring Michal Krawczuk of By The Spirits, the track is the second to be revealed from the band's highly anticipated fourth album, "Stave", set for international release on August 27th 2021 via Eisenwald.

https://www.invisibleoranges.com/osi-and-the-jupiter-premiere-2

On their fourth full-length OSI AND THE JUPITER provide listeners with a unique journey through the delicate sounds of what may have been believed to be long lost, allowing for a truly immersive experience that is informed by the innate mysticism still dwelling beneath the surface of their native Appalachian region of eastern Ohio.

In essence, this album serves as a soundtrack to times long forgotten and a form of spirituality that transcends conventional modern religion, allowing the listener to be transported to a realm they may have never been aware of, but that is nevertheless immediate and engrossing. The custom artwork for Stave serves as the ideal visual component for the audio journey OSI AND THE JUPITER have created.

"Stave" was recorded in Odinic Studios by OSI AND THE JUPITER, while Greg Chandler of Priory Recording Studios provided a gentle hand in some audio mixing and performed mastering duties.s.

Cover artwork, courtesy of Natalia Nowacka / Extinct Sacrif.

Tracklist:
1. To Reap What Has Sown
2. Stave
3. Cosmic Creation Through Primordial Void
4. Folk Of The Woods
5. Wights - Feat. Anilah
6. Old Ways
7. Inner Flame
8. Mountain Shamanism
9. In Death (Carry Me Home) - feat. feat. Michal Krawczuk of By The Spirits
10. Eihwaz (The Beating Heart of Yew)
11. Appalachia
12. Nights in White Satin (Moody Blues cover)

www.facebook.com/osifolk +++ www.eisenton.de

---
EMISSARY OF SUFFERING - New Trackstream/Video & Pre-orders - "Mournful Sights"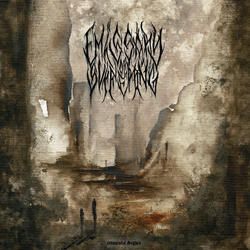 Death Metallers EMISSARY OF SUFFERING have published another song from their upcoming debut full-length "Mournful Sights"!

A video for the title track is available at this location: https://youtu.be/IoPpmxb4adw

The album will be released on 24th September 2021 via Cold Knife Records on vinyl and in digital formats. It was mixed and mastered by Jens Ballaschke at 3rd Alliance Studio and features a cover artwork created by Evelyn Steinweg.

Pre-order options: https://coldkniferecords.bandcamp.com/album/mournful-sights

EMISSARY OF SUFFERING came into existence through the members' lifelong love for metal. Having grown up with bands like Iron Maiden, Death and Dismember, but also political hardcore/punk, their mission statement is to pay tribute to those who came before them without losing forward thinking. The project's first release is a thrashing Death Metal album, pulling from the bands that changed the members' lives, musically. Lyrically and thematically it deals with a world they see emerge more and more into a moloch of inhumane policies and right-wing narratives. This is their way of trying to understand. Sending eight missiles into the hearts of the beasts.

Tracklist:
1. Total Void
2. Rope
3. Mournful Sight
4. Samaritan
5. Privilege
6. Abbatoir
7. Enemies of Reality
8. Cura Animarum Suprema Lex

https://emissaryofsuffering.bandcamp.com +++ www.facebook.com/coldkniferecords

---
RYGHÄR - Debut Album "Thurmecia Eternal" via Rafchild Records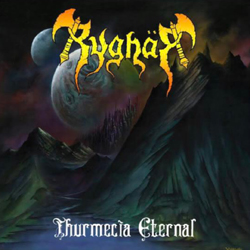 Rafchild Records is immensely proud to announce the release of "Thurmecia Eternal", the debut album of Epic Metallers RYGHÄR!

Hailing from the wild hills of Texas that inspired Robert E. Howard to craft his tales of Conan of Cimmeria, RYGHÄR has drunk deep from the same well, quaffed the mead of poetry and laboured long over the forges of true steel. "Thurmecia Eternal" is the first fruit of their endeavours.

Rafchild Records will release the album on CD on 23rd of September 2021, with a vinyl release to follow later, while Wrought Records will release the cassette version of this masterpiece.

So sharpen your swords and axes and prepare to join RYGHÄR in their quest, this coming Equinox!

Teaser: https://youtu.be/Z9tQAwbEJcg

Tracklist:
I - A Castle, a Still Lake, a Forest, And a Valley Deep
II - Cair Vasturhaf: A Flaming Sunset on the Parapets of the King of the Western Sea
III - A Desperate Plan on the Field of Battle
IV - We Make for the Deeping Pass
V - A Baleful Wind Cries Above the Ziggurat Esoternium
VI - Temple of the Crystal Spire (feat. ENCLOAKED)
VII - Hammers in the Halls of the Deep
VIII - In a Land Where the Sun Never Sleeps
IX - The Witching Blade

www.facebook.com/ryghartx +++ www.facebook.com/rafchild.records

---
QRIXKUOR - "Poison Palinopsia" - Teaser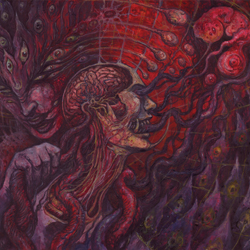 A sampling of the insanity that is "Poison Palinopsia" by QRIXKUOR!

https://youtu.be/zuBgQze74YU

The recrudescent scourge of QRIXKUOR returns to unleash its debut full-length album, entitled "Poison Palinopsia", to be released on August 13th 2021 in conspiracy with Invictus Productions in Europe and Dark Descent Records in the United States. Following 2016's enigmatic "Three Devils Dance" MLP, "Poison Palinopsia" is a sordid wound in reality's distorted veil that spent 5 restless years aching for a blade to grant it life.

Recorded, mixed and mastered by Greg Chandler at Priory Recording Studios in Birmingham, England and with cover art contributed once again by the inimitable Daniel Corcuera, the album is a furious and fanatically channeled tempest of feral energy, synonymous in its nightmarish aural attack that seeks to chisel avenues to black inner worlds - a truly fitting soundscape for man's current state of despondent dissonance.

A 48 minute, 2 part labyrinthine descent into the demented depths of the divine, "Poison Palinopsia" is less a listening experience and more a voyage - a summoning to scale the treacherous terrains of merciless mountains of madness. The images remain with the light long slain…

Tracklist:
1. Serpentine Susurrus - Mother's Abomination
2. Recrudescent Malevolence - Mother's Illumination

www.facebook.com/qrixkuor +++ www.invictusproductions.net

---
HITTEN - New Single / Video "Eyes Never Lie" - New Album via High Roller Records in November 2021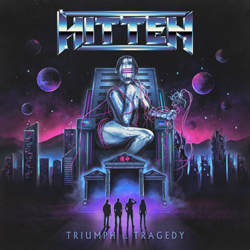 HITTEN, the classic Heavy Metal force from Southern Europe, have announced their new and fourth effort!

"Triumph & Tragedy" will be released via High Roller Records on 26th November 2021.

The new album showcases an evolution that takes the band to a closer sound to the US Hard and Heavy from the 80s with guitar riffs that could match the magic of guitar heroes such as George Lynch or Paul Gilbert. About the vocals, it is definitely hard to find a singer who hits the high octaves the way the singer Alexx Panza can do, clean and melodic with an outstanding quality that will delight the ears of fans of bands such as Firehouse, Crimson Glory, Queensrÿche or Riot. "Triumph & Tragedy" establishes HITTEN as one of the best Heavy Metal bands nowadays!

As a first appetizer they present the single "Eyes Never Lie", together with a video directed by 2112 Producciones, at these locations: https://youtu.be/r4gnkgpotwQ +++ https://open.spotify.com/album/5Emx3ikRikviAl1JtKIkyU

The band comments: "After what we all have experienced in 2020 it feels great and gratifying to finally be able to show you 'Eyes Never Lie', the first single of our upcoming new album 'Triumph & Tragedy'. We have been working all the last year on every detail of this record. It represents a whole new step into the band sound and we really can not feel more proud of the final result. For the mix process we have joined forces again with Javier Félez from Moontower Studios who did an outstanding mix job followed by the great mastering job of Patrick W Engel (Temple of Disharmony). 'Eyes Never Lie' sums up pretty well what you will find in the whole record: big drum sound, heartbeat bass lines, great guitar riffs and solos by the 'Terror Twins', all spiced up with stunning vocal melodies."

The cover artwork was created by Marc Schoenbach (Sadistart Designs) and the back cover and booklet graphics have been made by Dani Meseguer (Bloodyart Designs).

Tracklist:
Built To Rock
Eyes Never Lie
Meant To Be Mean
Hard Intentions (Secret Dancer)
Ride Out The Storm
Core Of The Flame
Under Your Spell
Light Beyond The Darkness
Something To Hide
Triumph & Tragedy

www.facebook.com/HITTENOFFICIAL +++ www.hrrecords.de

---
TENTATION - Debut Full-Length "Le Berceau Des Dieux" via Gates Of Hell Records - Details & Trackstream revealed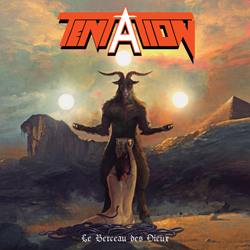 Nearly a decade in the making, France's TENTATION emerge with their first full-length album, "Le Berceau Des Dieux", a throwback to the glory days of 1980s metal - with vocals sung entirely in French!

The album will be released on September 24th 2021 via Gates Of Hell Records on CD, LP (strictly black vinyl), tape and in digital formats.

The first single, "Le Couvent", can be checked out here: https://youtu.be/EpFNvedSBCQ

Instruments for "Le Berceau Des Dieux" were tracked this past February and March at Record It Studios in Perpignan, France, with additional refinements taking place at the band's own studio, L'art ou Cochon. The album was mixed and mastered at Moontower Studio in Barcelona, Spain by Javi Félez Rodriguez.

Translated as "The Cradle of the Gods", "Le Berceau Des Dieux" delves deep into TENTATION's interest in mythology and ancestral legends. Throughout the album's running order, TENTATION balances Maiden-like gallops with high-wire guitar solos, pairing them with the fluid delivery of Rôhée. It is a combination like any other in the classic metal scene at the moment - sent to metalheads directly from the heart of the Occitanie region of France!

Guest Vocals on "Heavy Metal": Patrice Le Calvez (Titan), Iron Jérémy (Iron Slaught) and Jey Deflagratör (Hexecutor). Cover artwork by Carlos Palma Cruchaga.

Tracklist:
1. L'Exode
2. Le Couvent
3. La Chute Des Titans
4. Interlude
5. Le Taureau D'Airain
6. Conquérants
7. Baldr
8. Blanche
9. L'Enfant De Gosthal
10. Heavy Metal

www.facebook.com/tentationfrance +++ www.gatesofhellrecords.com