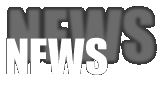 TURIA - Full Album Stream "Degen van Licht"
Dutch black metallers TURIA proudly present their highly anticipated third album, "Degen van Licht", in its entirety at Metal Injection. It will be released via Eisenwald (CD&LP) and Haeresis Noviomagi (MC) on February 28th 2020.

Cavernous reverbs evoke great depths and heights, while analog delays reminisce the phantasmal rays of the sun. The years of playing live across Europe since TURIA's last album "Dede Kondre" are revealed in an increased complexity of songwriting. Taking cues from mid-era Bathory to early Hawkwind, moving between ferocious sonic avalanches and churning dirges, "Degen van Licht" is sure to expand Turia's idiosyncratic style of black metal into new territories.

The album is once again produced, recorded, and mixed by TURIA themselves with assistance of longtime collaborator M. Koops. A greater clarity in the production is enhanced by the tasteful mastering courtesy of Greg Chandler at Priory Recording Studios.

Tracklist:
1. I
2. Merode
3. Met Sterven Beboet
4. Degen Van Licht
5. Storm
6. II
7. Ossifrage

www.eisenton.de +++ www.facebook.com/haeresisnoviomagi

---

WOMBBATH - New Single revealed - "From The Beggars Hand"

Swedish Deathers WOMBBATH have unleashed a second song from their upcoming fourth full-length "Choirs Of The Fallen".

"From The Beggars Hand" is available for streaming here: Youtube +++ Bandcamp +++ Spotify

"Choirs Of The Fallen" is the first album featuring the band's revamped line-up and was mixed by Tomas Skogsberg at the legendary Studio Sunlight. It will be released on March 6th 2020 via Soulseller Records on CD, limited vinyl versions and digitally. The cover artwork was created by Benny Moberg (Sufficiently Studios).

Refuel your chainsaws!

Tracklist:
1. Fallen
2. Crawling From The Pits
3. We Shall Remain
4. A Sweet Taste Of Death
5. From The Beggars Hand
6. Void
7. A Vulgar Declaration
8. Wings Of Horror
9. Choirs Of The Damned
10. In A Cloak Of Anger

www.facebook.com/Wombbath +++ www.soulsellerrecords.com

---
TULUS - New Trackstream "Hel"
Norwegian Black Metallers TULUS, consisting of members of Sarke and Khold, have published a second track from their upcoming new album "Old Old Death"!

"Hel" is streaming now at these locations: Youtube +++ Bandcamp +++ Spotify

The band's sixth full-length will be released on March 6th 2020 on CD, limited vinyl versions and digitally via Soulseller Records. It was recorded and mixed at H-10 Productions by Lars Erik Westby with the assistance of Per Kristian Schjønsby and mastered in Sonic Train Studios by Andy La Rocque.

Expect 10 dark, cold, groovy Black Metal tracks that will hit your nerves like the black plague. Eerie & unique!

Tracklist:
1. Hel
2. Jord
3. I havet hos Rån
4. Flukt
5. Folkefall
6. I hinmannens hånd
7. Grunn grav
8. Ild til mørkning
9. Villkjeft
10. In memoriam

https://www.facebook.com/TULUSband +++ www.soulsellerrecords.com
&nbsp
---
NERVE SAW - Debut Album via Testimony Records - Details & Trackstream
Testimony Records proudly announces the signing of Finnish Death Metallers NERVE SAW!

The band's debut album, entitled "Peril", will be released on March 27th 2020 on CD, vinyl (with a differently colored cover) and in digital formats.

"Peril" combines the no-nonsense approach of early punk albums to gnarly, brain melting death metal. It is an unstoppable bulldozer of a record, with obvious crossover potential. Imagine At the Gates playing GBH, or Carnivore and you start getting there. It was recorded, produced and mixed by Javier Félez (Graveyard, Teitanblood) at Moontower Studios, mastered by Mikko Saastamoinen / Transistor Media (Hooded Menace, Solothus) and features an outstanding artwork by Raúl Fuentes / Mörtuus-Art.

For a first impression check out the song "Last Verse for the Buried" at these locations: Youtube +++ Bandcamp

Pre-orders: https://testimonyrecords.bigcartel.com/products

Tracklist:
1. A Fool
2. Life Goes On... Not
3. No Lead
4. The Red Line
5. Ghosts in Dialogue
6. Empty Heart
7. Nails
8. Last Verse for the Buried
9. P.I.A.T.
10. The Eye of the Golem
11. Wolves of the 80's

www.facebook.com/Nerve-Saw-101834354696011 +++ www.facebook.com/testimonyrecords

---

IMPIETY - New Album Announcement - "Versus All Gods"

Finally unleashed via Evil Dead Productions / Shivadarshana: "Versus All Gods" - the anticipated 9th full armageddon manifesto from Asia's most notorious Godz of War IMPIETY!

Ten tracks of uncompromising, lightning fast Black Death Metal savagery that mocks and scorns mankind, spits fire and fury unto the face of useless deities, and bludgeons pathetic civilisation to dust. Nothing is spared! The Grand Kovenant of Kaos of 30 long and brutal years, exalts IMPIETY second to none when it comes to their metal to the bone attitude, diehard dedication to the unholy art of desecration, long and hard touring destroying continents across the planet.

Recorded, mixed and mastered in Bialystok, Poland at Hertz Studio with both Wojtek & Slawek Wieslawski. Hellustration by the infamous Jenglot Hitam. Guest appearances by Wenceslas Carrieu (Necrowretch) and Henriette Bordvik (Abyssic).

Digi-CD & Limited Deluxe DigiBox available on 20th January 2020: https://www.edp-store.com

"Azazel" - Official Lyric Video: https://youtu.be/Vic1IfIvrL8

Tracklist:
1. Intro: Kommand IX
2. Reigning Armageddon
3. Djinn Of All Djinns
4. Barbarian Black Horde
5. Azazel
6. Inviktus Satanikus
7. Terror Occult Dominion
8. Dajjal United
9. Interstellar Deathfuck
10. Magickal Wrath

https://www.facebook.com/impietyofficial

---
PORTA NIGRA - New Lyric Video "Die Augen des Basilisken"
German Black Metallers PORTA NIGRA have premiered their third and final single, "Die Augen des Basilisken", taken from the forthcoming album "Schöpfungswut".

A lyric video is available at this location: https://youtu.be/cjBv2KeUog0

The track is also streaming on these platforms: Bandcamp +++ Spotify

"Schöpfungswut", the band's third full-length, will be released on January 17th 2020 via Soulseller Records.

It leads PORTA NIGRA back to the roots of more straight-forward, furious and monumental Black Metal art of the glorious 90s era. While musically not comparable to its eclectic predecessors, "Schöpfungswut" still contains lyrical traces of their decadent and fin de siècle-inspired atmosphere, which the outfit became known for. The production was handled by Markus Stock.

Tracklist:
1. Die Kosmiker
2. Das Rad des Ixion
3. Die Augen des Basilisken
4. Die Entweihung von Freya
5. Unser Weg nach Elysium
6. Schöpfungswut

www.facebook.com/PortaNigraBand +++ www.soulsellerrecords.com

---

SVARTTJERN - New Single "Frost Embalmed Abyss"

Norwegian Black Metallers SVARTTJERN have unleashed a third and final single, "Frost Embalmed Abyss", taken from their upcoming fifth full-length album "Shame Is Just A Word".

The track is streaming now at these locations: Youtube +++ Bandcamp +++ Spotify

The successor to the highly acclaimed "Dødsskrik" (2016) will be released on January 17th 2020 through Soulseller Records.

Enter SVARTTJERN's dungeon of shame and embrace the madness!

Tracklist:
1. Prince of Disgust
2. Ment til å Tjene
3. Melodies of Lust
4. Ta dets Drakt
5. Frost Embalmed Abyss
6. Ravish Me
7. Bonded by Blood
8. Shame is Just a Word

www.facebook.com/svarttjern +++ www.soulsellerrecords.com

---
STALLION - New Album "Slaves Of Time" - Details & Songstream revealed
Following their "Mounting The World"-EP, which hit the underground scene in 2013 like a bombshell, two smashing LPs ("Rise And Ride" & "From The Dead") and countless shows all across Europe, Southern German powerhouse STALLION is now returning with its third full-length "Slaves Of Time"!

Uncompromisingly old school in every aspect, STALLION hold up their successful tradition and plow ahead through all traditional varieties of Heavy Metal. From Classic Speed ​​Metal over to groovy Hard Rock riffing and merciless Thrash attacks: it's all there! But they are also still breaking new grounds - this time for example with the 7-minute epic power ballad "Die With Me".

"Slaves Of Time", self-produced by the band and mixed by Marco Brinkmann (Hellforge Studio), will be released on February 28th 2020 via High Roller Records.

A first track entitled "Kill The Beast" is streaming now at this location: https://youtu.be/Iarj6IX5xiA

Let's wake the Demons, it's time to reload!

Tracklist:
1. Waking The Demons
2. No Mercy
3. Time To Reload
4. All In
5. Brain Dead
6. Die With Me
7. Merchants Of Fear
8. Dynamiter
9. Kill The Beast
10. Meltdown

www.facebook.com/heavymetalstallion +++ www.hrrecords.de

---
THEN COMES SILENCE - Signing with Oblivion/SPV - New Album "Machine" announced for March 2020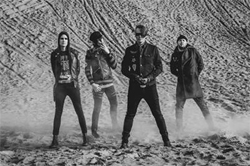 Stockholm gothic rock/post punk act THEN COMES SILENCE, one of the currently most important bands of their genre, have signed with SPV/Oblivion! The arrival of the new studio album "Machine" has been announced for March 13th 2020, with the lead single "We Lose The Night" to be available on 10 January 2020 for digital download/streaming and more singles to follow.

Soon after the album release, the band surrounding vocalist/bassist Alex Svenson is also scheduled to embark on an extensive tour, including a number of festival shows, among them the M´era Luna in August 2020.

At the same time, THEN COMES SILENCE are ready to introduce their new line-up. Along with Svenson and drummer Jonas Fransson, guitarists Mattias Ruejas Jonson and Hugo Zombie complete the band. Jonson used to play with A Projection, Zombie toured as a guest/temporary musician of Then Comes Silence with Fields Of The Nephilim, and was a member of Spanish group Los Carniceros del Norte.

Svenson on the recording deal with SPV/Oblivion: "As a band, you need partners who firmly believe in you. After Oblivion A&R manager Gero Herrde had come to see our show at the New Waves Day in May 2019, we knew that we'd be in good hands with him and his label." Herrde is also extremely happy with his latest signing: "We've been following the positive development of Then Comes Silence with great interest for years and are delighted that they will release their new album Machine on SPV/Oblivion next March."

www.facebook.com/thencomessilence +++ www.spv.de

---
DEAD KOSMONAUT - New Album "Gravitas" - Details & Trackstream revealed
Sweden's DEAD KOSMONAUT proudly announce their sophomore full-length "Gravitas"!

The album will be released on January 31st 2020 via High Roller Records.

DEAD KOSMONAUT serve up a variety of styles and song structures and display such an array of influences as to keep even the most discriminating metal fan as happy as a dog with two tails. Such is their mastery!

A lyric video for the stunning opening track "Black Tongue Tar" is available now at this location: https://youtu.be/mLAMhhBbH9o

The Swedes opened their account with "Expect Nothing" in 2017, and followed it up with the "Rekviem" mini-LP in 2019. With a settled line-up consisting of band founder Mattias Reinholdsson on bass, vocalist Pelle Gustafsson (NIFELHEIM), guitarists Fredrik Folkare (UNLEASHED & FIRESPAWN) and Pär Fransson and drummer Henrik Johansson, DEAD KOSMONAUT are largely based in Stockholm.

Mattias states: "I have tried to put together a strong line-up for the band and I am confident that 'Gravitas' illustrates that. It's more of DEAD KOSMONAUT. It's wider and deeper. The heavy stuff is really heavy and the melodic stuff is even more melodic."

Tracklist:
1. Black Tongue Tar
2. Iscariot's Dream
3. Vanitatis Profeta
4. The Spirit Divide
5. Hell / Heaven
6. Gravitas
7. Dead Kosmonaut - Part I
8. Dead Kosmonaut - Part II

www.facebook.com/Dead-Kosmonaut-179075279238707 +++ www.hrrecords.de