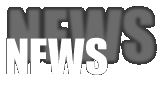 SENTIENT HORROR - New Album "Rites Of Gore" via Testimony Records - Details and Video Clip revealed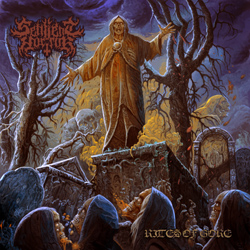 Testimony Records proudly announces the third full-length album of New Jersey based Death Metallers SENTIENT HORROR!

"Rites Of Gore" will be released on April 22nd 2022 on CD, LP and digitally. It was mixed by Jonny Pettersson at Studio Unbound, Sweden and mastered by Dan Swanö at Unisound Osterby, Germany. The cover artwork was created by Juanjo Castellano Rosado.

The first single / video clip, "Till Death Do Us Rot", can be checked out here: https://youtu.be/ncuk9SX0blI

Pre-orders: https://testimonyrecords.bandcamp.com/album/sentient-horror-rites-of-gore

Once again, with the help of Redefining Darkness Records (N. America) and Testimony Records (Europe), SENTIENT HORROR are gearing up to release their third full length album "Rites Of Gore," a record that twists, turns, molds, and deconstructs the listener on a lucid journey through the macabre and the magnificent.

Frontman and creative mastermind Matt Moliti says: "I started writing 'Rites Of Gore' around the fall of 2020. The pandemic really had an effect on me mentally. I became very pessimistic and misanthropic over people's inability to cooperate and do the right thing in the face of a global crisis. That headspace resulted in a record that is overall more direct and brutal than our previous album, 'Morbid Realms'."

Early listeners to the record report that this is SENTIENT HORROR at their most deadly. Progression and retrospection balance on a rotting carcass while the soundtrack to a war rages all around. Do not make the mistake of being an innocent bystander. The band returns to classic themes of the undead and murderous slashers. Join them in their tales of blood gargling gore as they melt your face off with punishing riffs and finely honed songs.

Tracklist:
1. A Faceless Corpse
2. Obliteration of Souls
3. Swamp Burial
4. Rites of Gore
5. Splitting Skulls
6. Descend to Chaos
7. The Grave is my Home
8. Till Death Do Us Rot
9. The Eyes of Dread

link:www.facebook.com/sentienthorrorofficial +++ www.facebook.com/testimonyrecords

---
ERIC WAGNER - First single from posthumous solo album "In The Lonely Light Of Mourning"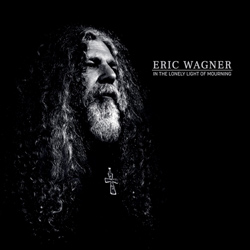 The first single from former TROUBLE singer Eric Wagner's posthumous solo album, "In The Lonely Light Of Mourning" has been revealed.

Check out ""Maybe Tomorrow" at this location: https://youtu.be/TDxWg92ikSs

Pre-Orders: https://tinyurl.com/yybxfk47 (CD) +++ https://tinyurl.com/2p95uud9 (LP)

Recorded at Alpha Sound Services and Aardvark Recording, "In The Lonely Light Of Mourning" was completed and delivered to Cruz Del Sur Music a month before Eric's untimely passing. Initially scheduled for a November 2021 release, Cruz Del Sur Music — in cooperation with Eric's manager, Mike Smith — agreed to move the release date to March 2022 to give it the attention it deserves.

The solo endeavor — a longtime goal of Eric's — serves as a fitting testament to one of doom metal's most respected voices. Eric tapped former TROUBLE/current BLACKFINGER drummer David Snyder to help him assemble the album's eight cuts. Along the way, Eric brought in some of his favorite musicians as guests — including past and present members of TROUBLE, BLACKFINGER, THE SKULL, LID, PENTAGRAM, DEATH ROW and PLACE OF SKULLS.

According to Snyder, the origins for "Maybe Tomorrow" had been kicking around for quite some time.

"The pre-chorus part was definitely influenced by Chuck Robinson's old band, THIS TORTURED SOUL which at that time, I had the pleasure of playing second guitar for a few shows," he says. "That influenced things for sure. The verses and descending single note parts were Eric's suggestions and the main riff was originally just single notes. And, just before recording, Eric wanted it heavier, so I added the low droning open note and asked what he thought and in true Eric form, he calmly said, 'That's it. It's a jam.'

"On the first rough mixes you can hear him say it when the song started while he did the vocals, which definitely brought a smile every time I heard it," Snyder continues. "The songs' style ended up being a cool full-circle thing with Chuck and I and being fans of Eric's music, who greatly influenced our own styles. Add in Lothar Keller's stunning solo and Ron Holzner's badass bass and it rounded the whole track out rather well, I have to say."

"It's very interesting hearing this tune now that Eric has gone to the other side," adds Keller. "Call it premonition or whatever someone's take on it is — you can hear it in his voice and it will definitely hit you. I am honored to have been a part of Eric's last album and his legacy will continue to live on in the hearts of many!"

The aforementioned Robinson played a vital role on "The Lonely Light Of Mourning". Robinson wrote "Isolation" and "Wish You Well" and co-wrote "Rest In Peace" with Snyder. He also played rhythm guitars on every song except "If He Lost It All" and played bass on "Wish You Well".

"The groove and vibe on 'Maybe Tomorrow' is insane!" says Robinson. "It's just a killer riff with great drive. Dave is such a great remember. I remember Eric was very adamant how he wanted the feel to be. Eric's lyrics were so personal to him. He was a master with words, hidden meanings and messages. Only he knew for sure…"

Tracklist:
01. Rest In Place
02. Maybe Tomorrow
03. Isolation
04. If You Lost It All
05. Strain Theory
06. Walk With Me To The Sun
07. In The Lonely Light Of Mourning
08. Wish You Well

www.cruzdelsurmusic.com +++www.facebook.com/cruzdelsurmusic

---
LUNAR BLOOD - Debut Album "Twilight Insurgency" via Pulverised Records - Details & Trackstream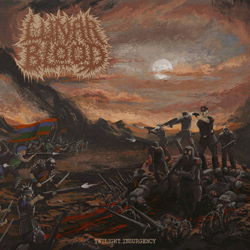 New Jersey HM-2 assassins LUNAR BLOOD will release their debut album "Twilight Insurgency" via Pulverised Records. It is scheduled for February 18th 2022 on CD format; a release date for the vinyl version will be announced at a later point.

"Twilight Insurgency" is an unbridled force of demented Hardcore dabbling in the ethos of Death Metal, soaked in the dark subconscious views of the world.

It was engineered and mixed by Scot Moriarty at Backroom Studios (Sunrot, Heavy Sigh, Unhinge, etc) and mastered by Brad Boatwright at Audio Siege (Trap Them, Gatecreeper, Full Of Hell, etc). The artwork was done by German illustrator Misanthropic Art (Bell Witch, Asphyx, Chapel Of Disease, etc).

"Wrath March" - Official Track Stream: https://youtu.be/Uo6iaWqpxWg

Tracklist:
1. Purified Rot
2. The Hammer
3. Gastrointestinal Industrial Complex
4. Ululating In The Depths
5. Wrath March
6. Parliament Of Trees
7. Gnawed
8. God Of The Trainwreck
9. Pig Hunter

www.facebook.com/lunarbloodnj +++ https://www.pulverised.net

---
SEPULCHRAL - Worldwide Deal with Soulseller Records - Debut Album in February 2022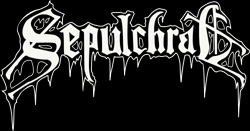 Spanish death metal maggots SEPULCHRAL have inked a worldwide deal with Soulseller Records!

Their debut album "From Beyond The Burial Mound" will be unleashed on February 25th 2022 on CD, LP and digitally.

The band comments: "We are glad to work with a label that released albums from a lot of personal favorite bands, we are very pleased to be part of their catalog and we look forward to further collaboration!"

More info and tunes of death will follow very soon so keep your dead eyes peeled!

Hailing from the Basque country of Spain, the wretched entity called SEPULCHRAL crawled out of the coffin in 2016. Main composer, Dusk, gathered some ghouls to deliver an unrelentless form of putrid metal of death in the form of 2 demos and one EP. Now SEPULCHRAL arise from the tomb with their first full-length, packed with catchy, putrid, crusty death metal that will make you jump from your coffin

Line-up:
Dusk - Bass / Vocals
Gaueko - Vocals
Gorka - Guitars / Drums

www.facebook.com/sepulchraldeathmetal +++ www.soulsellerrecords.com

---
KOMODOR - "Nasty Habits" - New Video Clip revealed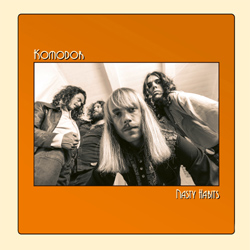 French rockers KOMODOR have revealed another song from their upcoming debut full-length!

Check out the video clip for the album's title track, "Nasty Habits", at this location: https://youtu.be/2hlutQ3Whbs

The third and final single is also available on all usual streaming platforms now.

"Nasty Habits" will be released via Soulseller Records on December 17th 2021 on CD (digipack), LP (limited black and opaque orange vinyl) and digitally. It was recorded & mixed at TAF Panoramix Studio and mastered by Jim Diamond.

Get ready for a full dose of psychedelic, garage and blues infested rock!

Pre-order options: https://soulsellerrecords.bandcamp.com (World) +++ https://soulsellerrecords.aisamerch.com (Americas)

Tracklist:
1. Give Up
2. Believe It
3. Set Me Free
4. Just An Escape
5. Mamacita
6. Nasty Habits
7. Heavy Maria
8. Debt City
9. Through The Highway
10. Washing Machine Man
11. Moondrag

www.facebook.com/KOMODORBAND +++ www.soulsellerrecords.com

---
HITTEN - New Single / Video Clip - "Something To Hide"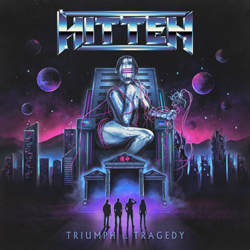 Spain's classic Heavy Metal force HITTEN has revealed another single from their upcoming new album, "Triumph & Tragedy"!

A video clip for "Something To Hide" is available at this location: https://youtu.be/HKipMJUzoTA

"Triumph & Tragedy" will be released via High Roller Records on November 26th 2021.

The band's fourth full-length showcases an evolution that takes the band to a closer sound to the US Hard and Heavy from the 80s with guitar riffs that could match the magic of guitar heroes such as George Lynch or Paul Gilbert. About the vocals, it is definitely hard to find a singer who hits the high octaves the way the singer Alexx Panza can do, clean and melodic with an outstanding quality that will delight the ears of fans of bands such as Firehouse, Crimson Glory, Queensrÿche or Riot. "Triumph & Tragedy" establishes HITTEN as one of the best Heavy Metal bands nowadays!

The cover artwork was created by Marc Schoenbach (Sadistart Designs) while the back cover and booklet graphics have been made by Dani Meseguer (Bloodyart Designs).

Tracklist:
1. Built to Rock
2. Eyes Never Lie
3. Meant to Be Mean
4. Hard Intentions (Secret Dancer)
5. Ride Out the Storm
6. Core of the Flame
7. Under Your Spell
8. Light Beyond the Darkness
9. Something to Hide
10. Triumph & Agony

www.facebook.com/HITTENOFFICIAL +++ www.hrrecords.de

---
MIRROR - Deal with Cruz Del Sur Music - New Album "The Day Bastard Leaders Die" announced for spring 2022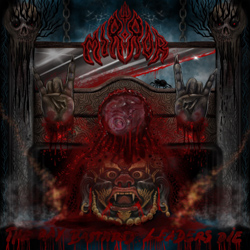 Cruz Del Sur Music is proud to announce the signing of multi-national classic occult metallers MIRROR! The label will release the band's third full-length, "The Day Bastard Leaders Die", in spring 2022.

Formed in 2015 by former ELECTRIC WIZARD bassist Tas and vocalist Jimmy Mavrommatis, MIRROR released their self-titled debut the same year. Their 2019 "Pyramid Of Terror" follow-up was hailed for its energetic blend of NWOBHM and 70s proto-rock, particularly Mavrommatis's high-wire vocal delivery and the band's deft use of twin-guitar melodies. MIRROR soon found itself a new record deal when guitarist Nikolas Moutafis contacted the Cruz Del Sur Music brass and inquired about a partnership.

"We are happy and excited about signing with Cruz Del Sur," says Tas. "The label's ownership loved the songs on 'The Day Bastard Leaders Die'. We started recording the album last year but had a few delays because of COVID. Somehow, we made it. Our producer is my good friend, Costa Costopoulos, and he's based in Athens and did a fantastic job."

MIRROR, which is rounded out by drummer Daniel Georgiou and second guitarist Dino, had a tall order following "Pyramid Of Terror". But, according to Tas, "The Day Bastard Leaders Die" should surpass its predecessor in more ways than one.

"Overall, it's a heavier and faster album than 'Pyramid Of Terror'. This was not intended, but a lot of frustration came out when we were composing the songs. The album is in the same vein as the ones before, though, and it's still classic, raw heavy metal."

www.facebook.com/mirrorheavymetal +++ www.cruzdelsurmusic.com

---
ADAMANTIS - New EP "The Daemon's Strain" in Spring 2022 via Cruz Del Sur Music - First Single revealed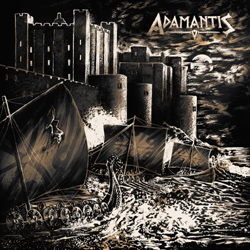 Hot off the heels of their 2020 "Far Flung Realm" full-length, emerging Massachusetts power metallers ADAMANTIS will release a four-song EP, entitled "The Daemon's Strain", next spring via Cruz Del Sur Music.

Today the band premieres "Storm The Walls", the EP's opening track, at this location: https://youtu.be/TZfweKVmAIs

ADAMANTIS started work on "The Daemon's Strain" in late 2020 when all live activity was on hold due to the global pandemic. The unplanned break from shows afforded the band additional time to compose and fine-tune the material, which finds ADAMANTIS hitting their full Euro power metal-influenced stride, replete with anthemic choruses, melodic interplay and epic, gallant song constructs.

"We had one song recorded during the 'Far Flung Realm' sessions that did not make it to the album," says the band. "So, we decided to start from scratch and rework the song completely. Jeff Taft re-worked the riffs and, on a stormy night, the lyrics came together and here is how 'Storm the Walls' was born. We believe this is a fantastic metal anthem and will be part of all our live performances. 'Dark Moon Goddess' is completely new. 'Thundermark 'is the oldest song we composed and was originally included in our self-released debut EP with our former vocalist Ashley Caval at the lead. We decided to re-record it with Jeff Stark and give it a fresh approach. Finally, 'House Carpenter', while a cover, is really the centerpiece of 'The Daemon's Strain'. It's the song we worked most of the time on and thought more about, with the intention to create an epic metal take on this ancient Scottish song.'"

Drums and vocals for "The Daemon's Strain" were tracked at Kennedy Studios in Burlington, Massachusetts with producer/engineer Steve Aliperta; all instruments were laid down at the respective home studios of Pelchat, Estrada and Taft. The making of "The Daemon's Strain" EP marked new territory for the band — the EP was created not only behind the momentum of "Far Flung Realm", but also with the support of Cruz Del Sur Music.

"'Far Flung Realm' opened us to a wide audience, but we have a lot more to offer!" says the band. "While 'Far Flung Realm' was originally written as a self-release, 'The Daemon's Strain' was conceived and created completely under the label's wing, which allowed us to focus our efforts on further developing our sound. We believe that listeners will hear many more epic elements here than in 'Far Flung Realm', as well as some interesting excursions into dark, atmospheric passages."

Pelchat and Taft left the band and are now focused on their other projects. Cody has reactivated his CURSE GUARD project and begun the writing process for their debut, while Taft will soon be releasing his first LP with his newly formed band. In spite of these changes, the waning months of 2021 will find ADAMANTIS continuing live show activity in support of "Far Flung Realm" with the new lineup that includes the super talented Teddy Shao on guitar. To go one better, the band has already started thinking about songwriting for the second LP.

"We have a nice set of performances lined up, including support to national touring acts like UNTO OTHERS, live streaming events and appearances at U.S.-based festivals," concludes the band. "We also hope to bring our live set to Europe at some point and are discussing options. On the creative side, we are working on new material for a full-length album with the new input Teddy brings. We will probably spend 2022 writing and polishing this third release while delivering the best cuts out of 'Far Flung Realm' and 'The Daemon's Strain' on stage."

"The Daemon's Strain" - Tracklist:
1. Storm The Walls
2. Dark Moon Goddess
3. Thundermark
4. The Daemon's Strain (House Carpenter)

www.facebook.com/adamantisband +++ www.cruzdelsurmusic.com

---
MALIGNANT ALTAR - Debut Album "Realms Of Exquisite Morbidity" via Dark Descent Records - Details & Trackstream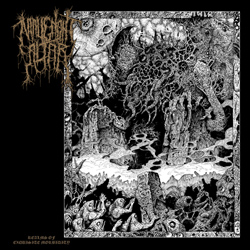 Dark Descent Records have announced the release date for the debut full-length from Texan Death Metallers MALIGNANT ALTAR!

"Realms Of Exquisite Morbidity" will be released on December 10th, 2021 on CD, MC and digitally. Vinyl will follow shortly later.

A first track, Rite of Krasue, has been premiered at this location: https://youtu.be/Gk1-wCB-P04

With two demos under their belt since the inception in 2018, MALIGNANT ALTAR have been crafting the most fetidly obscene album imaginable and offer a malignantly mesmerizing riff-scape. They have flavor in their death - which knows when to add flare or just ride out some obliterating groove til the neck is granulated from headbanging.

Artwork by Lucas Korte.

Tracklist:
1. Channeling Impure Apparitions
2. Usurping the Pantheon Crown
3. Belial Rebirth
4. Realms
5. Ceremonial Decapitator
6. Rite of Krasue

https://malignantaltar.bandcamp.com +++ https://darkdescentrecords.com

---
KHNVM - New Album "Portals To Oblivion" via Neckbreaker Records - Details & Trackstream revealed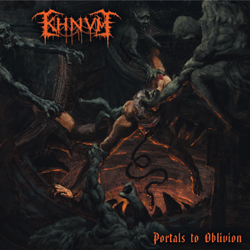 Pulverizing Old School Death Metal from Germany / Bangladesh! KHNVM have revealed a first track from their upcoming new full-length, "Portals To Oblivion", which will be released via Neckbreaker Records on December 17th 2021.

Check out "Heretic Ascension" at this location: https://youtu.be/Tsi1o12iJpc

Spawned in the vein of death, KHNVM (pronounced as Kha-noom) manifests aural chaos and destruction through offerings created by Showmik Das a.k.a Obliterator (ex-Homicide, Nekrohowl). The debut album "Foretold Monuments Of Flesh", released by Testimony Records in 2019, was the manifesto of demonstrating the inner evils within human mind as ancient art of plague. The line-up for the album consisted of Polish drummer Kryzstof Klingbein and Obliterator on guitars, vocals and bass. Initially started as a project, the mere admiration from the fans for the debut album helped to made a transition to a full-fledged band. In 2020 Cassian (drums,Ex- Tarabas,Otrere) and Martyr (bass, Ex- In Stadio Ultimo, Otrere) joined as members for live rituals and recordings.

With their new album and a bit different song dynamics than on the previous one, KHNVM would like to exhibit the ultimate descend of human mind towards death. Throughout the journey, the demon-like reality grasps human conscious with its torturous claws and the album portrays the eternal conflict between these two supreme forces.

Artwork by Khaos Diktator Design.

Tracklist:
1. Ethos Of The Otherly World
2. Portals To Oblivion
3. Heretic Ascension
4. Drink From The Chalice Of Suffering
5. Baptized By The Father Befouled
6. No Solace
7. Spectral Chaos

www.facebook.com/KHNVM666 +++ https://neckbreakerrecords.bigcartel.com