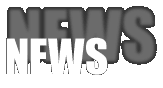 CONDOR - Norwegian thrashers premiere track of new album

'Riders Of Violence', the second song from Condors upcoming album entitled "Unstoppable Power", is streaming now at this location: https://condornorway.bandcamp.com/track/riders-of-violence

"Unstoppable Power" will be released on 28th April 2017 via High Roller RoRecords - be prepared for 8 tracks of thrashing death!

---
DERANGED - New vocalist revealed + Spring shows announcement

Swedish death metal long-runners DERANGED, whose new album "Struck By A Murderous Siege" has been released to acclaim a few months ago, have parted ways with their vocalist, Anders Johansson. The band's choise as his successor fell on Johan Bergström (Visceral Bleeding).

Commented by DERANGED: "2016 has been a hell of a year for Deranged. First US show at Maryland DF, an amazing week in Indonesia, signing with Agonia, recording and releasing our ninth album - intense and heavy work! We're 100% grateful for all the support we've had, from organizers, the press, and most of all YOU, our fans! And now we head into 2017, with both some bad news and some good news to follow. Bad news first: Anders has left the band. He wishes to focus on his family, so we part as friends and wish him the best of luck! Now for the good news: while Anders' shoes are big to fill, we have already found a perfect replacement. Johan is an old friend of ours, we've played with him before in different projects and there is no doubt he will take Deranged's brutality to another level, onstage and in the studio! Anyone who has seen him perform in any of his other bands knows that he is a bloody powerhouse with one hell of a voice, and we're looking forward to lay waste to Europe this coming spring together".

DERANGED has announced the following spring dates:
17.02.2017: Malmoe @ Retro, SE
10.03.2017: The Hague @ Musicon, NL
11.03.2017: Heidelberg @ Deathfest, DE
30.03.2017: Madrid @ Sala Silikona, ES
31.03.2017: Salamancea @ Nave Bunker, ES
01.04.2017: Tondela @ Tondela Rocks II, PT
02.04.2017: Vigo @ Transylvanie Club, ES
21.04.2017: Erfut @ From Hell, DE
22.04.2017: April Valley Festival, DE
12.05.2017: Holsteiner @ Deathfest, DE
13.05.2017: London @ Incineration Fest, UK
18.05.2017: Vienna @ Viper Room, AU
19.05.2017: Leipzig @ Bandhaus, DE
20.05.2017: Deinze @ Elpee, BEL

---
NIDINGR - New song "Heimdalargaldr" unleashed

"I am of nine mothers the offspring, of sisters nine am I the son - I am Heimdallr the White God!!!"

Norwegian Black Metallers NIDINGR present their 4th beast-single entitled "Heimdalargaldr" at this location: https://youtu.be/dwvi86Wdsnc

It is the 4th single from the upcoming album "The High Heat Licks Against Heaven" which will be released on 10th February 2017 via Indie Recordings.

---
MAGNET - New video available - Debut album out now on Soulseller Records

To celebrate today's release of their debut "Feel The Fire", Italian rockers MAGNET proudly present a video clip for the album's title track.

Plunge into their magical mixture of high energy 70's Blues and Rock'n'Roll here: https://youtu.be/x7SxNblpYYo

MAGNET was founded in the first half of 2016, led by the bassist of Psychedelic Witchcraft, Riccardo Giuffrè, who is taking over guitars and vocals here. "Feel The Fire" is released and available now via Soulseller Records on Digipack-CD, limited Gatefold-LP and in digital formats. Another song, "Buried Alive With Thee", is streaming at this location: https://youtu.be/05kglXdQZzMy

---
ABORYM - 'Shifting.Negative': Full album stream

Legendary industrial/eletcronic metal masters ABORYM are streaming their higlhy anticipated new album "Shifting.Negative" ahead of its January 25th release date on Agonia Records.

Listen to the album at this link: https://youtu.be/g8XFwy2Qx8Y

The follow up to 2013 "Dirty" was recorded with an all new line-up consisting of founder Fabban, multi-instrumentalist Dan V, bassist & guitarist RG Narchost, guitarist Davide Tiso (ex-Ephel Duath, Gospel Of The Witches), keyboardist Stefano Angiulli and several guest musicians (including Sin Quirin of Ministry fame).

---
MORAST - New song available

Today, Germany's black doom hopefuls MORAST premiere a track from their debut album "Ancestral Void". The album will be released in spring via Totenmusik / Van Records.

Have a listen to "Crescent" at this location: https://youtu.be/7u7RZRX_V7g

---
SENTIENT HORROR - New lyric video available - Vinyl announcement

"Ungodly Forms", the highly acclaimed debut album of New Jersey Deathers SENTIENT HORROR, will finally be released on vinyl on 3rd March 2017 via Testimony Records. This version will be limited to 300 copies worldwide, comes with a full dynamic range master by Dan Swanö and includes a lyric-sheet on 140g paper.

Alongside with this announcement the band proudly presents a brand new lyric video - check out "Beyond The Curse of Death" at this location: https://youtu.be/oWliV6Mzhsw

Vinyl pre-orders and a strictly limited run of shirts/longsleeves are available here: https://testimonyrecords.bandcamp.com/album/sentient-horror-ungodly-forms & http://testimonyrecords.bigcartel.com/products

"Ungodly Forms" was initially released in December 2016 through Testimony Records (North American release via Redefining Darkness Records). It was mixed by Damian Herring (Horrendous) and mastered by Dan Swanö who remarked: "One of the best SweDeath projects I have come across in 20 years. The perfect blend of all the highlights from the Swedish scene from 89 to 91. Truly awesome!"

https://www.facebook.com/sentienthorrorofficial

---
PATRIA - "Magna Adversia" details revealed - Lyric video available
Brazilian Black Metallers PATRIA have sealed a deal with Soulseller Records!

The band's new album "Magna Adversia" will be released on 3rd March 2017 and offers ten tracks under the tenuous line between Black Metal and experimental avant-garde music, mixing the South American metal madness with the classic and dark Scandinavian vein. It was co-produced, mixed and mastered by Øystein G. Brun (Borknagar), features Asgeir Mickelson (Ihsahn, Sarke, Borknagar, Spiral Architect…) on drums and Fabiano Penna (Rebaelliun) as special guest on the orchestrations.

The cover art was made by PATRIA's guitarist Mantus, known in the graphic art world as Marcelo Vasco, who already worked for major bands like Slayer, Kreator, Machine Head, Soulfly, Dark Funeral, Hatebreed to name a few.

A lyric video for the song "Axis" is available at this location: https://youtu.be/sml93vjVejw

The band comments: "We're so excited for having signed with Soulseller Records. They have been a very prolific and prominent label in the Metal scene and I can't wait to see what we'll be able to do together through this new and great cooperation. Onwards! The album "Magna Adversia" definitely marks a new stage in our music and Patria history. We have been worked with full force along this entire year on this record, in a way we never did before, doing experiments on rehearsals, pre-productions and trying to synthesize in a very cool and dynamic way all our musical energy during these 8 years since our formation. This album carries our sweat, blood and soul, for real! It's really special!".

"Magna Adversia - Tracklist:
1. Infidels
2. Axis
3. Heartless
4. A Two-Way Path
5. Communion
6. Now I Bleed
7. Arsonist
8. The Oath
9. Porcelain Idols
10. Magna Adversia

www.facebook.com/patriaofficial

---
ABORYM - New song and video documentary available

Italy's industrial/electronic metal legends ABORYM are streaming a new song, "Slipping Through The Cracks", taken from their upcoming album "Shifting.Negative" (in stores January 25th via Agona Records). Alongside the new track, the band have revealed a video documentary on making the new album's cover artwork by Davide Cragne. The song and the documentary are available below.

Listen to new song "Slipping Through The Cracks": youtu.be/zh69ZWYdcNM

Watch "Shifting.Negative" artwork documentary: youtu.be/UmBwny-DBZM

The follow up to 2013 "Dirty" was recorded with an all new line-up consisting of founder Fabban, multi-instrumentalist Dan V, bassist & guitarist RG Narchost, guitarist Davide Tiso (ex-Ephel Duath, Gospel Of The Witches), keyboardist Stefano Angiulli and several guest musicians (including Sin Quirin of Ministry fame).

---
GUTTER INSTINCT - Deal with Pulverised Records

Pulverised Records is immensely proud to welcome one of the most sinistrous Swedish chainsaw-horde to come out from recent years GUTTER INSTINCT!

Formed only in 2012, GUTTER INSTINCT quickly gained underground attention with their unconventional matrimony between the ferocious HM-2 buzzsaw sound, the early American Death Metal influences and the abrasive misanthropic nature of Black Metal; the end result is a monstrous blend of huge crushing riffs raining down like an avalanche but with a tinge of melodic sensibility reminiscent of their Swedish counterparts.

GUTTER INSTINCT are slated to enter studio once again in April 2017 for the group's sophomore record, more details on the progress of the new album will be announced soon.

In an official statement by the band: "GUTTER INSTINCT is very thrilled to have signed with Pulverised Records for our sophomore album. This is a label with eyes and ears towards the underground that, like us, is totally dedicated to the extreme Metal scene. With our second album, we will plunge headfirst into the maelstrom and dive even deeper into the wretched abyss that is blackened Death Metal. We will enter the studio in April to record eight annihilating songs of bitterness and loathing towards this world."

Pulverised Records A&R manager Calvin Chiang also commented: When we first heard GUTTER INSTINCT, we immediately realized that they have a pretty special knack on the songwriting department; they weren't just doing the safe and standard fanfare Swedish Death Metal way which can sometimes be a major hit or miss. We also felt that the band was still hungry, thriving and had an abundance of potential, so it was a no-brainer when they approached us to do the next record and we certainly hope we can bring GUTTER INSTINCT to the next level. As it is, the last GUTTER INSTINCT record "Age Of The Fanatics" is already on my Top 10 Albums for 2016 and it's definitely great to be working alongside one of our favorite bands."

www.facebook.com/gutterinstinct