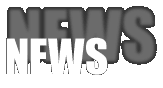 VENENUM - New song available

German Death Metallers VENENUM have unleashed another song of their upcoming new album "Trance of Death" which will be released on 17th March 2017 via Sepulchral Voice Records.

Check out "The Nature Of The Ground" at this location: https://soundcloud.com/sepulchral-voice-records/venenum-the-nature-of-the-ground

Tracklist:
1. Entrance
2. Merging Nebular Drapes
3. The Nature Of The Ground
4. Cold Threat
5. Trance Of Death Part I: Reflections
6. Trance Of Death Part II: Metanoia Journey
7. Trance Of Death Part III: There Are Other Worlds...

---
HERETOIR - New videoclip available
German Post Metallers HERETOIR have published a videoclip for their new song "The White" at this location: https://youtu.be/wfW3K5HTqhg

The track is taken from their upcoming new album "The Circle" which will be released on 24th March 2017 via Northern Silence Productions.

Combining the emotional and atmospheric elements of Black Metal with progressive rhythm-laden modern Metal structures and the beauty of Post Rock and Shoegaze, HERETOIR is a nostalgic, melancholic and soothing soundtrack in a mad world.

Tracklist:
1. Alpha
2. The White
3. Inhale
4. Golden Dust
5. My Dreams Are Lights In The Sky
6. XIX XXI XIV
7. Exhale
8. Eclipse
9. Laniakea Dances (Soleils Couchants)
10. Fading With The Grey
11. The Circle (Omega)

https://www.facebook.com/heretoir

---
AZARATH - New album "In Extremis" in April - Details and first song revealed
Polish death/black metal tyrants AZARATH premiere a brand new song from their highly anticipated album "In Extremis", set to be released on April 7th via Agonia Records. Available in a form of a lyric video, "At The Gates Of Understanding" is the first single to be released from the album. It arrives six long years after the band's last installment, "Blasphemers' Maledictions", from 2011. The lyric video was created by Tomasz Strzałkowski and can be watched here: https://youtu.be/PkOqzLUXPAU

Touted as a "demonic mutation of Krisiun and Behemoth with shades of Immolation", AZARATH stand up to their wicked name. The band's death metal is crisp, black, and while it possesses the charm of their American counterparts, it remains open-minded and organic. This should not come as a surprise, considering the AZARATH's impressive line-up and cemented position as one the the best Polish acts of the genre. The band was formed in 1998 by drummer Inferno (of Behemoth fame). He's accompanied by Bart (Armagedon, Damnation) on guitars, Necrosodom (Anima Damnata, Deus Mortem, ex-Infernal War) on vocals and guitars, as well as Peter (ex-Lost Soul) on bass.

Meaning "at the point of death" or "under extreme circumstances" in Latin, "In Extremis" is yet another apex reached by AZARATH. Offering a vehement ride through the netherworlds, the effort places the band back at the fore of the genre, with strong ties to the group's early cult albums. The eerie painting that adorns the album's cover was made by Marta Promińska (Hypnagogic Painting).

Recorded in various locations between March and November 2016, "In Extremis" was mixed and mastered by Haldor Grunberg at Satanic Audio. Graphic design and layout were done by Mentalporn (Behemoth, Origin, Decapitated) with calligraphy provided by Ihasan Art and additional work by Holy Poison Design.

Tracklist:
1. The Triumph of Ascending Majesty
2. Let My Blood Become His Flesh
3. Annihilation (Smite All the Illusions)
4. The Slain God
5. At the Gates of Understanding
6. Parasu Blade
7. Sign of Apophis
8. Into the Nameless Night
9. Venomous Tears (Mourn of the Unholy Mother)
10. Death

https://www.facebook.com/AzarathBand

---
PALE KING - Signing with Soulseller Records - Debut Announcement - Song Premiere
Soulseller Records proudly announces the signing and debut album release of Swedish Deathers PALE KING!

The band was founded in 2016 by Jonny Pettersson and Håkan Stuvemark, both known from WOMBBATH among others, and will unleash their first full-length entitled "Monolith Of The Malign" on 21st April 2017 on CD, limited LP and digitally.

Be prepared for high-quality melodic Death Metal with an old school feel, blending influences from bands such as early Paradise Lost, Amorphis, Eucharist and Unanimated!

For a first impression you can check out the title track at this location: soundcloud.com/paleking666/monolith-of-the-malign

Tracklist:
1. The Last Hour
2. Ominous Horrors
3. Monolith Of The Malign
4. The Curse
5. Dark Intentions
6. Inflicting Misery
7. Resurrected
8. A Haunted Palace

https://www.facebook.com/PaleKing666

---
DISTILLATOR - New album "Summoning The Malicious": Details and first song revealed

Dutch Thrashers DISTILLATOR return with their second full-length: "Summoning The Malicious" will be released on 1st May 2017 via Empire Records!

The concept album, with the main focus on freedom as a whole, introduces more diversity, melody and character than its predecessor and offers elements that go even far beyond the Thrash Metal genre. It was recorded in the band's own studio, mix and mastering were done by Dennis Köhne (Sodom, Melechesh, Exumer, etc).

A lyric video for the track "Estates Of The Realm" is available at this location: http://youtu.be/u7uFI4IE2C4

Since the release of their crushing debut "Revolutionary Cells" (2015), the trio is considered as one of the most important newcomers in the Dutch scene – not only because of their excellent music, but also regarding their energetic live shows.

Tracklist:
1. Blinded By Chauvinism
2. Mechanized Existence
3. Estates Of The Realm
4. Summoning The Malicious
5. Enter The Void
6. Algorithmic Citizenship
7. Stature Of Liberty
8. The King Of Kings
9. Megalomania

https://www.facebook.com/DISTILLATORNL

---
REVEL IN FLESH - "Casket Ride" video unleashed

German Death Metallers REVEL IN FLESH proudly present another video clip for their highly acclaimed new album "Emissary Of All Plagues", which was released in December 2016 via Cyclone Empire.

Join the "Casket Ride" here: https://youtu.be/gI58PrzlNjU

The clip was premiered by Metal Hammer (GER) and Nocleansinging.com.

---
HELL:ON - New videoclip available

Ukranian Death-Thrashers HELL:ON are pleased to introduce their new video "Filth", which was shot last summer in the "cradle" of the Ukrainian spirit: the Khortytsia National Sanctuary, with the support of the Museum of History of Zaporizhzhya Cossacks.

Check it out at this location: https://youtu.be/prt0-NTHQXk

Filming took place on the territory of the Scythian burial complex.

---
DEVIL - New album "To The Gallows" announced for April - Details and first song revealed
Norwegian Doom-Rockers DEVIL are back with their third full-length album!

"To The Gallows" will be released on April 21st 2017 via Soulseller Records on CD, limited LP (black and red vinyl versions) and digitally. The successor to 2013's "Gather The Sinners" was produced in cooperation with Stein Roger Sund at Black Dimension Studios. The cover art was created by Kim Holm.

A video clip featuring studio footage and the title track is available at this location: https://youtu.be/4NKOaTNEJ8c

The band comments: "Bands always say that their newest effort is their greatest. We say fuck that. This is a heavy rock album, and it's up to the listener to decide how good it is. We're darned proud of it, though, and think it sums up the first era of Devil pretty good, with maybe our most heavy metal parts so far, but still building around The Riff, the main ingredient in any heavy metal song writing. We like to think we've come a long way these years, and are happy to end our first trilogy with this album. We're more of a band than ever, and joint efforts have made further improvements to the band. We'd say this is an album still for fans of Black Sabbath, Pentagram, Witchfinder General, etc, but also touching into the 1981 NWOBHM quite a bit, especially on the title track."

Tracklist:
1. To The Gallows
2. Trenches
3. Dead Body Arise
4. Regulators
5. Reaper's Shadow
6. Peasants & Pitchforks
7. Jumping Off The Edge Of Time
8. David & Goliath
9. Cemetery Still

https://www.facebook.com/Devilband

---
PATRIA - New song "Heartless" available

"Heartless", another new song of PATRIA's upcoming album, is available for streaming now exclusively at these locations:

Deaf Forever (GER), Friedhof Magazine (E), Kaaos (FIN) and Horns Up (F).

"Magna Adversia" will be released on 3rd March 2017 via Soulseller Records

---
VENENUM - New song premiere

German Death Metal band VENENUM strike with their debut full-length entitled "Trance of Death" - coming on 17th March 2017 via Sepulchral Voice Records. The album presents VENENUM on a new level of brutality and contains new & never before heard layers of darkness.

Germany's Deaf Forever Magazine premieres a new track, "Cold Threat", exclusively here: www.deaf-forever.de/songpremiere-venenum