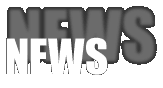 LUNAR SHADOW - "Far From Light" - Debut album announcement

LUNAR SHADOW is a young German band that we think perfectly incarnates the spirit of Cruz Del Sur Music.

Led by guitarist Max "Savage" Birbaum, they have worked their way to the debut LP with patience and extreme dedication. After the release of their first EP 'Triumphator' in 2015 (nominated "Demo Of The Month" on German Rock Hard magazine) LUNAR SHADOW played a number of selected live shows including Harder Than Steel and other appearances together with Atlantean Kodex, Dark Forest, Argus.

One year after there are tales of strange sounds in the hills. Chariots are being prepared for war. Women and children are fearful. LUNAR SHADOW have returned!

"Far From Light" delivers eight brand new songs for a playing time of over 60 minutes. Epic, melodic, thoughtful and proudly regressive. The way we like it! The album will be released in Europe on February 24, 2017, an American release date has been set for March 10, 2017.

---
ABORYM - "Shifting.negative" album snippets available

Italy's industrial/electronic metal legends ABORYM have revealed a six-minute album trailer for "Shifting.negative" featuring snippets of each song on the record.

Watch the trailer in a form of a video at this link: youtu.be/83X_4p32WQU

The album, which is going to be released on January 25th via Agonia Records, will be the band's 7th full-length installment.

---
REVEL IN FLESH - Full album stream

Today, "Emissary Of All Plagues" is streaming in its entirety at Terrorizer (UK) for 1 week: www.terrorizer.com/news/listen-new-revel-flesh-album-emissary-plagues

The new album of German deathers REVEL IN FLESH is out now on Cyclone Empire!

www.facebook.com/pages/Revel-in-Flesh/304228902958414

---
SCREAMER - New album "Hell Machine" in February 2017
Swedish hopefuls SCREAMER are back! After a few line-up re-shuffles it's time for the band's "difficult third album", entitled "Hell Machine". It will be released on 24th February 2017 via High Roller Records. With singer Andreas Wikström (originally hailing from Umeå in the far north of Sweden) and bassist Fredrik Svensson Carlström (from Falköping) two new guys have entered the Screamer fold.

This infusion of new blood has rekindled the enthusiasm within the band. Drummer Henrik Petersson can't hide his joy about how the new album turned out: "The song 'On My Way' is probably one of the strongest songs we've ever made, along with 'Monte Carlo Nights', which we're pretty sure will satisfy every fan of the band out there. But the most epic piece we've ever written must be 'Lady Of The Night'! 'Hell Machine', the title track, on the other hand, is pure heavy metal euphoria. I can go on and list every track of the album here, that's how proud we are of this album!"

Tracklist:
1. Alive
2. On My Way
3. Hell Machine
4. Lady Of The Night
5. Warrior
6. Denim And Leather
7. Monte Carlo Nights
8. The Punishment

wearescreamer.com

---
FERAL - New song of upcoming EP available

The new track "The Cult of the Head" of Swedish Deathers FERAL is now available for streaming at SOUNDCLOUD & YOUTUBE!

The track is taken from the upcoming EP "From the Mortuary" that will be released on CD and digital formats on December 2nd through German label Cyclone Empire. The EP features 4 brand new tracks as well as a re-arranged and re-recorded version of the track "Necrofilthiac", which was previously released on the Afterparty Massacre soundtrack compilation and a cover of the classic PENTAGRAM track "Relentless".

Mixing and mastering was handled once again by ex-guitarist, Petter Nilsson, and the cover art is done by Costin Chioreanu of Twilight13Media.

The band previously released a lyric video for the song "Reborn in the Morgue", which can be viewed here: www.youtube.com/watch?v=DWbckLWPZPk

www.facebook.com/feralswe

---
ARDUINI / BALICH - Debut album announcement
"Doom Laden Progressive Wall Of Metal"! Sounds like the perfect definition of ARDUINI / BALICH's debut album "Dawn of Ages" which will be released on Cruz Del Sur Music on 24th February 2017.

ARDUINI/BALICH is the result of two very powerful figures in their own right of the metal scene. VICTOR ARDUINI needs no introduction being one of the founding members of FATES WARNING, same can be said for BRIAN "BUTCH" BALICH, the mighty voice of ARGUS.

"Dawn Of Ages" is one of the most ambitious records ever released on Cruz Del Sur Music. A monumental piece of music on the level of WHILE HEAVEN WEPT or ATLANTEAN KODEX's releases (to name two Cruz Del Sur recording artists). A rollercoaster of emotions, an album that captures the collisions of two worlds, progressive and doom. The final result is a really amazing journey inside human soul. Through six original compositions that last for more than an hour, the audience will be captured and hypnotized by the eclectically familiar Victor's guitar melodies empowered by Butch's passionate interpretation. Indeed "Dawn of Ages" is an album that could have been easily recorded in the mid/late 70s for the total dedication that transpires through each and every note of it. It is not an album that wants to please any old or new trend in metal, rather an intimate expression of two musicians who have always put their passion for heavy music before anything else.

"Dawn Of Ages" will be released in a deluxe 6-panel digipack embellished by a wonderful, original Michael Cowell's (Alunah) artwork. The vinyl version will be released in a gatefold colored vinyl double LP with three incredible cover songs as a bonus. URIAH HEEP's "Sunrise", BEAU BRUMMELS' "Wolf Of Velvet Fortune" and BLACK SABBATH's "After All (The Dead).

www.facebook.com/arduinibalich

---
REVEL IN FLESH - "Fortress Of Gloom" lyric video available

German Death Metallers REVEL IN FLESH have revealed a second lyric video and therefore another new song from their new album "Emissary Of All Plagues", coming on 2nd December 2016 via Cyclone Empire.

Enter the "Fortress Of Gloom" here: youtu.be/OH-fApgfe-4

The video was premiered by Germany's Rock Hard Magazine: www.rockhard.de/news/newsarchiv/newsansicht/45853-revel-in-flesh-feiern-fortress-of-gloom-lyricvideo-premiere.html

Produced by guitar master Maggesson at the band´s own Vault M. Studio, the fourth full-length-onslaught will feature 9 new own deadly hymns, a cover version of the UFO classic "Doctor Doctor" and guest solo appearances by members of PUTERAEON and ENTRAILS. For mix and mastering they worked again with Dan Swanö at his Unisound Studios. The cover artwork was created by Juanjo Castellano Rosado.

The lyric video for the title track, "Emissary Of All Plagues", is available at this location: youtu.be/PUb07LC_4Hk

www.facebook.com/pages/Revel-in-Flesh/304228902958414

---
PSYCHEDELIC WITCHCRAFT - "Magick Rites and Spells" details revealed - New video available
Following last year's debut album "The Vision", Italian occult-doom-rockers PSYCHEDELIC WITCHCRAFT now return with "Magick Rites and Spells", which will be released via Soulseller Records on 27th January 2017 on digipack-CD, limited gatefold LP and digitally.

The first part of "Magick Rites and Spells" offers new and exclusive tracks that were not included on the debut though had an important meaning to the band, while the second part features the band's first EP that blends perfectly with the first half concerning sounds, atmosphere and magick.


A video for the track "Come A Little Closer" is now available at this location: youtu.be/kimMvfg4EmU

Feel the bluesy atmosphere, without ever missing the energy of rock and roll. Feel the spell!

Tracklist:
1. Come A Little Closer (exclusive to this release)
2. Godzilla (Blue Öyster Cult cover, exclusive to this release)
3. Set Me Free (Re-recording, exclusive to this release)
4. Wicked Dream (Re-recording, exclusive to this release)
5. The Dark Lord (originally performed by Sam Gopal with Lemmy)
6. Angela (taken from the Black Magic Man EP)
7. Lying On Iron (taken from the Black Magic Man EP)
8. Black Magic Man (taken from the Black Magic Man EP)
9. Slave Of Grief (taken from the Black Magic Man EP)

www.facebook.com/PsychedelicWitchcraft

---
SENTIENT HORROR - Guitar play-through video available

New Jersey deathers SENTIENT HORROR present a guitar play-through video for the song "Abyssal Ways"!

youtu.be/kYfg8ppOBzg

The track is taken from the band's debut full-length "Ungodly Forms" which will be released on 9th December 2016 through Testimony Records (North American release via Redefining Darkness Records). It was mixed by Damian Herring (Horrendous) and mastered by Dan Swanö who remarks: "One of the best SweDeath projects I have come across in 20 years. The perfect blend of all the highlights from the Swedish scene from 89 to 91. Truly awesome!"

www.facebook.com/sentienthorrorofficial

---
MAGNET - Signing with Soulseller Records, Debut Announcement & Song Premiere
Italian rockers MAGNET have signed a deal with Soulseller Records!

The band was founded in the first half of 2016, led by the bassist of Psychedelic Witchcraft, Riccardo Giuffrè, who is taking over guitars and vocals here.

Their debut album "Feel Your Fire" will be released on 27th January 2017 in several formats (digipack-CD, limited gatefold LP, digital) and promises a magical mixture of high energy 70's blues and rock and roll. With a sound focused on energetic vocals and fast tempos, you will also be thrown in a void of slow and dreamy rhythms. It's literally like feeling a fire!

The opening track "Buried Alive With Thee" is streaming now at this location: youtu.be/05kglXdQZzM

The band comments: "We're really excited and proud to become part of the great family of Soulseller's artists. This signing has been huge surprise for us and we can't wait for the album to be released! We're ready to rock!"

Tracklist:
1. Buried Alive With Thee
2. Ouroboros
3. Light
4. Little Moon
5. Drive Me Crazy
6. Feel Your Fire
7. Satan's Daughter
8. Magnet Caravan

www.facebook.com/magnet70