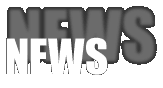 HELL:ON - New videoclip available

Ukranian Death-Thrashers HELL:ON are pleased to introduce their new video "Filth", which was shot last summer in the "cradle" of the Ukrainian spirit: the Khortytsia National Sanctuary, with the support of the Museum of History of Zaporizhzhya Cossacks.

Check it out at this location: https://youtu.be/prt0-NTHQXk

Filming took place on the territory of the Scythian burial complex.

---
DEVIL - New album "To The Gallows" announced for April - Details and first song revealed
Norwegian Doom-Rockers DEVIL are back with their third full-length album!

"To The Gallows" will be released on April 21st 2017 via Soulseller Records on CD, limited LP (black and red vinyl versions) and digitally. The successor to 2013's "Gather The Sinners" was produced in cooperation with Stein Roger Sund at Black Dimension Studios. The cover art was created by Kim Holm.

A video clip featuring studio footage and the title track is available at this location: https://youtu.be/4NKOaTNEJ8c

The band comments: "Bands always say that their newest effort is their greatest. We say fuck that. This is a heavy rock album, and it's up to the listener to decide how good it is. We're darned proud of it, though, and think it sums up the first era of Devil pretty good, with maybe our most heavy metal parts so far, but still building around The Riff, the main ingredient in any heavy metal song writing. We like to think we've come a long way these years, and are happy to end our first trilogy with this album. We're more of a band than ever, and joint efforts have made further improvements to the band. We'd say this is an album still for fans of Black Sabbath, Pentagram, Witchfinder General, etc, but also touching into the 1981 NWOBHM quite a bit, especially on the title track."

Tracklist:
1. To The Gallows
2. Trenches
3. Dead Body Arise
4. Regulators
5. Reaper's Shadow
6. Peasants & Pitchforks
7. Jumping Off The Edge Of Time
8. David & Goliath
9. Cemetery Still

https://www.facebook.com/Devilband

---
PATRIA - New song "Heartless" available

"Heartless", another new song of PATRIA's upcoming album, is available for streaming now exclusively at these locations:

Deaf Forever (GER), Friedhof Magazine (E), Kaaos (FIN) and Horns Up (F).

"Magna Adversia" will be released on 3rd March 2017 via Soulseller Records

---
VENENUM - New song premiere

German Death Metal band VENENUM strike with their debut full-length entitled "Trance of Death" - coming on 17th March 2017 via Sepulchral Voice Records. The album presents VENENUM on a new level of brutality and contains new & never before heard layers of darkness.

Germany's Deaf Forever Magazine premieres a new track, "Cold Threat", exclusively here: www.deaf-forever.de/songpremiere-venenum

---
CONDOR - Norwegian thrashers premiere track of new album

'Riders Of Violence', the second song from Condors upcoming album entitled "Unstoppable Power", is streaming now at this location: https://condornorway.bandcamp.com/track/riders-of-violence

"Unstoppable Power" will be released on 28th April 2017 via High Roller RoRecords - be prepared for 8 tracks of thrashing death!

---
DERANGED - New vocalist revealed + Spring shows announcement

Swedish death metal long-runners DERANGED, whose new album "Struck By A Murderous Siege" has been released to acclaim a few months ago, have parted ways with their vocalist, Anders Johansson. The band's choise as his successor fell on Johan Bergström (Visceral Bleeding).

Commented by DERANGED: "2016 has been a hell of a year for Deranged. First US show at Maryland DF, an amazing week in Indonesia, signing with Agonia, recording and releasing our ninth album - intense and heavy work! We're 100% grateful for all the support we've had, from organizers, the press, and most of all YOU, our fans! And now we head into 2017, with both some bad news and some good news to follow. Bad news first: Anders has left the band. He wishes to focus on his family, so we part as friends and wish him the best of luck! Now for the good news: while Anders' shoes are big to fill, we have already found a perfect replacement. Johan is an old friend of ours, we've played with him before in different projects and there is no doubt he will take Deranged's brutality to another level, onstage and in the studio! Anyone who has seen him perform in any of his other bands knows that he is a bloody powerhouse with one hell of a voice, and we're looking forward to lay waste to Europe this coming spring together".

DERANGED has announced the following spring dates:
17.02.2017: Malmoe @ Retro, SE
10.03.2017: The Hague @ Musicon, NL
11.03.2017: Heidelberg @ Deathfest, DE
30.03.2017: Madrid @ Sala Silikona, ES
31.03.2017: Salamancea @ Nave Bunker, ES
01.04.2017: Tondela @ Tondela Rocks II, PT
02.04.2017: Vigo @ Transylvanie Club, ES
21.04.2017: Erfut @ From Hell, DE
22.04.2017: April Valley Festival, DE
12.05.2017: Holsteiner @ Deathfest, DE
13.05.2017: London @ Incineration Fest, UK
18.05.2017: Vienna @ Viper Room, AU
19.05.2017: Leipzig @ Bandhaus, DE
20.05.2017: Deinze @ Elpee, BEL

---
NIDINGR - New song "Heimdalargaldr" unleashed

"I am of nine mothers the offspring, of sisters nine am I the son - I am Heimdallr the White God!!!"

Norwegian Black Metallers NIDINGR present their 4th beast-single entitled "Heimdalargaldr" at this location: https://youtu.be/dwvi86Wdsnc

It is the 4th single from the upcoming album "The High Heat Licks Against Heaven" which will be released on 10th February 2017 via Indie Recordings.

---
MAGNET - New video available - Debut album out now on Soulseller Records

To celebrate today's release of their debut "Feel The Fire", Italian rockers MAGNET proudly present a video clip for the album's title track.

Plunge into their magical mixture of high energy 70's Blues and Rock'n'Roll here: https://youtu.be/x7SxNblpYYo

MAGNET was founded in the first half of 2016, led by the bassist of Psychedelic Witchcraft, Riccardo Giuffrè, who is taking over guitars and vocals here. "Feel The Fire" is released and available now via Soulseller Records on Digipack-CD, limited Gatefold-LP and in digital formats. Another song, "Buried Alive With Thee", is streaming at this location: https://youtu.be/05kglXdQZzMy

---
ABORYM - 'Shifting.Negative': Full album stream

Legendary industrial/eletcronic metal masters ABORYM are streaming their higlhy anticipated new album "Shifting.Negative" ahead of its January 25th release date on Agonia Records.

Listen to the album at this link: https://youtu.be/g8XFwy2Qx8Y

The follow up to 2013 "Dirty" was recorded with an all new line-up consisting of founder Fabban, multi-instrumentalist Dan V, bassist & guitarist RG Narchost, guitarist Davide Tiso (ex-Ephel Duath, Gospel Of The Witches), keyboardist Stefano Angiulli and several guest musicians (including Sin Quirin of Ministry fame).

---
MORAST - New song available

Today, Germany's black doom hopefuls MORAST premiere a track from their debut album "Ancestral Void". The album will be released in spring via Totenmusik / Van Records.

Have a listen to "Crescent" at this location: https://youtu.be/7u7RZRX_V7g