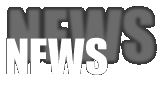 DARKEND - 'The Canticle Of Shadows' - Details revealed - First song available

Italian extreme metallers DARKEND will release their new and third album entitled "The Canticle Of Shadows" on April 25th, 2016 via Non Serviam Records.

DARKEND stands for Extreme Ritual Art: a combination of ancient ceremonial chants mixed with arcane symphonies, nocturnal ambiences and sulphur riffs engraved on black metal patterns.

Featuring guest appearances of Attila Csihar (MAYHEM), Niklas Kvarforth (SHINING), Sakis Tolis (ROTTING CHRIST) and Labes C. Necrothytus (ABYSMAL GRIEF), the band's new album is a further step towards the abyss, taking every element to the extreme: a darker, heavier and far more intense monument than ever before.

The album opener "Clavicula Salomonis" is available for streaming at this location: youtu.be/TATLIL5M4mE

Tracklist:
1. Clavicula Salomonis
2. Of The Defunct
3. A Precipice Towards Abyssal Caves (Inmost Chasm, I)
4. Il Velo Delle Ombre
5. A Passage Through Abysmal Caverns (Inmost Chasm, II)
6. Sealed In Black Moon And Saturn
7. Congressus Cum Dæmone

www.facebook.com/darkendofficial

---
IN MOURNING - New song & album details revealed

Sweden's melodic death/doom metallers IN MOURNING have unveiled the first new song from their upcoming new album "Afterglow". Titled "Below Rise To The Above", the track is available in the form of a lyric video, here: youtu.be/ex8ufngkKrA

The band's fourth studio album will be released on May 20th worldwide via Agonia Records. The cover artwork was made by Kristian Wåhlin (Bathory, Tiamat, King Diamond).

IN MOURNING commented: "The new album is called "Afterglow" and its story takes off from where "The Weight Of Oceans" ends. It's a bit more complex than our previous albums and it has got a bit of a different sound than the older ones, a bit more alive like a band and maybe not always as studio corrected as our earlier material. However, the foundation of the music is still what we've always done and the key elements are pretty much the same but with some new additions and a few new twists and turns of course".

This will be the first album featuring new drummer, Daniel Liljekvist (ex-Katatonia).

"Afterglow" has been recorded between November 2015 and March 2016 in Nordin Music Studios (drums) and Libra Studios (guitar, bass and vocals). Mixing and mastering duties have been handeled by Jonas Martinsson in Necrosavant Studio.

Tracklist:
01. Fire And Ocean
02. The Grinning Mist
03. Ashen Crown
04. Below Rise To The Above
05. The Lighthouse Keeper
06. The Call To Orion
07. Afterglow

www.facebook.com/inmourningband

---
OCTOBER TIDE - New song available

Swedish melodic death/doom metal experts, OCTOBER TIDE, have teamed up with Decibel Magazine to premiere a second new song titled "Nursed By The Cold".

decibelmagazine.com/blog/2016/3/16/z5c2wuz87ny4oncm67q0muagzo2khy

The track comes from the band's forthcoming album "Winged Waltz", which is set to be released on April 22nd via Agonia Records.

---
THE FORESHADOWING - Album details & New song available

"Seven Heads Ten Horns", the fourth full-length by Italian masters of melancholy THE FORESHADOWING, will be released on April 22nd, 2016 through Cyclone Empire.

The brand new album was recorded at Outer Sound Studios (Rome) and mixed and mastered in Białystok (Poland) by Wieslawski Bros at Hertz Studio. The cover artwork was created by Seth Siro Anton (SEPTIC FLESH), who also worked for bands like Paradise Lost, Nile, Soilwork, Heaven Shall Burn, Vader or Moonspell before.

The new opus contains the typical THE FORESHADOWING mood as well as some new epic and eerie elements that will guide you through an abyssal journey from the past to the future of mankind.

Check out the first new track entitled "Two Horizons" at this location: youtu.be/cy2BFTDT604

Tracklist:
1. Ishtar
2. Fall Of Heroes
3. Two Horizons
4. New Babylon
5. Lost Soldiers
6. 17
7. Until We Fail
8. Martyrdom
9. Nimrod (I - The Eerie Tower, II - Omelia, III - Collapse, V - Inno al Dolore)

www.facebook.com/theforeshadowing

---
VIDARGÄNGR - New song available

VIDARGÄNGR from Leipzig, Germany will release their second album "A World That Has To Be Opposed" on April 29th, 2016 via War Anthem Records.

Founded in 2010, the band ofrers a rancorous nihilistic ascension into a black sun vortex. Uncompromising furious black metal opening a maelstrom into other spheres of sense. VIDARGÄNGR stand for nothing.

The new album was recorded at TAD Music Studio / Chemnitz and mastered by Chris Fielding (CONAN, ELECTRIC WIZARD, PRIMORDIAL,...). The cover artwork was created by Alexander Kavtea.

Check out the song "Burning Abyss" at this location: soundcloud.com/war-anthem-records/vidargangrger-burning-abyss

Tracklist:
1. And Death Will Conquer The World
2. Burning Abyss
3. No More Lust
4. Contempt
5. No Aquiscence
6. Starcave, Depths and Chained
7. Thy Nothingness

www.facebook.com/vidargaengr

---
GRAVEYARD - New song revealed

Be forewarned, dark shadows are circling around this grim chapel...

The Spanish death metal veterans GRAVEYARD will release their new album entitled "…For Thine Is the Darkness" on April 29th, 2016 through War Anthem Records on CD and LP.

A first appetizer is already available - check out "With Fear And Thirst" at this location: soundcloud.com/war-anthem-records/graveyardes-with-fear-and-thirst

Following the release of their monumental second full-length album, "The Sea Grave", in 2013, GRAVEYARD continued recording material and released several split releases with Entrails, Nominon and Crucifyre. With an evolved sound that resulted from these sessions, Graveyard then refocused their attention on the writing, rehearsing, and recording of new original material, which has now culminated in their third full-length offering. This album confirms that the best musical product results from patient and diligent attention to detail. As with their prior releases, the 17 tracks on "…For Thine is the Darkness" are relentless, scorching examples of metal fire and blood influenced not singularly from one, but instead from several sub-categories of death/doom and even heavy metal.

Cover artist: Daniel Corcuera

Studio info: Recorded at Moontower Studios, February 2016. Mixed and engineered by Javi Félez, produced by GRAVEYARD. Mastered by Patrick W. Engel at Temple of Disharmony.

www.facebook.com/deathmetalgraveyard

---
UNIVERSE 217 - New album announcement

The new, fourth album of Universe217 is called "Change", and it is going to be released on CD & LP by Ván Records throughout Europe, on Friday, March 18th.

A first song entitled "Rest Here" is available at this location: youtu.be/0vF9oiLNUAI

This album reveals once again the adventurous spirit of this band, proving that for Universe217 heavy music does not fit in little boxes. Frequently used terms like doom, post rock/metal, drone, psych, atmospheric, ambient etc. are not regarded by this Greek foursome as "protective shells" under which it can feel complacent about its music, but more like "creative playgrounds" where Universe217 can express freely, experiment or even confront genre limits and standards. This specific mentality combined with the band's baritone, heavy sound and the outstanding voice of female singer Tanya, results in a highly distinctive, personal music style. Once you have listened to Universe217, you cannot confuse them with any other band; and this is truly rare in contemporary music reality.

Tracklist:

1. Undone
2. Counting Hours
3. Here Comes
4. Rest Here
5. Burn
6. Call
7. Change

www.facebook.com/pages/Universe217/128661547232566

---
PARASIT – New song available

The second full-length of Swedish crustpunk outfit PARASIT, that arose from the ashes of legendary UNCURBED, is called "A Proud Tradition Of Stupidity" and will be released on April 22nd, 2016 via Cyclone Empire on CD and LP. The vinyl-version will include a bonustrack and a slightly different cover.

The album features guest vocals on "The Market Sets" and "Money Slave" by Jocke Hammare (MEANWHILE, PRICE OF SILENCE) and an artwork of up-and-coming German painter WÆIK, who already worked for bands like WOUND, F41.0, KETZER, HORN, OBSCURE INFINITY, CONTAMINATION or DESASTER.

Check out the first D-Beat missile entitled "At Whatever Cost" at this location: youtu.be/9VeoqgNCJcI

---
RAGNAROK - Third new song available

Norwegian black metal tyrants RAGNAROK have revealed a third new song in anticipation of their forthcoming album "Psychopathology", due out on March 25th via Agonia Records. The track "Dominance & Submission" is available for streaming via Bandacmp, at this link:

agoniarecords.bandcamp.com/track/dominance-submission

"Psychopathology" will be the first album in RAGNAROK's history that doesn't feature founder Jontho on drums. Having taken over the role of frontman, his place behind the drum kit is taken by DAUDEN drummer Malignant, who joined the band in 2014. The follow-up to 2012's "Malediction" was recorded in Endarker Studio and produced by Marduk's bassist, Devo. The cover artwork was made by Marcelo Vasco (Slayer, Machine Head, Dimmu Borgir).

---
MONOLITH - New Album + New Video

German Doom-Rockers MONOLITH will release their second album entitled "Mountain" on March 18th, 2016 through Final Gate Records.

They have just released a video for the new song "Vultures", which you can check out at this location: youtu.be/9mj6CbyOxLE

Like the debut "Dystopia" (2014), "Mountain" was recorded live in the studio to capture the spirit and dynamics of a concert and presents a more varied side of the band as they are playing as a quartet nowadays.

Tracklist:
1. Mountain
2. Vultures
3. Standing Tall
4. High Horse
5. Moonshine Medication
6. Lies & Deceit
7. Tide
8. Blackbird

www.facebook.com/Monolith.doomrock