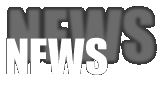 SKILTRON - New song available

Argentine Celtic Folk Metal legation SKILTRON have revealed a song from their upcoming new full-length "Legacy of Blood" which will be released through TrollZorn Records on 30th September.

Check out "The Taste Of Victory" at this location: youtu.be/oOGetrbdxp4

The fifth album "Legacy Of Blood" shows SKILTRON in absolute perfection and offers sophisticated and timeless Folk Metal class across the board.

---
HEIMDALLS WACHT - Album details revealed & Lyric video available

A warning sign and a lamentation… invoking what once was and never will be again!

German Black Metallers HEIMDALLS WACHT will release their new album "Geisterseher" on 14th October via Trollzorn!

A first song is already available - check out the lyric video for "Scyomantia" at this location: youtu.be/DTo8E8Jqax8

The album was produced at renowned Stage One Studio with Andy Classen (Krisiun, Asphyx, Belphegor etc.) and offers the band's best material to date with a professional sound standard which doesn't conflict with their true oldschool underground attitude. Furthermore the new and second singer Skjeld, known from Nytkalgia, pushes the boundaries of the former HEIMDALLS WACHT sound to a new dimension with his scene known extreme vocals.

Clamoring wrath! Shrieking desperation! Sonic weltschmerz! Withdrawn melancholy! Be prepared...

Tracklist:
1. Spökenkieker
2. Wir sind die Wächter
3. Der kommende Gott (Treffen mit Sabazios)
4. Scyomantia - Der Thron im Schatten
5. Tairach
6. Taedium Vitae
7. Anderswelt

---
SENTIENT HORROR - Debut album details and first track revealed

Testimony Records proudly present their latest signing: SENTIENT HORROR from New Jersey, USA!

The band's debut full-length "Ungodly Forms" will be released on 9th December 2016. The North American release will be handled by Redefining Darkness Records.

SENTIENT HORROR are excited to finally share their breed of old school death metal with the world! With an emphasis on great songwriting and musicianship, it is catchy without sacrificing brutality, highlighted by memorable riffs and blistering guitar solos. A first track of the album, "Abyssal Ways", is already available at this location: testimonyrecords.bandcamp.com/album/sentient-horror-ungodly-forms

"Ungodly Forms" was mixed by Damian Herring (Horrendous) and mastered by Dan Swanö who remarks: "One of the best SweDeath projects I have come across in 20 years. The perfect blend of all the highlights from the Swedish scene from 89 to 91. Truly awesome!"

Tracklist:
01. Into The Abyss… (Intro)
02. Abyssal Ways
03. Die Decay Devour
04. Blood Rot
05. Splinter The Cross
06. Beyond The Curse Of Death
07. Ungodly Forms
08. Suffer The Grave
09. A Host Of Worms
10. Of Filth And Flesh
11. Mourning (Instrumental)
12. Celestial Carnage

www.facebook.com/sentienthorrorofficial / www.facebook.com/testimonyrecords

---
DERANGED - Album details and new song revealed

Cult Swedish death metallers DERANGED have revealed the first song from their upcoming new album, "Struck By A Murderous Siege", due out on October 28th via Agonia Records. Listen to the track "Reverent Decomposition" at:

youtu.be/GhpCegVlN8M

The band's first studio album in five years (and their ninth altogether) was recorded at Berno Studio (Amon Amarth, The Crown, Witchery) in Malmö, Sweden. The album's cover artwork was created by Mike Hrubovcak (Grave, Six Feet Under, Sinister).

Guitar player & main songwriter, Thomas Ahlgren, commented on the album: "The new Deranged album, titled "Struck by a murderous siege" is a blend of classical Deranged brutality with a bit of new elements that will fit perfectly both old and new Deranged fans. You can be sure about that! The album, consisting of five fast, grinding and shredding songs and three heavy mid-tempo tunes, will give the listener the most interesting and varied Deranged album so far. Prepare to hear the echoes of serial killers and brutality!"

The successor to "Cut Carve Rip Serve" from 2011 will feature 8 new tracks with a playing time of roughly 40 minutes.

Tracklist:
1. The frail illusion of osteology
2. Hello from the gutters
3. Reverent decomposition
4. Shivers down your broken spine
5. Cold icy hands
6. Struck by a murderous siege
7. Toy box torture chamber
8. Undead instrument by grim ascendancy

---
JOHANSSON & SPECKMANN - Full album stream

"Edge Of The Abyss", the new and third full-length of deadly bulldozer duo JOHANSSON & SPECKMANN, is now available for streaming in its entirety at Terrorizer UK, exclusively for 1 week.

Ugly thrashing death metal! True old school! No compromise! Bang your head at this location: www.terrorizer.com/news/listen-to-the-new-johansson-speckmann-album-edge-of-the-abyss

The album, garnished with a cover artwork by Roberto Toderico, will be released via Soulseller Records on 16th September.

www.facebook.com/Johansson-Speckmann-225899484206206 / www.soulsellerrecords.com

---
APOSTLE OF SOLITUDE - European Tourdates

US doomers APOSTLE OF SOLITUDE have announced details for a European tour this November, marking their first overseas appearances.

The tour begins on Saturday November 12th, and is bookended with performances at both the DOOM OVER VIENNA festival in Vienna, Austria, as well as the HAMMER OF DOOM festival in Würzburg, Germany.

Complete dates are as follows:

12.11.2016 - DOOM OVER VIENNA festival – Vienna, Austria @ Viper Room Vienna
13.11.2016 - Marburg, Germany @ Szenario
14.11.2016 - Lille, France @ El Diablo – Live Rock Club
15.11.2016 - Roeselare, Belgium @ De Verlichte Geest
16.11.2016 - Tilburg, Netherlands @ Little Devil Bar
18.11.2016 - Szczecin, Poland @ Szczecinski Loft Kultury
19.11.2016 - HAMMER OF DOOM festival – Würzburg, Germany @ Posthalle

The band's last US performance prior to the tour will be Sunday October 9th in Indianapolis, IN at the 5th Quarter Lounge with Saint Vitus, The Skull, and Witch Mountain.

Their latest album "Of Woe And Wounds" was released in October 2014 via Cruz Del Sur Music.

www.facebook.com/apostleofsolitude

---
ANCIENT - Full album stream

"Back To The Land Of The Dead", the highly anticipated comeback of renowned extreme metallers ANCIENT, is now available for streaming in its entirety at Terrorizer UK.

Check it out at this location exclusively for 1 week: www.terrorizer.com/news/listen-new-album-ancient-back-land-dead

The album will be released via Soulseller Records on 16th September - coming on jewelcase-CD, limited 2-LP, limited digipack-CD and in digital versions.

---
REVEL IN FLESH – New album in December
The Deathkult returns!

Swabian Death Metal masters REVEL IN FLESH will unleash their new and fourth full-length-onslaught, entitled "Emissary Of All Plagues", on 2nd December 2016 via Cyclone Empire.

The album was produced by guitar master Maggesson at the band´s own Vault M. Studio. For mix and mastering they worked again with none other than Dan Swanö (BLOODBATH, EDGE OF SANITY, NIGHTINGALE…) at his Unisound Studios.

Mainman Haubersson comments: "After intense months of working and recording we are damned excited about releasing "Emissary of all plagues" upon mankind! It's probably our darkest and most melodic output thus far! Expect a haunted trip to the darkside mixed with the previously known REVEL IN FLESH Death Metal brutality! We are looking forward to present those new tracks on stage as soon as possible! The restless servants of the Deathkult are back!"

Here´s what the Dan "the legend" Swanö has to say about "Emissary Of All Plagues": "Another fantastic worship at the altar of SweDeath. To create the best album so far into their career is astonishing. Both me and the band feel this our best sonic co-operation so far, and to me personally, it is extra cool to finally have nailed what I believe to be the ultimate tribute to the SweDeath Guitar tone! It takes more than just a HM2 pedal to get the right "vomiting" to occur "inside" the distortion! Make sure to check out the vinyl version for a full dynamic mix of this amazing slab of true fucking death metal!"

More infos, tracklist and coverartwork will follow soon.

Upcoming REVEL IN FLESH Live-Dates:

17. September 2016 - Cassel Moshfest Vol.4 @ Kulturzentrum K19, Kassel (GER)
03. December 2016 - Album-Release-Show @ Rock-It, Aalen (GER)

www.facebook.com/pages/Revel-in-Flesh/304228902958414

---
SACRED STEEL - New song available

Sharpen your axes! Today, German metallers SACRED STEEL present the first single taken from their upcoming new album "Heavy Metal Sacrifice".

The title track, introduced by "(Intro) Glory Ride", is a hymn that goes back to the band's roots and to their classic style of traditional heavy metal. Everything in it, from the music to the lyrics, is an act of devotion for the true metal gods.

Check it out at this location: soundcloud.com/cruzdelsurmusic/sets/sacred-steel-intro-glory-ride-heavy-metal-sacrifice

SACRED STEEL never compromised. "Heavy Metal Sacrifice" is the proof. Born to reign in iron glory, forever!

"Heavy Metal Sacrifice" will be released via Cruz Del Sur Music on 14th October. Available as digipack CD, LP (300 ltd. black and 200 ultra-ltd. gold vinyl) and digital.

Tracklist:
1. (Intro) Glory Ride
2. Heavy Metal Sacrifice
3. The Sign Of The Skull
4. Hail The Godz Of War
5. Vulture Priest
6. Children Of The Sky
7. Let There Be Steel
8. Chaos Unleashed
9. The Dead Walk The Earth
10. Beyond The Gates Of Nineveh
11. Iron Donkey

www.facebook.com/sacredsteelofficial

---
DARKNESS - Video premiere

German Thrash Metal legends DARKNESS return with their new full-length album "The Gasoline Solution", to be released internationally by High Roller Records on October 7th.

In anticipation of the release, DARKNESS have revealed a video clip of the opening track, "Tinkerbell Must Die, at Germany's Deaf Forever Magazine.

Check it out here: www.deaf-forever.de/videopremiere-darkness