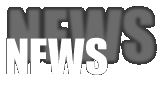 AKATHARTA - Deal with Pulverised Records

It is an absolute pleasure to welcome the latest unspeakable malevolence AKATHARTA!

With this creature spawned by none other than the infamous Death Metal legend Kam Lee (ex-Mantas, ex-Massacre, Bone Gnawer, etc), AKATHARTA didn't become a reality until 2015 when Kam eventually found the perfect musicians whom not only understood the darkness and horrific aura of this particular genre but also could deliver with feeling and conviction; especially more so in this form of music than the rest.

AKATHARTA is Kam Lee's dark vision of Funeral Doom Black Death Metal. Conceptualized over a decade ago around the year 2006 and being a huge fan of the Finnish Doom bands Thergothon, Skepticism as well as Wormphlegm; Kam wanted to something in a similar vein, music that evoked pure dismal dread and overwhelming foreboding doom.

Almost a decade later and through several unreliable different line ups, Kam finally found the proper musicians to bring this band into reality. With both Aaron and Travis of the band Cropsy Maniac, Aaron was writing music with such doom-laden expressions of turmoil and dread and Travis bringing in the heavy bone pounding doom-ridden beats of trepidation, this was the perfect line-up to finally bring AKATHARTA to the world. With a concept and lyrical theme based on the paranormal, ghost hunting and parapsychology lyrics based heavily upon hauntings from both the ancient mythology and modern urban mythology. Kam wanted to introduce something new and different into the music by incorporating actual E.V.P. (Electronic Voice Phenomena) or spirit voices throughout several recordings. The entire idea behind AKATHARTA is for Kam to deliver the most doom-laden, heaviest form of Metal he has ever done with the most profoundly heavy vocals and tormented agonizing woefulness he can muster.

A promo track entitled 'Pneumata' is now available for streaming at this location - akatharta.bandcamp.com/track/pneumata.

---
SARCOFAGO - Vinyl reissue of demo compilation
On October 7th, 2016 Greyhaze Records will release a vinyl LP reissue of "Die Hard" - the only official, comprehensive demo collection of Brazilian Black/Death Metal cult act SARCOFAGO.

Beautifully packaged as a double-LP with gatefold jacket, the album will be available on black and limited-edition yellow vinyl, including an over-sized booklet and poster, as well as liner notes by SARCOFAGO front man Wagner Antichrist. "Die Hard" includes material that had never before been made available, such as the band's very first demo recording, as well as material recorded for "Rotting" and "The Laws of Scourge". Renowned artist Zbigniew Bielak (GHOST, WATAIN, etc.) created the artwork for a very limited slipcase version of the vinyl reissue.

You can stream the album in its entirety at this location: greyhazerecords.bandcamp.com/album/die-hard

Pre-orders are possible here: store.greyhazerecords.com

A digipak-CD version of "Die Hard", which was previously released by Greyhaze Records, is available as well.

SARCOFAGO's influence and legacy in the realm of Extreme Metal cannot be overstated. Classics like "INRI", "Rotting", and "The Laws of Scourge" have paved the way for a large number of bands spanning various genres such as Black and Death Metal. The band's demos have been shamelessly bootlegged for decades and demand for an official demo collection has been constant.

---
ANCIENT - New song available for streaming

Renowned extreme metal titans ANCIENT have released a first song of their comeback album "Back To The Land Of The Dead" which will be unleashed on September 16th, 2016 via Soulseller Records.

Check out "Land Of The Dead" at this location: ancient2.bandcamp.com/track/land-of-the-dead

The album will be available on 2-LP, Jewelcase-CD, Digipack-CD and in digital versions.

www.facebook.com/ancientband

---
7TH ABYSS - Video premiere

German newcomers 7TH ABYSS have released their first video from the upcoming album "Unvoiced" which will be released by Trollzorn Records on July 29th, 2016

Check out "Deaf" at this loaction: youtu.be/0ymnZrYyA_A

www.facebook.com/7thabyssband

---
VULTURES VENGEANCE - Deal with Gates Of Hell Records

In November 2015, VULTURES VENGEANCE emerged out of nowhere with "Rising", a tape release limited to 150 copies. The result was amazing, considering that the band has almost no internet presence. The tape sold-out in less than a month only by word of mouth, with a great, unexpected feedback, especially from Japan and Germany.

Compared to other bands devoted to the 80s sound, VULTURES VENGEANCE has a darker and dustier approach. Also thanks to an appropriate recording, their compositions sound as if they've been just found in a basement's lost box. Adding their personal share, the band shows a virtuoso quality not easy to be found elsewhere.

Their 30-minute debut EP "Where The Time Dwelt In" features an amazing artwork by Lena Richter and will be released by Gates of Hell Records on October 7th 2016, in a strictly limited edition of 500 compact discs and 500 vinyls.

---
WINTERHORDE - New video available

Israeli extreme metalllers WINTERHORDE are releasing a brand new video for "Worms of Soul", a track taken from their highly acclaimed album "Maestro", which was released on May 20th this year by ViciSolum Productions.

The elegant and theatrical video was directed by the multi-talented Romanian artist Costin Chioreanu, who have previously worked with bands such as At the Gates, Carach Angren, Mayhem and many more.

Check out the video for "Worms of Soul" here: youtu.be/HXwZT9wD8CA

---
SACRED STEEL - New album announcement

German Heavy Metal veterans SACRED STEEL have announced the release of their new album "Heavy Metal Sacrifice" on October 14th, 2016 via Cruz Del Sur Music.

The album was recorded at Music Factory Studio Kempten (Germany) and produced by Sacred Steel and Christian Schmid.

With the release of "Heavy Metal Sacrifice", the band celebrates its first 20 years, providing one of their most convincing albums ever. With highlights such as "Heavy Metal Sacrifice", "Let There Be Steel" , "Hail The Godz Of War" and "Children Of The Sky", SACRED STEEL set in motion a war-machine that will crush the enemies of true heavy metal!

Cover artwork and full tracklist will be announced soon!

The band has already announced a round of shows to accompany the release of the album. Confirmed dates are as follows:

15.10.2016 - Ludwigsburg (GER) - Scala / 20 years of Sacred Steel Festival & Record Releaseparty
21.10.2016 - Vienna (A) - Escape
22.10.2016 - Phantoms Of Pilsen - Pilsen (CZ)
12.11.2016 - Burn This Town Festival - Rome (IT) - Traffic Club
13.01.2017 - Hamburg (GER) - Bambi Galore

www.sacredsteel.eu / www.facebook.com/sacredsteelofficial

---
HARAKIRI FOR THE SKY - New lyric video available

Today, heavily trafficked web-portal NoCleanSinging.com premieres a new lyric video for Harakiri for the Sky's "Funeral Dreams." Check it out at this location!

The track hails from the band's highly anticipated third album, III: Trauma, set for international release on July 22nd via Art of Propaganda. Released in 2014 by Art of Propaganda, Harakiri for the Sky's Aokigahara reaped widespread critical acclaim for its startling synthesis of skyscraping post-rock textures and emotive black metal fury. Breathtaking and torturous in equal measures, the highwater mark that Aokigahara set has somehow been eclipsed by III: Trauma. Immediately, the album kicks off with an 11-minute epic titled "Calling the Rain," and indeed do Harakiri for the Sky summon forces both natural and supernatural. As the record winds through seven more equally scintillating epics, III: Trauma swells and swirls, crests and crushes, effortlessly dancing between genres with nary an ounce of self-consciousness. Not for nothing is the album titled Trauma: the emotional landscapes the band travail scrape both the direst depths and fleetingly blissful extremes of the human psyche.

Tracklist:
1. Calling the Rain
2. Funeral Dreams
3. Thanatos
4. This Life as a Dagger
5. The Traces We Leave
6. Viaticum
7. Dry the River
8. Bury Me

www.facebook.com/harakiriforthesky

---
COMET CONTROL - New song "Dig Out Your Head" premiered by the The Wall Street Journal

Toronto space rock band COMET CONTROL will release its stargazed sophomore album, Center Of The Maze on June 24 via Tee Pee Records. The band features vocalist / guitarist Chad Ross and guitarist Andrew Moszynski, each formerly of heavy psych champions QUEST FOR FIRE and garage rockers THE DEADLY SNAKES. In advance of the record's release, The Wall Street Journal premieres the new COMET CONTROL song, "Dig Out Your Head", calling it, "a gently propulsive tune with a soaring, psych-pop bounce". Rock "Dig Out Your Head" at this location!

"After years of living the night life, any reasonable person should clean up their act," said Ross when asked to comment on "Dig Out Your Head". "I need to wake up early on a Sunday morning with a clear head, have a tea, put on a Del Shannon record, and walk the dog."

Engineered by Josh Korody (Fucked Up, Moon King) at Candle Recording, and mastered by Carl Saff (Sweet Apple, Earthless), Center of the Maze is the follow-up to COMET CONTROL's 2014 self-titled debut, which was hailed as "psychedelia that surfs across the bluesy drone of The Black Angels and the melodic spaciousness of Swervedriver" by The A.V. Club. Ross and Moszynski are joined in COMET CONTROL by Nicole Howell (bass), Jay Anderson (drums) and Christopher Sandes (keys).

www.facebook.com/CometControl

---
THE DEAD GOATS - Details for sophomore album and first new song revealed

The highly anticipated second full-length of Polish death metallers THE DEAD GOATS, entitled "All Of Them Witches", will be released through Testimony Records on July 22nd, 2016.

Since their foundation in 2011, THE DEAD GOATS pay tribute to the legendary 90's Stockholm sound and are preaching the Swedish way with ever-growing passion.

The title track is now available at this location: testimonyrecords.bandcamp.com/album/all-of-them-witches

Also premiered by Germany's Deaf Forever Magazine: www.deaf-forever.de/doppelpremiere-demonbreed-the-dead-goats

CD pre-orders are possible here: testimonyrecords.bigcartel.com/product/pre-order-the-dead-goats-all-of-them-witches-cd

Beware the Witchcraft!

Tracklist:
1. Coven
2. All Of Them Witches
3. Darkness And Decay
4. Broodmother
5. Conquering The Worm
6. The Curse Of Gallows Hill
7. Dwarves In My Coffin
8. Into The Fiery Grave
9. The Gloom That Came To Salem

www.facebook.com/thedeadgoats