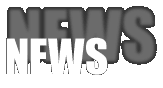 RIPPED TO SHREDS - 'Demon Scriptures' EP - New Song revealed

Californian buzzsaw assailant RIPPED TO SHREDS follows up with a new EP after the highly acclaimed debut full-length last year!

"魔經 - Demon Scriptures" will be released on June 14th 2019 via Pulverised Records and sees the band morphing into a more vicious HM-2 machine while purposefully weaving Chinese horror & folklore tales with a fresh retrospective.

A second new track, entitled "Nine Familial Exterminations", is available for streaming now at this location: https://pulverised.bandcamp.com/album/demon-scriptures

Mastermind Andrew Lee states: "In ancient China, the capital punishment for treason in which any family related to the offender, grandparents, grandchildren, inlaws, aunts and uncles, were all executed along with him. 'Nine Familial Exterminations' attempts to musically reproduce this cruel tyranny through ripping deathrash and grindcore."

The EP was produced at Subterranean Watchtower by Damian Herring (Horrendous, Blood Incantation, Sentient Horror, etc) and is garnished by a grotesquely spellbinding artwork from Velio Josto. The drums were performed by Kevin Paradis, known from his work with bands such as Benighted, Svart Crown, Melechesh or Shining, to name a few.

Tracklist:
1. 喪家 (In Mourning)
2. 江湖郎中 (Pseudoelixir)
3. 株九族 (Nine Familial Exterminations)
4. 日月神教第一節 (Sun Moon Holy Cult Part 1)

www.facebook.com/rippedtoshredsband / www.pulverised.net

---
LEATHÜRBITCH - Debut Full-Length 'Into The Night' - Track Stream available
Glam/Speed Metallers LEATHÜRBITCH will release their first full-length album, entitled "Into The Night", on May 31st 2019 via High Roller Records.

The official single "I Want What You Got" is streaming now at this location: https://youtu.be/YFYcHZaBli8

Based in Southeast Portland, Oregon, LEATHÜRBITCH were formed in 2015 and deliver a very own mixture that is unique within the confines of the current metal scene.

Tracklist:
1. Into the Night
2. L.U.S.T.
3. I Want What You Got
4. Sleaze City
5. Killing The Silence
6. I'm Insane
7. The Search
8. Killer Instinct

https://www.facebook.com/HeavyChains / www.hrrecords.de

---
TOMB MOLD - New Album 'Planetary Clairvoyance' - Details revealed
Toronto based death metallers TOMB MOLD will release their highly anticipated third album, "Planetary Clairvoyance", on 19th July 2019 via 20 Buck Spin.

The track "Infinite Resurrection" is streaming now at these locations:

https://youtu.be/x7FYTCsvzOg

https://20buckspin.bandcamp.com/album/planetary-clairvoyance

The album was recorded by Sean Pearson at Boxcar Sound and mixed / mastered by Arthur Rizk. It features a cover art by Jesse Jacobi with additional art by Lucas Korte Shoggoth Kinetics.

Tracklist:
1. Beg For Life
2. Planetary Clairvoyance (They Grow Inside Pt 2)
3. Phosphorene Ultimate
4. Infinite Resurrection
5. Accelerative Phenomenae
6. Cerulean Salvation
7. Heat Death

www.facebook.com/tombmold / www.20buckspin.com

---

STELLAR MASTER ELITE - "Hologram Temple" - Full Album Stream

German Black/Doom masters STELLAR MASTER ELITE are now streaming their new album in its entirety!

https://youtu.be/n2iy82glvbo

"Hologram Temple", the band's fourth full-length, will be out on 3rd May 2019 via Unholy Conspiracy Deathwork.

It was recorded in the band's own studio while drums, mix and mastering were done together with Markus Stock at Klangschmiede Studio E.

STELLAR MASTER ELITE consistently pursue their style of Black Metal, Doom and experimental music. Deep tuned, fuzzy guitars meet pushing rhythms and analogue synthesizers.

Orders: http://shop.ucdeath.com

Tracklist:
1. Null
2. Freewill Decrypted
3. Apocalypsis
4. Ad Infinitum
5. The Beast We Have Created
6. Agitation - Consent - War
7. Black Hole Dementia
8. The Secret Of Neverending Chaos
9. Tetragon

www.stellarmasterelite.com / www.ucdeath.com

---
IDLE HANDS - New Single "A Single Solemn Rose"
Portland heavy metal/goth act IDLE HANDS has unveiled their latest goth-tinged single "A Single Solemn Rose," which is now streaming via Metal Injection. The band's debut album, "Mana", will be released May 10th via Eisenwald.

Listen to "A Single Solemn Rose" here.

Entering the studio only four months after the release of "Don't Waste Your Time", the heavy upstarts quickly went to work crafting their first full-length record. "Mana" conjures an emotive 40-minute ride into the realms of heavy metal, new wave and goth rock, while continuing to solidify the band's unique brand of heavy music.

The album was recorded by Gabe Johnston and Zack Ohren (Machine Head), mixed by Johnston and Gabriel Franco, and mastered by the illustrious Brad Boatright (Yob, Corrosion of Conformity).

Tracklist:
1. Nightfall
2. Jackie
3. Cosmic Overdrive
4. Don't Waste Your Time
5. Give Me To The Night
6. Blade And The Will
7. Dragon, Why Do You Cry?
8. Double Negative
9. It'll Be Over Before You Know It
10. A Single Solemn Rose
11. Mana

https://www.facebook.com/idlehandspdx / www.eisenton.de

---
THE NEPTUNE POWER FEDERATION - Deal with Curz Del Sur Music - New Album in September
Cruz Del Sur Music is proud to announce the signing of Australian psychedelic rock and roll occultists THE NEPTUNE POWER FEDERATION. The label will release the band's next full-length, "Memoirs Of A Rat Queen", this September.

THE NEPTUNE POWER FEDERATION and Cruz Del Sur Music decided to join forces after the band's triumphant appearance at the 2018 installment of the Hell Over Hammaburg festival in Hamburg, Germany. Cruz Del Sur owner Enrico met the band backstage and subsequently offered them a deal. "It's a pretty cool way of getting signed," says guitarist Inverted CruciFox. "I didn't think things like that happened nowadays, but it keeps with our retro aesthetic."

Enrico adds: "I was first introduced to NPF over a year ago and I couldn't miss the opportunity to see them live at Hell Over Hammaburg last March. I must say that their show was way beyond my best expectations, their energy and vibes were something I hadn't witnessed live for a long time. Something significant happened: I went in the backstage to give my support to Sanhedrin before their show and NPF were getting off stage. When the doors opened and they stepped into the backstage a spontaneous applause rose in the small room. For me that was a sign that the band really gave everything on stage and was able to touch the audience really deeply. Seeing NPF live was an intense, overwhelming experience that I will always carry in my heart."

On "Memoirs Of A Rat Queen", THE NEPTUNE POWER FEDERATION plans to further convey the narrative which has woven their previous albums together — an intergalactic tale of time travel. "Currently we are attempting to convey the story of the Imperial Priestess's time travelling existence on earth and the various lives she has lived through human history. Occasionally we touch on her mortal enemy, the Wizzard King and his never-ending attempts to defeat her."

"Memoirs Of A Rat Queen" is currently being mixed, after which, the band will be playing several Australian festivals. Once the album is out, it will be accompanied with a handful of new music videos.

"We are very excited about increasing the reach of THE NEPTUNE POWER FEDERATION church internationally - like rock and roll missionaries," closes Inverted CruciFox. "Perhaps we will become like Scientology only with more guitars, battle jackets and drinking."

https://theneptunepowerfederation.bandcamp.com / link:www.cruzdelsurmusic.com

---
THE LORD WEIRD SLOUGH FEG - New Album Announcement - "New Organon"
"I didn't want to just 'put out another album,'" begins SLOUGH FEG vocalist/guitarist Mike Scalzi. "I remember telling people that I didn't want to do another album just to do another album, like so often happens. So, we wrote a lot of songs and only picked the best ones."

Such was the approach for SLOUGH FEG's long-awaited tenth studio album, "New Organon", which will see the light of day via Cruz Del Sur Music on June 14th, 2019 in European territories and June 21st in North America. "New Organon" also marks the recording debut of drummer Jeff Griffin (who split studio duties with John Dust) and joins Scalzi and longtime members Angelo Tringali (guitar) and Adrian Maestas (bass).

"New Organon" is another definitive statement from one of America's most enduring and unique true metal bands, whose penchant for THIN LIZZY-inspired guitar harmonies and Scalzi's timeless storytelling has turned albums such as 2005's "Atavism", 2007's "Hardworlder" and 2010's "The Animal Spirits" into proto-metal bedrocks.

Tracklist:
1. Headhunter
2. Discourse on Equality
3. The Apology
4. Being and Nothingness
5. New Organon
6. Sword of Machiavelli
7. Uncanny
8. Coming of Age in the Milky Way
9. Exegesis/Tragic Hooligan
10. The Cynic

www.facebook.com/sloughfegofficial / link:www.cruzdelsurmusic.com

---
GODS FORSAKEN – New Track Premiere
Swedish Death Metallers GODS FORSAKEN have revealed another song of their upcoming new album "Smells Of Death"!

Check out the premiere of "They Crawl" at this location: www.nocleansinging.com/2019/04/09/an-ncs-premiere-gods-forsaken-they-crawl

The band's second full-length, featuring a cover artwork by Patrik Tegnander / Chainsaw Design, will be released on 19th April 2019 via Soulseller Records on CD, vinyl and in digital versions.

A lyric video for the track "From The Inside They Came" is available here: https://youtu.be/GbYc8b01Y9E

Tracklist:
1. Smells Of Death
2. They Crawl
3. From The Inside They Came
4. In The Pit We Shall Gather
5. The Process Of Death
6. Dead And Buried
7. The Dead Laughed
8. Birth Of Insanity
9. The Curse Of Matul

www.facebook.com/godsforsakenSWE / www.soulsellerrecords.com

---
SKELATOR - Deal with Gates Of Hell Records - New Album 'Cyber Metal' due in June
Veteran west coast metallers SKELATOR has signed with Gates Of Hell Records for the release of their fifth studio album, "Cyber Metal". The album is due June 14th in European territories and June 21st in North America.

Formed in 1998, SKELATOR has capably flown the flag of never-say-die true metal, harnessing Jason Conde-Houston's stratospheric vocal range, dueling guitar harmonies and battle-tested rhythms. SKELATOR originally met Cruz Del Sur Music/Gates Of Hell owner Enrico Leccese in 2013, who relayed word that SLOUGH FEG leader Mike Scalzi suggested the label sign the band. Fast-forward six years and the two parties have joined forces for "Cyber Metal".

"Creating 'Cyber Metal' was a long process for us, not just recording and writing, but finding the right lineup as well," says Conde-Houston. "We started writing for the album in 2016 but had two incidents of needing to find a bass player to round out the lineup which effectively put a stop to the writing process. Luckily in 2017, we found Darin Wall and he brought the driving bass that we needed to solidify the lineup. His playing immediately locked in with Pat's [Seick] 'rock bomb' drumming style and enabled Robbie [Houston] and Rob [Steinway] to focus in on delivering the guitar harmonies and heavy riffs and allowed us to shape the band's sound into what we have always wanted. I can say without hesitation that this current lineup of the band is the most talented and cohesive that it has ever been."

With the goal of making "Cyber Metal" their "most polished effort to date," SKELATOR has assembled a batch of songs that deftly combine modern German power metal (GRAVE DIGGER, PRIMAL FEAR) as well as classic influences such as JUDAS PRIEST and RIOT. The result is an album with no shortage of screaming vocals, high-flying guitar solos, thunderous bass, gated drums and even extra doses of keyboards.

The album was recorded throughout 2018 between a variety of studios, including drums at Hangar 12 in Mountlake Terrace, Washington and vocals with Matt Roach at Rain City Recorders in Vancouver, British Columbia. The rest of the tracking was handled by the guitar duo of Houston and Steinway, who eventually put the finishing touches on the album this past December. "It was a long grueling process but it was well worth it because now we have the best sounding SKELATOR record to date," says Conde-Houston.

Thematically, Conde-Houston says SKELATOR had one rule: No songs about swords, unless they are laser swords. "We touch on movies and comics that have inspired us since we were kids in the '80s. Songs like 'Akira', 'Highlander' and 'Seven Scars' are all obvious nerd-out lyrics based on decades of watching the same movies over and over. But the songs are still anthems and we still have at least one track about playing true metal."

Now past the 20-year mark as a band, "Cyber Metal" finds SKELATOR at the top of their game with the same drive and passion as when they started. "The hard part about keeping a band together for 20 years is the fact that we are all getting older and have more and more responsibilities," concludes Conde-Houston. "But the beauty of having this band for so long is that we have a great legacy of albums to share with the world, and we all enjoy what we do and have the drive to keep doing it. As hard as it was to create this new album, it is a joy to listen to. This is our most ambitious record and the catchiest as well. I think it will please SKELATOR fans new and old. Even if you are a 'Give Me Metal Or Give Me Death', purest you'll be still be singing along to tracks like 'Cast Iron' or 'Cyber Samurai'."

Tracklist:
1. Cyber Samurai
2. Cast Iron
3. The Hammer
4. Highlander
5. Akira
6. Erlkönig
7. Seven Scars
8. Psychic Silver Wheels

www.facebook.com/TrueSkelator / www.gatesofhellrecords.com

---
ISTAPP - New Lyric Video "Eternal Winter"
Swedish Melodic Black Metallers ISTAPP have unleashed a new lyric video!

Prepare to perish in "Eternal Winter": https://youtu.be/31Pk0mIP8og

The band's fourth longplayer "The Insidious Star", featuring a cover artwork by Pär Olofsson, will be released on 26th April 2019 via Trollzorn on CD, LP (including a bonustrack) and digitally.

Ever since their formation in 2005 in the South East of Sweden, ISTAPP celebrate majestic uplifting Scandinavian art. Impetuous wildness meets highly melodic aesthetics strikingly harmonious!

Another track of the album, entitled "Natten Da Gud Blundade (1888)", is streaming at this loaction: https://youtu.be/stCnkfpVk8w

Pre-orders: http://www.trollzorn.de/store

Tracklist:
1. Eternal Winter
2. Dit Solen Aldrig Nar
3. Natten Da Gud Blundade (1888)
4. Snowball Earth
5. Muspelheim
6. The Alliance of Cold
7. The Insidious Star
8. Vita Doeden
9. Orrekulle

LP Bonustrack: "Maifrost" - feat. vocals & lyrics by Alboin (EIS)

www.facebook.com/Istapp-Official-125581444205995 / www.trollzorn.de