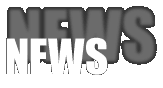 DISTILLATOR - 'Summoning The Malicious' video clip available

Dutch Thrashers DISTILLATOR proudly present another song from their sophomore full-length "Summoning The Malicious", which will be released on 1st May 2017 via Empire Records.

A video for the album's title track is available at this location: https://youtu.be/F_P9p4YiiTY

The concept album, with the main focus on freedom as a whole, introduces more diversity, melody and character than its predecessor "Revolutionary Cells" (2015) and offers elements that go even far beyond the Thrash Metal genre. It was recorded in the band's own studio, mix and mastering were done by Dennis Köhne (Sodom, Melechesh, Exumer, etc).

More clips: "Mechanized Existence" - https://youtu.be/eXFaj2ohO0Q & "Estates Of The Realm" - https://youtu.be/u7uFI4IE2C4

https://www.facebook.com/DISTILLATORNL

---
PALE KING - Full album stream available

"Monolith Of The Malign", the debut album of Swedish Deathers PALE KING, is available for streaming at the following locations: Zero Tolerance (UK) & Invisible Oranges (USA)

The band was founded in 2016 by Jonny Pettersson and Håkan Stuvemark, both known from WOMBBATH among others. The album is out now on Soulseller Records - available on CD, limited LP and digitally.

https://www.facebook.com/PaleKing666

---
DEVIL - Full album stream available

"To The Gallows", the new and third full-length of Norwegian Doom-Rockers DEVIL, is now streaming in its entirety at the following locations.

Terrorizer (UK) : http://www.terrorizer.com/news/listen-to-the-new-album-by-devil-to-the-gallows
Metalnews.de (GER) : http://www.metalnews.de/aktionen/DEVIL.451.html
Horns Up (FRA) : http://www.hornsup.fr/a-18066/news/exclu-hu-ecoutez-le-nouvel-album-de-devil-en-integralite
Power of Metal (DK) : http://powerofmetal.dk/article/devil-gallows-exclusive-album-stream
Friedhof (ESP): http://friedhof-magazine.com/noticias/devil-estrenamos-en-exclusiva-su-nuevo-album-gallows
Metal Hammer (NOR) : http://www.metalhammer.no/?p=8761
Kvlt (POL) : http://kvlt.pl/newsy/devil-streaming-plyty-to-the-gallows
Kaaos (FIN) : http://kaaoszine.fi/doom-rockia-pentagramin-ja-black-sabbathin-hengessa-devilin-uusi-albumi-kuunneltavissa

The album will be released on April 21st 2017 via Soulseller Records on CD, limited LP (black and red vinyl versions) and digitally. The successor to 2013's "Gather The Sinners" was produced in cooperation with Stein Roger Sund at Black Dimension Studios. The cover art was created by Kim Holm.

www.facebook.com/Devilband

---
AGE OF WOE - 2017 tourdates announced

Sweden/Iceland based death/sludge/doom unit AGE OF WOE is releasing 2017 tour dates and promo video!

To follow up the release of their second album "An Ill Wind Blowing" (War Anthem Records, 2016) the band is gearing up to once again tour Europe extensively, including performances at several festivals like Inferno Metal Fest, Obscene Extreme Festival, Toxoplasmose Festival and Berlin Swamp Fest to name a few.

The sophomore album has gained praise and been accredited raving reviews in the metal community. Kim Kelly (Noisey) wrote: "Instead of wielding a hammer or twisting a knife, 'An Ill Wind Blowing' goes straight for the gut, raining down body blows that ache but don't topple."

Since the release of the new album Age of Woe have had a busy touring schedule as well as delivering praised performances at Mono Goes Metal Festival and Scorched Tundra Festival, sharing the stage with bands like Truckfighters, Switchblade, Suma, Rising, Skogen, Aphyxion and Afsky.

Promo video: https://youtu.be/PQWjzHo88MU

13.04.2017 - Inferno Metal Festival, Oslo, NO
29.04.2017 - Backstage Rockbar, Trollhättan, SE
17.05.2017 - Eternia Smichov, Prague, CZ
18.05.2017 - Sabotage, Dresden, DE
19.05.2017 - Grind the Nazi Scum Festival, Torgau, DE
20.05.2017 - Klaue, Braunschweig, DE
01.06.2017 - Toxoplasmose Festival, Saint-Imier, CH
02.06.2017 - Ebrietas, Zürich, CH
04.06.2017 - Le Diamant D'or, Strasbourg, FR
05.07.2017 - Klub Pogłos, Warszawa, PL
07.07.2017 - Obcene Extreme Festival, Trutnov, CZ
31.08.2017 - Music City, Antwerpen, BE
02.09.2017 - Masters of the Unicorn Festival, Marburg, DE
15.09.2017 - Bambi Galore, Hamburg, DE
16.09.2017 - Berlin Swamp Fest, Berlin, DE

www.facebook.com/ageofwoe

---
EVOKE - Deal with Pulverised Records

Norwegian Thrash-menace EVOKE has signed to Pulverised Records!

Featuring members consisting of ex-Nuclear Genocide and with EVOKE frontman Kato Marchant also providing live duties for Norwegian Thrashers Condor, the band rattled the underground scene in mid-2016 with their raw and in-yer-face rehearsal four-track demo entitled "Rehellshal Demo", a completely unedited and live interpretation of EVOKE's raging and stripped down experience in the studio.

EVOKE is currently in the midst of recording their debut full-length at Toproom Studio (Borknagar, Mayhem, Enslaved, etc) with German engineer Marco Brinkmann from Hellforge Studio (Vulture, Cross Vault, Horn, etc) helming the console. Expect uncompromising Blackened Thrash Metal at breakneck speed and intensity!

In a statement by the band: "We are proud to announce that EVOKE has been signed to Pulverised Records. We're very excited to be part of this long running label. Thanks to Calvin for believing in us and working hard on our behalf. EVOKE is currently working on a full-length album in collaboration with Hellforge Studio, it should be out before the end of the year. Things are about to get nasty!"

Pulverised Records A&R manager Calvin also commented: "It has been a long time since we have signed a Thrash band but when we heard the EVOKE demo, we instantly wanted them! They had the street sensibilities of Thrash but still very much have that primitive and go-for-broke vibe, which in our opinion, makes this form of Thrash Metal sound dangerous. EVOKE definitely nailed it in terms of their sound and attitude and we just cannot wait to hear how they will evolve on the new album."

---
CRITICAL SOLUTION - New album 'Barbara The Witch' - Details and video revealed

Norwegian Horror Thrashers CRITICAL SOLUTION are back with a new album: "Barbara The Witch" will be released on 28th April 2017 via Crime Records!

The band's third full-length is a concept album based on a true story from their hometown Helleland which took place in the 1600s. Recorded at Sonic Train Studios with producer Andy La Rocque at the helm, this is the most horror filled album they have ever made, garnished with an amazing cover artwork by Mario Lopez. The story lines are narrated by "The God Of Hellfire" Arthur Brown, and the album will be released as a digipack including a bonus disc entitled "Covers From Hell".

A video for the title track is available at this location: https://youtu.be/2DMYg3r82_k

Pre-orders are possible here: https://shop.crimerecords.no

Tracklist:

CD1 - "Barbara The Witch"
1. Natas Fo Live
2. The Village
3. Barbara the Witch
4. Red Hooded Devils
5. Peter Crow
6. The Burning Pyre
7. End of the Beginning
8. The Headless Horsemen
9. Officer Green
10. A Lady in White
11. Return of the Witch
12. Into the Abyss

CD 2 - Bonus disc - "Covers From Hell"
1. Locked up in Snow (King Diamond's Black Rose cover)
2. Let it Die (Ozzy Osbourne cover)
3. Killed by Death (Motörhead cover feat. Whitfield Crane/LaRocque)
4. Iron Man (Black Sabbath cover)
5. Speed King (Deep Purple cover)
6. Gypsy (Uriah Heep cover feat. Snowy Shaw)

---
IN REVERENCE - Deal with Non Serviam Records / Debut album in May

Swedish atmospheric death metal band IN REVERENCE have inked a deal with the Dutch label Non Serviam Records. The debut album entitled "The Selected Breed", will be released May 26th 2017, as a physical release and through all digital platforms.

Here is the lyric video of the track "The Sixth Bloodletting": www.youtube.com/watch?v=hVbb5pRE20Q

The album has been recorded, mixed and mastered by Sverker Widgren at Wing Studios, a renowned veteran of sound engineering on the Scandinavian extreme metal scene (October Tide, Demonical, IXXI, DIABOLICAL). With cover art created by the wildly talented designer: Billy Lundevall. "The Selected Breed" is a concept album that takes the listener through the different stages of the annihilation of the human race. It highlights the evil that corrupts everything living and that always survives into the next aeon to continue on the cycle of death and rejuvenation. Life always carries with it the seeds of its own destruction.

Comment by In Reverence: "It is a great honor for all of us to have Non Serviam Records as our record label and to have someone like Ricardo behind this band. This brings out new possibilities for us and really helps us as a band to push and pursue our dreams. We both share a common interest and passion for brutal music that will unite us as a family."

Added by Non Serviam Records CEO Ricardo Gelok: "By hearing the first tones of In Reverence, I knew that this is a band that I would have to sign. In Reverence is an asset for the label, and it's a real pleasure to work with this great, and hard-working band!"

---
ARDUINI / BALICH - 'The Wraith' lyric video available

One month after the release of their highly acclaimed debut "Dawn Of Ages", ARDUINI/BALICH present a new lyric video today.

"The Wraith" is available at this location: https://youtu.be/Naf_KQzpi8k

The 13-min long composition is one of the strongest of the album and sums up quite well the atmosphere of "Dawn Of Ages": Precise drumming, heavy, doom-tinged and sometimes ethereal guitar work acting as a counterpart to the dramatic and passionate vocal interpretation.

"Dawn of Ages" has been released on February 24th, 2017 via Cruz Del Sur Music and is available on CD, double (splatter) vinyl and digitally.

http://www.facebook.com/arduinibalich

---
ESCARNIUM - 'Interitus' vinyl version - New lyric video available

"Interitus", the highly acclaimed current album of Brazilian Death Metal horde ESCARNIUM, will finally get its vinyl treatment!

The LP version, coming on 4th April 2017 via Testimony Records, will be limited to 300 copies worldwide and includes a printed inner-sleeve. Orders are possible here: http://bit.ly/2m9IugL + http://bit.ly/2iNy9QU

Alongside with this announcement Testimony Records presents a brand new lyric video.

Enter the rotten crypt of ESCARNIUM and check out "While The Furnace Burns" at this location: https://youtu.be/FPivsFeRaTc

---
LADY BEAST signs to Cruz Del Sur Music
Cruz Del Sur Music proudly announce the signing of US Heavy Metal band LADY BEAST!

Formed in 2010, LADY BEAST has so far released two full lengths (simply entitled "I" and "II") and an EP ("Metal Immortal") for French label Inferno Records. Authors of an aggressive and fast-paced heavy metal with traditional influences from Iron Maiden, Judas Priest, Acid, and combining killer twin guitars with the energetic presence of vocalist Deborah Levine, the band will soon enter the studio to record their new album "Vicious Breed" - to be released in late 2017 on CD, vinyl and digitally.

Line-up:
Deborah Levine - vocals,
Andy Ramage - lead guitar,
Chris Tritschler - rhythm guitar,
Greg Colaizzi - bass,
Adam Ramage - drums

www.facebook.com/ladybeastofficial